Tough Mudder Race Illnesses Linked to Contaminated Muddy Water: CDC
May 05, 2014
By: Martha Garcia
In recent years aggressive obstacle races have increased in popularity, with races like the Tough Mudder, Warrior Dash and others sending participants crawling through mud, swimming across murky water and dodging fire or live electrical wires. However, a new report suggests that racers may face a risk of serious infections.
According to a report issued by the U.S. Centers for Disease Control and Prevention (CDC) last week, an outbreak of Campylobacter coli infections among participants at a Tough Mudder race in Nevada were caused by ingesting muddy water during the race that was contaminated with animal feces.
In the May 2nd edition of the CDC Morbidity and Mortality Weekly Report (MMWR), the agency warned race organizers and public health officials to consider informing participants of long-distance adventure mud races about the potential health risks that may be posed by muddy water involved in the obstacle courses.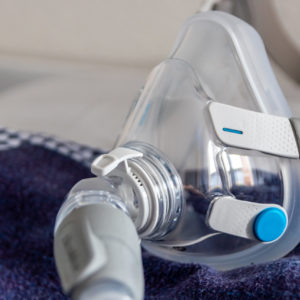 Did You Know?
Millions of Philips CPAP Machines Recalled
Philips DreamStation, CPAP and BiPAP machines sold in recent years may pose a risk of cancer, lung damage and other injuries.
Learn More
The warning was issued after a review of 22 cases of Campylobacter coli infection among participants at a race in October 2012, which was held at the Nellis Air Force Base Public Health Flight (Nellis Public Health) near Las Vegas.
The outbreak began with three active military patients who went to the Mike O'Callahan Federal Medical Center (MOFMC) emergency room. The patients reported similar symptoms, vomiting and diarrhea, and all three participated in the Tough Mudder long-distance obstacle adventure race in Beatty, Nevada on October 6–7 2012.
During the subsequent investigation, officials found a total of 22 cases, 18 probable and four confirmed.
All were competitors in the race and a case controlled study of the outbreak found the infections stemmed from competitors frequently falling face first into mud, inadvertently ingesting infected muddy water.
Laboratory testing confirmed a Campylobacter infection with a stool sample. The investigation was limited to the Nellis community considering the short incubation period of the infection.
Twenty of the 22 racers sought medical care. One person was hospitalized with gastrointestinal illness and treated with intravenous antibiotics, however all 22 made a full recovery.
The race was held on a cattle ranch. Racers reported seeing cattle and swine on or near the course during race day.
Campylobacter is one of the most common causes of diarrheal illness in the country. Symptoms include, cramping, vomiting, severe diarrhea, nausea, abdominal pain and fever within two to five days after exposure.
Most cases are isolated and associated with eating raw or undercooked poultry. Researchers in the controlled study found an association of infection with swallowing muddy water contaminated with cattle or swine feces.
Campylobacter outbreaks were linked with two bicycle races in Norway in 1990. Racers unintentionally ingested dirty water which splashed from bicycle wheels. Another outbreak was linked to a mountain bike race in Wales in 2008 and in British Columbia in 2010, all similar contamination methods.
Adventure Races Carry Hidden Risks
Adventure races have grown in popularity over the last few years, attracting weekend fitness contestants. More than 1.5 million people participated in races in 2012, which are marketed under names like Tough Mudder, Spartan Race and Warrior Dash.
Events include a 10–12 mile obstacle courses where participants must jump walls of fire, belly crawl through slurries of mud under barbed wire and dodge live electrical wires.
While participants are advised of the risks involved with competing in such races and sign a liability waiver, concerns have been raised about whether the race organizers do enough to make the events as safe as possible.
Last year at a Tough Mudder race in West Virginia, a man drowned in a muddy pool of water after participating in the "Walk the Plank" obstacle. His mother recently filed a wrongful death lawsuit against the company, alleging that inadequate safety precautions were taken by the operators of the race.
The obstacle requires racers to jump from a 15-foot platform into icy, muddy water, then swim forty feet to a cargo net. The complaint alleges that the organizer was responsible for overcrowding the obstacle, making it impossible for safety personnel to monitor the pool. The suit also alleges the Tough Mudder intentionally removed safety features from the race, to improve crowd flow.
In a study published in the Annals of Emergency Medicine in November 2013, researchers outlined reports involving injuries suffered by five individuals who were among at least 38 participants of a Tough Mudder race who required emergency room treatment during the two-day event. The authors indicated that the training and conditioning most of the participants go through prior to the race can not adequately prepare them for the obstacles presented, indicating that more information should be provided to participants about the potential risks.
Two other deaths occurred during a Warrior Dash event in Kansas City in 2011. Other injuries have included heart attacks and paralysis, prompting many to reevaluate the safety of the races.
Photo Courtesy of The 621st Contingency Response Wing via Flickr/Creative Commons
"*" indicates required fields