Class Action Over Toyota Hybrid Brake Problems Allowed To Proceed By Court
February 11, 2021
By: Russell Maas
A federal judge has rejected an attempt to dismiss a class action lawsuit against Toyota, which alleges hundreds of thousands of Prius, Camry and Avalon and other hybrid vehicles were sold with defective braking systems prone to intermittent failure, placing passengers and drivers at risk of an auto accident.
The complaint (PDF) was originally filed over the Toyota hybrid brake problems in February 2020, presenting claims on behalf of owners of certain 2010 through 2015 Toyota Prius and Prius PHV, 2012 through 2015 Toyota Prius V, 2012 through 2014 Toyota Camry Hybrid, and 2013 to 2015 Toyota Avalon Hybrid vehicles that contain the defective braking systems.
Problems with Toyota brake booster pumps have been reported for several years, with the U.S. National Highway Traffic Safety Administration (NHTSA) having recorded numerous statements from customers indicating the brakes on their Toyota vehicle consistently locked up, causing the vehicle to unexpectedly lunge forward or failing to engage when the brake pedal is depressed.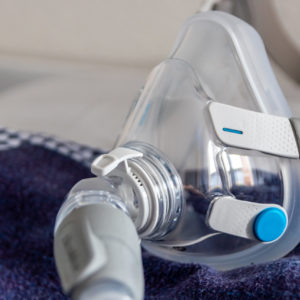 Did You Know?
Millions of Philips CPAP Machines Recalled
Philips DreamStation, CPAP and BiPAP machines sold in recent years may pose a risk of cancer, lung damage and other injuries.
Learn More
The NHTSA also became aware of multiple accidents and injuries arising from the brake problems in certain Toyota vehicles.
On July 20, 2020, Toyota filed a motion to dismiss the class action complaint, arguing that the lawsuit did not contain sufficient facts to maintain the claims.
In an order and opinion (PDF) issued last week, U.S. District Court Judge Amos L. Mazzant denied the motion, allowing the Toyota class action lawsuit to proceed forward.
"After reviewing Plaintiffs' complaint, the Motion, the response, the reply, the sur-reply, and the arguments of counsel, the Court finds that Plaintiffs have plausibly alleged sufficient facts to state claims for relief under the various asserted theories," Judge Mazzant determined.
The complaint accuses Toyota of placing profits before the lives and safety of hundreds of thousands of drivers and passengers whose brakes are defective, but must wait for the potentially life-threatening brake booster defect to occur before the manufacturer will address it.
According to one plaintiff named in the lawsuit, North Carolina resident Lois Felts, she was involved in a single vehicle collision on December 21, 2019, resulting from the brakes on her 2013 Toyota Camry failing to engage while driving at a low rate of speed.
According to Felts, she continuously applied the brakes but the vehicle would not stop, causing the vehicle to continue across a three-lane highway and crash into a curb. Felt's reported her insurance carrier determined the vehicle a total loss.
Several other members of the class claim to have suffered financial losses after paying for brake services at dealerships throughout the timeframe Toyota denied the problem.
Despite several years and many other similar complaints of brake booster problems, Toyota failed to issue an recall, and has chosen to only extend the warranty and make repairs on vehicles that have experienced a brake failure, which could result in injuries or even deaths that could otherwise be avoided.
The lawsuit presents claims of breach of warranties, false advertisement, illegal sales practices, fraudulent concealment, unfair and deceptive trade practices, unjust enrichment and various other allegations on behalf hundreds of thousands of impacted vehicle owners across the nation.
Bradley

September 25, 2023 at 6:19 pm

My 2013 Prius just suffered from a brake booster failure. The technician at my local dealership told me about the CSP that Toyota had in place to replace the part. So I called the brand engagement center for help. Unfortunately for me, my brake booster failed 2 months after their "voluntary warranty extension" expired therefore they will not help me with the cost to repair it. In other words, Toyo[Show More]My 2013 Prius just suffered from a brake booster failure. The technician at my local dealership told me about the CSP that Toyota had in place to replace the part. So I called the brand engagement center for help. Unfortunately for me, my brake booster failed 2 months after their "voluntary warranty extension" expired therefore they will not help me with the cost to repair it. In other words, Toyota will not foot the bill for a $500 part and would rather me go into debt to pay the $2500 to repair it myself or take the risk of me dying while driving my car.

LG

August 7, 2023 at 3:17 pm

I have a Prius 2013 Persona, just a little over $150K. Over the weekend, the ABS, Brake, Traction lights came on out of nowhere. Took it to local dealership, was told it is a brake booster/cylinder problem. They knew (Toyota and Dealers) something was wrong with the system. However it was not addressed earlier. If Toyota does not cover their known failure; I am not going to spend another dim[Show More]I have a Prius 2013 Persona, just a little over $150K. Over the weekend, the ABS, Brake, Traction lights came on out of nowhere. Took it to local dealership, was told it is a brake booster/cylinder problem. They knew (Toyota and Dealers) something was wrong with the system. However it was not addressed earlier. If Toyota does not cover their known failure; I am not going to spend another dime on Toyota cars. Maybe they do not care about my dollars. I just wanted to share the information so other owners can be aware of this ONGOING issue and stay SAFE on the road. How can I join the suit?

Mark

June 19, 2023 at 10:29 am

My 2008 Lexus RX 400h lights lit up as well with the code: C1391 and the cost to repair it is about $3000. What happened to the law suit. Appreciate any response. This looks like Toyota's hybrid mess impacting several Toyota and Lexus models going back to 2006.

Ting

March 23, 2023 at 12:33 am

I am a 2012 Prius V owner. I have the same issue(traction light, ABS, slip indicator). At first, I took my car to a mechanic near me. They gave me an error code C1391 and told me they could not fix it. They suggested I bring it to the dealership. When I picked up my car, the lights were off. Everything worked fine. I dropped off my car at the dealership and told me an error code was detected (I ga[Show More]I am a 2012 Prius V owner. I have the same issue(traction light, ABS, slip indicator). At first, I took my car to a mechanic near me. They gave me an error code C1391 and told me they could not fix it. They suggested I bring it to the dealership. When I picked up my car, the lights were off. Everything worked fine. I dropped off my car at the dealership and told me an error code was detected (I gave them the exact number). After an hour, they told me the problem was I did not install the floor mat properly and charged me $166. After 5 days, the same problem happened again! So I looked for the information and I just realized it is a manufactural defect. I am so mad because the dealership did not tell me about this issue which they've already known and they still told me everything was fine. I feel it's ridiculous.

Manuel

February 3, 2023 at 2:46 pm

I also have experience the brake booster failure of my 2011 Prius even had an accident on frwy and still paying for the repairs and my Prius being a total loss not able to drive it while deemed safe to drive by a Toyota dealership, as my whole engine shakes erratic please help I am a great person that has also became a financial victim to Toyota corporation

Candace

January 16, 2023 at 5:08 pm

How do I join lawsuit. Just happened to my daughter. Called Toyota customer advocate said they would send it up the chain to see what they could do. That was Jan 11th said I would here from them end of day Jan 12. Today is 16th and nothing

Michael

January 8, 2023 at 11:14 pm

I just bought a 2011 prius base the guy wasn't sure why the brake and several other lights were on. I researched the issue and find this. I can't afford 3000 or more in cost. I guess I'm going to have to buy a used possibly defective part to replace it.

Matthew

December 29, 2022 at 12:46 pm

My 2012 Prius started making weird noises a few years ago, but no warning lights have ever come on. A couple weeks ago the noises got really loud so it was confirmed by a independant repairman that it was the pump and control module. Unknown to us we missed the repair cutoff by 9 months. We had to take the car into a authorised Toyota dealer and they confirmed the problem and gave us a $3400.00 r[Show More]My 2012 Prius started making weird noises a few years ago, but no warning lights have ever come on. A couple weeks ago the noises got really loud so it was confirmed by a independant repairman that it was the pump and control module. Unknown to us we missed the repair cutoff by 9 months. We had to take the car into a authorised Toyota dealer and they confirmed the problem and gave us a $3400.00 repair estimate. The dealer called the brake issue a life-threatening situatuation. No warning lights ever came on to alert us to any brake malfunction. We too would like to join the recall lawsuit if possible.

Rebecca

December 9, 2022 at 7:30 pm

Same issue with my 2012 Prius. Last year the brakes totally failed, so scary and it just happened again yesterday. I must have an angel watching me because both times it was shortly AFTER coming down a mountain (Big Island Hawaii) and the brakes failed a few minutes later while on a flat road at relatively low speed (about 30 mpg) in Hilo, all 3 brake lights come on, beeping noise and brake pedal [Show More]Same issue with my 2012 Prius. Last year the brakes totally failed, so scary and it just happened again yesterday. I must have an angel watching me because both times it was shortly AFTER coming down a mountain (Big Island Hawaii) and the brakes failed a few minutes later while on a flat road at relatively low speed (about 30 mpg) in Hilo, all 3 brake lights come on, beeping noise and brake pedal goes all the way to floor and car doesn't stop. First time, I had to pull out and put on the E brake to stop. Was horrifying. This time, I was able to press hard and "manually" get the car to stop but I was only going around 20 mph this time. Imagine if this happened 10 mins sooner coming 60 mph down a mountain....I might be dead. Shockingly Toyota knows about this defective brake system and doesn't care. I took it to dealer in 2021 the first time it happened and first they told me I could part of "extended support program" then they said my mileage was too much so they won't cover it. They wanted $5k to replace the booster pump assembly. I ended up paying $1k for another mechanic to replace the brake line and hoped for the best but now its done it again so it must be the booster pump or something else. I'm just disgusted and so upset that TOYOTA knows this could kill people and doesnt' care to do a proper recall. Please any attorneys, contact me, I want to join the lawsuits. This is an outrage and I have lost all respect for TOYOTA- Shame on them !! they are letting people die, I'm sure people have died because of this and probably no one knew its bc their brakes failed. This is so scary.

Michelle

December 9, 2022 at 2:52 pm

Lights came on a few days before 10 warranty expired. Couldn't get it into shop before 10 year mark. Toyota will not fix even though I reported problem to them. Bad business. They said because I didn't take it to the dealership when the lights first came on to prove they were on they won't help

Ann

December 2, 2022 at 6:31 pm

It appears this class action lawsuit has been settled and dismissed with prejudice on March 29 2022. Google search "In re: Toyota Hybrid Brake Litigation (4:20-cv-00127)" for more information. Really disappointed and looking for another resolution. :(

Joanne

November 27, 2022 at 7:03 pm

Yes

Ann

November 27, 2022 at 1:41 pm

I just had to the same issue with my abs a couple of days ago. All three lights (abs, traction control and brake light) went on in my car. I was told it will cost me $2600 to fix. I have to drive my car for work doing deliveries and I cannot afford to fix it. Toyota you are taking away my livelihood and possibly my life if this isn't recalled. There are so many complaints about this same issue. I [Show More]I just had to the same issue with my abs a couple of days ago. All three lights (abs, traction control and brake light) went on in my car. I was told it will cost me $2600 to fix. I have to drive my car for work doing deliveries and I cannot afford to fix it. Toyota you are taking away my livelihood and possibly my life if this isn't recalled. There are so many complaints about this same issue. I cannot believe a company this big cannot and will not do anything about this. This was my first Toyota and I will never get another one again!

Bobby

November 16, 2022 at 11:22 am

2011 Toyota Prius owner here. I've been hit with the same thing. It is Nov 2022. At every dealership appointment since 2015 I have brought up the brakes feeling odd, and the car almost seeming to accelerate out of potholes/over bumps. Hissing noise when depressing the brakes fully at a stopped position, and it feeling choppy when coming to a complete stop at low speeds. I had all pads and rotors [Show More]2011 Toyota Prius owner here. I've been hit with the same thing. It is Nov 2022. At every dealership appointment since 2015 I have brought up the brakes feeling odd, and the car almost seeming to accelerate out of potholes/over bumps. Hissing noise when depressing the brakes fully at a stopped position, and it feeling choppy when coming to a complete stop at low speeds. I had all pads and rotors replaced and still called to say the issue wasn't resolved. At no point was the Brake Booster or Actuator ever mentioned, until last week, when, you guessed it, the ABS/BRAKE lite/TRACTION lite all came on, and the brakes felt WEAK. I took it in to a dealership and they told me it is a KNOWN and common issue, and quoted me over $3k to replace the Brake Booster and Pump Assembly. I found the original Toyota letter with the Customer Support Program (that expired in 2021) online, which said this job takes 6 labor hours. This dealership insisted it takes them 9, and could not provide me with any kind of explanation why it was going to bill me 9 hours when the manufacturer clearly notified all owners it was a 6 hour job. I ended up taking it to a different Toyota Dealership who said it would take them 5-6 hours, and they had no idea why the other dealer was insisting it would be 9. Either way, not a great way to spend $2800. How do I join this civil suit? This is absolutely ridiculous.

Randy

November 2, 2022 at 12:37 pm

I have a 2012 Toyota Prius that has been confirmed by the dealership to have the proper repair codes for the failed break actuator and I would qualify for the recall but I'm 20 days over the 10 year time limit and slightly over the mileage limit at 158,000 miles so the dealership is turning down my good faith request to cover the costs of the repair even at an 80% to 20% costs coverage. I would l[Show More]I have a 2012 Toyota Prius that has been confirmed by the dealership to have the proper repair codes for the failed break actuator and I would qualify for the recall but I'm 20 days over the 10 year time limit and slightly over the mileage limit at 158,000 miles so the dealership is turning down my good faith request to cover the costs of the repair even at an 80% to 20% costs coverage. I would like to join the class action lawsuit

Anthony

November 1, 2022 at 9:25 pm

I like to joint class action, my 2012 prius brake suddenly not working in the middle of the traffic. Finally made stop by pressing with both legs. Then after couple attempt, the brake working again., But now totally not working.

Larry

October 18, 2022 at 6:44 pm

Same thing just happened to my 2011 Prius with 140k miles. You would think that the expectation is the pump and control module are not normal wear items. And as such they are safety items. Why would we buy another Toyota product?

Jennifer

October 6, 2022 at 12:59 pm

Does anyone know how to joint the suit? I'm sitting at the dealership right now and they won't honor it because my car is at 223k miles. I drove ten miles on a curvy, hilly road with no brake control and nowhere to pull over. Paid like $300 in tow fees ms $140 at a mechanic who sent me to the dealer for this recall that's not a recall at all. I called Toyota when the dealer told me it would $4[Show More]Does anyone know how to joint the suit? I'm sitting at the dealership right now and they won't honor it because my car is at 223k miles. I drove ten miles on a curvy, hilly road with no brake control and nowhere to pull over. Paid like $300 in tow fees ms $140 at a mechanic who sent me to the dealer for this recall that's not a recall at all. I called Toyota when the dealer told me it would $4k to fix and Toyota first said it should be honored because they "care about customer relationships". I have the dealership her extension and they argued it with her and her manager then called to tell me they won't honor it. I argued with her for a while because this is literally a life or death issue. I mentioned the lawsuit and she said she doesn't pay attention to lawsuits because "people sure over nothing nowadays". Are you serious?????? I'm so mad. I have to pay it because i can't afford a new car right now so i need to be part of this suit too so i can get my money back. This is so ridiculous. Anyone know who to contact????

Angelina

October 5, 2022 at 4:58 pm

I own a 2010 toyota prius and i just found out my actuator is going out and stumbled upon this class action and the recall on the break actuator. I was planning on passing this car down to my son who is 16 and getting another car. Now I am rethinking it. I also drive for a living doing sales so this has me quite concerned as i drive this daily for work. Looking at the cost to fix and it is quite e[Show More]I own a 2010 toyota prius and i just found out my actuator is going out and stumbled upon this class action and the recall on the break actuator. I was planning on passing this car down to my son who is 16 and getting another car. Now I am rethinking it. I also drive for a living doing sales so this has me quite concerned as i drive this daily for work. Looking at the cost to fix and it is quite expensive. What is there to do now to fix this impending problem when Toyota doesn't seem to care about the safety of their customers?

Homer

September 30, 2022 at 4:52 pm

I have a 2010 Toyota Prius that is experiencing brake actuator and booster issues causing all my dashboard ABS and Brake warning lights to illuminate causing the car to become much more difficult to stop due to loss of booster system. Contacted my local Toyota dealership and I was turned away by them, they stated there were no recalls so nothing they could do for me.

Jose

September 26, 2022 at 10:14 pm

My wife drives a 2012 Toyota Prius and out of the blue,all breake warning lights came on the dash board. We took it to the mechanic and they didn't mention anything about the problem. They said that the power booster was leaking air or something. They were looking for about $3600.00 to replace the booster. Finally we agreed on a lower price. I think Toyota should reimburse me my money back.

Reginald

September 1, 2022 at 11:24 am

After a recall. My car has been faulting out with check Hybrid System!

AARON

August 25, 2022 at 1:01 pm

I currently own a 2008 Toyota Prius which has a faulty ABS actuator. I've had a hard time trying to get this car fixed because the cost of a brand-new ABS actuator from the dealership the $1700 with only a one-year warranty finding the part used is very difficult at this point. My overall experience owning a Toyota Prius it's not been very good, especially after what I found out. Toyota has int[Show More]I currently own a 2008 Toyota Prius which has a faulty ABS actuator. I've had a hard time trying to get this car fixed because the cost of a brand-new ABS actuator from the dealership the $1700 with only a one-year warranty finding the part used is very difficult at this point. My overall experience owning a Toyota Prius it's not been very good, especially after what I found out. Toyota has intentionally set it up to where Toyota Prius owners who don't have any kind of warranty coverage on the vehicles manufacturer or otherwise are forced to go to the dealership and purchase parts at a ridiculously high price with a limited warranty, knowing full well the part could or will fail after the warranty period They are doing this because the quality controls in manufacturing Prius parts are substandard if they weren't they would offer a much longer warranty

Cristina

August 23, 2022 at 6:48 pm

I, too, have brake issues that cost almost $3000 to fix. My 2012 Prius only has 165,000 miles on it and has been well-maintained. Toyota knows this problem exists and wants to do nothing about it. I have been a faithful Toyota customer for over 20 years but will never buy another one because of this. It's just so wrong. Toyota is supposed to be the best but unfortunately that is not the case anymo[Show More]I, too, have brake issues that cost almost $3000 to fix. My 2012 Prius only has 165,000 miles on it and has been well-maintained. Toyota knows this problem exists and wants to do nothing about it. I have been a faithful Toyota customer for over 20 years but will never buy another one because of this. It's just so wrong. Toyota is supposed to be the best but unfortunately that is not the case anymore. I would like to join any lawsuit that is related to this. Thank you.

Brent

August 8, 2022 at 1:46 pm

My brake booster master cylinder was defective. The check engine light would come on and off every few weeks. When on my brakes were quite ineffective and I had to press down very hard to engage them fully. This went on for months. I would schedule an appointment to bring in my car and the check engine light would go off before I could bring the car in. Eventually it stayed on long enough and I br[Show More]My brake booster master cylinder was defective. The check engine light would come on and off every few weeks. When on my brakes were quite ineffective and I had to press down very hard to engage them fully. This went on for months. I would schedule an appointment to bring in my car and the check engine light would go off before I could bring the car in. Eventually it stayed on long enough and I brought the car in to the dealership for service. They told me the part itself costs $2000!! Then on top of that it would be an additional $2000 in labor! amounting in $4,500.00 out the door, thats more than a third the cost of the car I bought used in the first place and about a quarter the cost of a brand new prius!! This is hands down the most expensive fix I've ever had to do, but I was not in a good place in the midst of the pandemic to be selling and buying a new car. I spoke on the phone with Toyota for hours trying to dispute this and the outrageous price but ultimately I just paid it and will never buy another Toyota vehicle again and will advise anyone against buying a prius.

elaine

July 28, 2022 at 3:34 pm

I complained several times that my 2011 Prius lunges forward when least expected. It lunges over bumps and other difficulties. The service department claimed that they could not find anything wrong with the automobile when I reported this issue???

SARA

July 15, 2022 at 6:08 pm

I WAS DRIVING MY CAR AND IT LOST ALL BRAKE CONTROL. I WAS NOT IN AN ACCIDENT BUT I HAD THREE KIDS IN THE CAR AND FEEL THAT TOYOTA IS RESPONSIBLE. I REACHED OUT TO AN ATTORNEY BECAUSE THIS NEEDS TO HANDLED TO SAVE LIVES. IT ALSO COSTS 2,000-3,000 TO GET THIS FIXED WHEN IT IS A KNOWN DEFECT. TOYOTA KNOWS THERE IS A PROBLEM AND THERE IS A WAITING LIST FOR THE PARTS RIGHT NOW 385 FOR ONE YEAR AND[Show More]I WAS DRIVING MY CAR AND IT LOST ALL BRAKE CONTROL. I WAS NOT IN AN ACCIDENT BUT I HAD THREE KIDS IN THE CAR AND FEEL THAT TOYOTA IS RESPONSIBLE. I REACHED OUT TO AN ATTORNEY BECAUSE THIS NEEDS TO HANDLED TO SAVE LIVES. IT ALSO COSTS 2,000-3,000 TO GET THIS FIXED WHEN IT IS A KNOWN DEFECT. TOYOTA KNOWS THERE IS A PROBLEM AND THERE IS A WAITING LIST FOR THE PARTS RIGHT NOW 385 FOR ONE YEAR AND 18 FOR ANOTHER YEAR. FOR A SERIOUS PROBLEM THAT WAS NOT GIVEN A TRUE RECALL, BUT IN FACT A CUSTOMER SUPPORT PROGRAM THAT ONLY HELPED ONCE IT FAILED OR ATLEAST HAD TWO LIGHTS AND A BUZZARD. THEY LOST A LIFETIME CUSTOMER. I WILL BE BUYING SOMETHING ELSE IN THE FUTURE BECAUSE WHEN I CALLED THERE WAS NO HELP, JUST SAYING THEY RAN THE TWO ADDITIONAL CAMPAIGNS AND THERE WAS NOTHING ELSE TOYOTA WILL DO FOR THEIR CUSTOMERS. So my only peace of mind is educating others on my personal experience, and how they are not fixing a potential life threatening situation.

Danielle

July 15, 2022 at 9:33 am

My 2012 Prius V with 90,000 miles just had a brake booster pump failure. The brake, ABS, and traction control warning lights all lit up on the dash when we were leaving the hospital with our newborn baby. The breaks went loose and felt less responsive. I took the car to the Toyota dealership and was told the repair cost (which includes 5 hours of labor and tax) would be $4,000. I have taken my[Show More]My 2012 Prius V with 90,000 miles just had a brake booster pump failure. The brake, ABS, and traction control warning lights all lit up on the dash when we were leaving the hospital with our newborn baby. The breaks went loose and felt less responsive. I took the car to the Toyota dealership and was told the repair cost (which includes 5 hours of labor and tax) would be $4,000. I have taken my Prius to this Toyota dealership for regular maintenance the last few years. Nobody there ever mentioned my Prius might have this problem and that Toyota had a warranty enhancement for it. The dealership had been very transparent and communicative about the Takada airbag recall and scheduled my replacement. I found out about the break booster pump customer support program from my own online research this week and asked the customer service rep. Unfortunately my 2012 Prius aged out of the secondary coverage for the warranty enhancement in December 2021; the primary coverage expired August 31, 2021. It kills me to spend so much on a repair job when my car's blue book value is under $10,000. If used car prices weren't so incredibly high right now I'd trade in my 2012 Prius and purchase a different used car.

Tina

July 7, 2022 at 4:45 pm

My Prius is 2008 and I have brake issues as well with the ABS light and the brake light staying on. I took it to Toyota twice and they refused to fix it even though it was an warranty extension recall. I didn't have any issues or receive a notice. I looked it up when my light came on and stayed on at 165000 miles. Can't drive it or sell it until it's fixed and it's wrong to have to pay $3,000 to f[Show More]My Prius is 2008 and I have brake issues as well with the ABS light and the brake light staying on. I took it to Toyota twice and they refused to fix it even though it was an warranty extension recall. I didn't have any issues or receive a notice. I looked it up when my light came on and stayed on at 165000 miles. Can't drive it or sell it until it's fixed and it's wrong to have to pay $3,000 to fix something that I didn't cause!!! How can I get in on the lawsuit asap?

E

July 7, 2022 at 11:47 am

Visit or call to REPORT: 1-888-327-4236 https://www.nhtsa.gov/report-a-safety-problem#vehicle/vehicle-information This is an issue Toyota is AWARE about. They were unwilling to HELP with any parts, labor or 1% discount. Let's get TOYOTA to RECALL and keep us SAFE, PROTECTED and in a reliable car that purchased. This is an expensive repair we were NOT notified about. We are not liable for [Show More]Visit or call to REPORT: 1-888-327-4236 https://www.nhtsa.gov/report-a-safety-problem#vehicle/vehicle-information This is an issue Toyota is AWARE about. They were unwilling to HELP with any parts, labor or 1% discount. Let's get TOYOTA to RECALL and keep us SAFE, PROTECTED and in a reliable car that purchased. This is an expensive repair we were NOT notified about. We are not liable for this manufacturer defect.

Victor

July 2, 2022 at 6:34 pm

I would like to join the suit as well, how can I?

ELIN

June 16, 2022 at 2:43 pm

Iwant to join this law suit How can I do it?

Michael

June 8, 2022 at 5:50 pm

Total loss of brakes

Jo Ann

June 2, 2022 at 1:17 am

My 2012 Prius has the same issue. Dealer diagnosed and stated the fix program was good until June 26, HOWEVER i was over the 150k mileage. How do I proceed With the suit?

Rick

May 25, 2022 at 8:41 pm

Have 2011 Prius, one owner, 70,911 miles. On 20 May 2022 my daughter was driving car when Brake, ABS and Anti-Skid lights all came on at once. OBD2 reader showed trouble code C1391, abnormal leak of brake accumulator pressure. Free repair offer by Toyota expired November 2021 (10 years). Toyota would have repaired brakes for free if this fault had occurred prior to that offer expiring; there w[Show More]Have 2011 Prius, one owner, 70,911 miles. On 20 May 2022 my daughter was driving car when Brake, ABS and Anti-Skid lights all came on at once. OBD2 reader showed trouble code C1391, abnormal leak of brake accumulator pressure. Free repair offer by Toyota expired November 2021 (10 years). Toyota would have repaired brakes for free if this fault had occurred prior to that offer expiring; there was no offer to repair without first a failure. Called dealer, said no coverage. Called Toyota Customer Experience Center, received case number, next day got call back, said no assistance was available. New Toyota parts alone cost over $1,100. Less expensive rebuilt/aftermarket parts are not available. Used parts have risky reliability and/or are only slightly less expensive. Have much older cars that have not had similar problem. Suspect Toyota used cheap inferior small rubber parts inside their complicated and expensive brake system modules (actuator & booster pump) that degraded prematurely with aging/time, irrespective of low miles. There is no incentive for Toyota to fix for free or use premium rubber parts when they can make money selling their expensive unreliable replacement parts.

Tony

May 18, 2022 at 9:41 pm

2013 Prius intermittent loss of braking and control lights on . Now brake lights on permanently.. luckily not lost control of car completely I was not aware of this issue .. can we claim too??

shila

May 10, 2022 at 7:24 pm

I had this same problem and was told that since my car was over 150000 miles by about 8000 miles that they would do nothing. But I might get reimbursed in the "future" if things change. Also told that if I had brought my car into the dealship 12 to 15 times in the last few years for service they might have done something. That part came from the dealership ...the rest was from the recall departme[Show More]I had this same problem and was told that since my car was over 150000 miles by about 8000 miles that they would do nothing. But I might get reimbursed in the "future" if things change. Also told that if I had brought my car into the dealship 12 to 15 times in the last few years for service they might have done something. That part came from the dealership ...the rest was from the recall department at Toyota. They want over $4000 to replace this part that they have know for years is faulty. The customer service program they now offer doesn't allow for replacement of the part until you receive certain error codes... so if your over the arbitrary limits they set you get nothing.

xiaowen

April 25, 2022 at 8:25 pm

same here 2010 highlander hybrid limited. ABS light on. Dealer wants 3600 to fix it

Cheryl

April 6, 2022 at 12:20 pm

Toyota failed to address my braking light when the car was under 100,000 miles. Now, the car is at 115,000 miles. I will have to pay $3500 to fix the braking issue. This is after stopping 4 lanes of high speed traffic with out of control braking. First my Prius headed to a concrete barrier then 90 degrees into two lanes of traffic. Issue occurred once before but only one car in front and 90 degre[Show More]Toyota failed to address my braking light when the car was under 100,000 miles. Now, the car is at 115,000 miles. I will have to pay $3500 to fix the braking issue. This is after stopping 4 lanes of high speed traffic with out of control braking. First my Prius headed to a concrete barrier then 90 degrees into two lanes of traffic. Issue occurred once before but only one car in front and 90 degree turn into emergency lane near a field. Negligence on Toyota.

Cheryl

April 6, 2022 at 12:02 pm

Toyota failed to address my braking light when the car was under 100,000 miles. Now, the car is at 115,000 miles. I will have to pay $3500 to fix the braking issue. This is after stopping 4 lanes of high speed traffic with out of control braking. First my Prius headed to a concrete barrier then 90 degrees into two lanes of traffic. Issue occurred once before but only one car in front and 90 degre[Show More]Toyota failed to address my braking light when the car was under 100,000 miles. Now, the car is at 115,000 miles. I will have to pay $3500 to fix the braking issue. This is after stopping 4 lanes of high speed traffic with out of control braking. First my Prius headed to a concrete barrier then 90 degrees into two lanes of traffic. Issue occurred once before but only one car in front and 90 degree turn into emergency lane near a field. Negligence on Toyota.

Jr

March 31, 2022 at 9:57 pm

Jow can i join the lawsuit i have same ptoblem with 2010 Prius and Dealer wants $4500 to fix it

Kyle

March 25, 2022 at 8:05 am

The dealership told me last year that this was a "secret recall" and I didn't qualify to have my brakes fixed under warranty because my car was slightly over 150k miles

Cindy

March 2, 2022 at 11:27 pm

This happened to me on Monday. I was fortunate and able to stop in my 2012 Prius V . Brakes went almost to the floor at busy intersection and tons of warning lights on dash. I was thrilled when Toyota said they would pay $3000.00 repair because of a warranty enhancement. But now, as I research, I am very disappointed in Toyota for not issuing a recall. Too many incidents with too many people [Show More]This happened to me on Monday. I was fortunate and able to stop in my 2012 Prius V . Brakes went almost to the floor at busy intersection and tons of warning lights on dash. I was thrilled when Toyota said they would pay $3000.00 repair because of a warranty enhancement. But now, as I research, I am very disappointed in Toyota for not issuing a recall. Too many incidents with too many people at risk for injury. How do I join class action??

Faith

February 21, 2022 at 2:34 pm

I want to join the lawsuit also. My brakes failed while I was driving on the freeway. I applied pressure + nothing happened. I applied more pressure + my car slowly began to slow down. I was lucky to make it off the freeway w/o an accident. The repair cost has been outrageous plus I was never notified of the brake booster recall. I have a 2010 Prius, purchased used in 2014 + now only 80,000 miles!

Andy

February 5, 2022 at 12:37 pm

BRAKE BOASTER FAILURE - 2014 PRIUS GEN 3. Dashboard lights illuminated: Brake, ABS and Traction. Brakes themselves felt spongy. Car felt very unsafe. I did find out that Toyota has a hidden Customer Support Program ZJB. However, the dealer found my diagnostic code to be c1202 and the Customer Support Program ZJB only supports repairs for codes c1391, c1252, c1256 or c1253. However, the exact[Show More]BRAKE BOASTER FAILURE - 2014 PRIUS GEN 3. Dashboard lights illuminated: Brake, ABS and Traction. Brakes themselves felt spongy. Car felt very unsafe. I did find out that Toyota has a hidden Customer Support Program ZJB. However, the dealer found my diagnostic code to be c1202 and the Customer Support Program ZJB only supports repairs for codes c1391, c1252, c1256 or c1253. However, the exact same symptoms and safety issues were experienced and all the exact same warning lights also came on. The dealer's diagnostics resulted in a $2,087 replacement of the brake booster.  The dealer did contact the Toyota district manager along the way.  He denied coverage based on the diagnostic codes reported BUT again I am arguing that my crazy expensive repair had the EXACT same symptoms, safety issues, and repair (e.g, brake booster replacement). The car clearly could not be driven. Note my Prius only has 92K miles. 

steve

December 27, 2021 at 3:24 pm

I also had my ABS and traction control lights come on. Before I could take it in to the dealership to fix the problem, A car on the freeway stopped in front of me suddenly, I had to slam on the brakes, the car went into a spin and slammed into a guard rail, I know have a smashed up 2011 Prius that will take 5000.00 to fix the ABS,/accumulator,/pump assy/cylender assy, They said this all b[Show More]I also had my ABS and traction control lights come on. Before I could take it in to the dealership to fix the problem, A car on the freeway stopped in front of me suddenly, I had to slam on the brakes, the car went into a spin and slammed into a guard rail, I know have a smashed up 2011 Prius that will take 5000.00 to fix the ABS,/accumulator,/pump assy/cylender assy, They said this all broke because of the accident, also another 2700.00 to fix the wire that goes to the wheel assy that was broken with this accident.. cars come and go. I'm glad I didn't get hurt! This is a very dangerous car without the ABS and traction contole. DONT DRIVE IT with these lights on..

jeanie

November 17, 2021 at 9:30 pm

I have a 2012 pruisv and my brake booster is going out but no codes yet. It makes a horrible noise when braking and skips/slides sometimes when coming to a stop. So Toyota will not approve the recall repair on my car because it has not completely failed and there aren't one of there 4 codes related to this issue popping up. Quoted me 3,500 to fix.

Alison

November 5, 2021 at 1:27 am

Hi !! I just threw down $2300 on the parts that should have been recalled! I have a 2010 Prius and have responded to the many recalls my vehicle has had. When I called the Toyota customer service to see if we could come up with a reasonable solution and I was told that they had sent me a letter with an extension of warranty. I never ever received that letter but they told me they've " done thei[Show More]Hi !! I just threw down $2300 on the parts that should have been recalled! I have a 2010 Prius and have responded to the many recalls my vehicle has had. When I called the Toyota customer service to see if we could come up with a reasonable solution and I was told that they had sent me a letter with an extension of warranty. I never ever received that letter but they told me they've " done their part and there's nothing else they could do". I am a single mom of 3 young kids and my brakes have been "skipping " and not correct. There's been a number of times I simply didn't feel safe . The lights went off on my dashboard which prompted me to get a mechanic to look at it. $2300 later on parts that should have been right from the beginning! Brake system !!!!

Deborah

October 25, 2021 at 11:28 am

Today I was notified by a Toyota Dealer that my brake booster and master cylinder needed to be replaced. I was never notified by Toyota that these parts were a part of a recall.

cheryl

September 27, 2021 at 11:55 pm

how do i join suit

Marcia

August 3, 2021 at 3:12 pm

I took my 2008 Prius in because all the warning lights came on regarding the ABS, and was informed the brake accentuator was failing and needed to be repaired at a cost if $3,000.00.......i was told there was a recall back in 2018 but i was never notified! I am never notified of recalls. I spoke with Toyota Corporation this morning and the gentleman was just there to listen to me cent about the r[Show More]I took my 2008 Prius in because all the warning lights came on regarding the ABS, and was informed the brake accentuator was failing and needed to be repaired at a cost if $3,000.00.......i was told there was a recall back in 2018 but i was never notified! I am never notified of recalls. I spoke with Toyota Corporation this morning and the gentleman was just there to listen to me cent about the repair and not to offer any solution! I feel TOYOTA needs to make said repairs, I Googled other complaints regarding same and found way too many people going thru the same problems at a cost of 3,000-5,000......TOYOTA needs to notify owners of these vehicles due to recalls!!! Thank you.

Adam

July 20, 2021 at 12:54 am

Toyota is well aware of this issue and has even issued a Customer Support Program (like a recall, but without the accountability). I am having these exact issues with my 2012 Prius but they are saying it is not part of this program, thought the symptoms and car make and year match exactly. I really didn't expect this from Toyota and I'm very disappointed.

michelle

July 14, 2021 at 4:37 pm

I am having the same issue with my 2009 Prius. Expensive repair $2550 to fix a known problem. This is unfair to me and my son.

Thomas

July 13, 2021 at 12:42 pm

I just started researching Toyotas brake code that popped up on our 09 Prius because we have been quoted 1800.00 for repairs . From what I have learned in just a few minutes , it seem very clear that Toyota should have issued a safety recall on all veichles on the road regardless of year or mileage . With knowledge comes responsibility. I find it irresponsible that Toyota has not informed current[Show More]I just started researching Toyotas brake code that popped up on our 09 Prius because we have been quoted 1800.00 for repairs . From what I have learned in just a few minutes , it seem very clear that Toyota should have issued a safety recall on all veichles on the road regardless of year or mileage . With knowledge comes responsibility. I find it irresponsible that Toyota has not informed current owners about a life threatening malfunctioning brake system component. We have owned the auto for years , not knowing any thing at all about possible catastrophic brake failure till a problem code light came on . Many years ago I worked for Toyota as a line mechanic . We did warranty recalls at Toyota to insure product reliability and customer satisfaction . What happened ? THIS IS A SAFETY ISSUE THAT TOYOTA HAS HAD KNOWLEDGE OF FOR YEARS AND DELIBERATELY KEPT TO THEMSELVES .

Jeff

February 28, 2021 at 1:37 pm

292 filly ln my wife had a low speed collision with a other car. Notified Toyota they sent a rep, to Toyota dealer ship to check car out ans said he found no problem found with braked . so i brought the car home toed by the way two weeks later tried again no brakes.Toed back ti dealership no problem found .i still have car will not let death trap go to anyone else
"*" indicates required fields