Toyota Recall Lawsuits Mount Over Sudden Acceleration Problems
January 29, 2010
By: Staff Writers
Product liability lawsuits and wrongful death lawsuits against Toyota Motor Corp. are beginning to mount in the wake of recent gas pedal problems with Toyota vehicles, which have resulted in the recall of more than 5 million cars, pick-up trucks and sports utility vehicles.
Owners have complained that their Toyota vehicles, some of which were sold under the Lexus brand, suddenly began to accelerate out of control, resulting in serious and sometimes fatal accidents.
The problems first gained national attention following an August 2009 accident in California involving an off-duty state trooper and three family members who were killed while driving a Lexus ES 350 on loan from a San Diego dealership.  Minutes before the fatal crash, passengers called police to report that the Toyota-manufactured vehicle was accelerating out of control at speeds as high as 120 m.p.h.  Witnesses reported that the car's tires were on fire, which was likely due to the driver slamming on the brakes before hitting another vehicle, falling off an embankment, rolling multiple times and bursting into flames.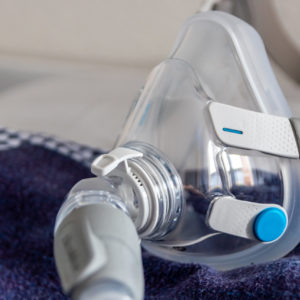 Did You Know?
Millions of Philips CPAP Machines Recalled
Philips DreamStation, CPAP and BiPAP machines sold in recent years may pose a risk of cancer, lung damage and other injuries.
Learn More
In September 2009, a Lexus and Toyota recall was issued for 3.8 million vehicles that contained certain all-weather floor mats, which Toyota indicated could get stuck under the gas pedals.  Following that recall it was reported by the New York Times that Toyota knew about the potential acceleration problems for more than two and a half years before issuing the recall.
What is believed to be the first class action lawsuit against Toyota over the acceleration problems was filed in November 2009.  In that case, two vehicle owners who experienced problems suggested that the floor mats were not the only cause of the sudden acceleration, alleging that Toyota failed to correct a problem with the throttle control system.  The plaintiffs claimed that the original design for the system, known as the ETCS-i, included a safety feature that would have put the engine into idle mode in case of unintended acceleration.  However, Toyota allegedly decided to sell the vehicles without the feature in 2001.
In late November, Toyota updated their prior floor mat recall to indicate that they will replace the gas pedals on the Toyota and Lexus vehicles that were part of the initial recall.  The company indicated that the gas pedals will be shortened on some models and that the floor surface beneath the pedal will be reconfigured on certain models.  New brake over-ride systems were also included as part of the corrective action, designed to address the problem of some vehicles not stopping when the accelerator and brake and gas pedals are pressed down at the same time.  Toyota indicated that the override feature will be standard on all future models.
Earlier this month, Toyota issued yet another recall for 2.3 million Toyota vehicles, including 600,000 that were not subject to the prior floor mat recall.  The company indicated that they discovered that the accelerator pedals may stick on these Toyota vehicles, which included the Camry, Corolla, Tundra and other models.  The accelerator pedal mechanism was found to mechanically stick in a partially depressed position or return slowly to the idle position in some circumstances.
This week, Toyota took the rare step of halting production and sales for eight different models of vehicles with the gas pedal problems.  The action was taken until a fix for the defect could be finalized.
In the wake of the continuing Toyota accelerator problems, a growing number of lawsuits continue to be filed on behalf of vehicle owners or family members of those who died in a crash when their Toyota vehicle accelerated out of control.  According to a report by Bloomberg News, there have been at least seven individual lawsuits against Toyota and three class-action suits filed so far.
Last week, Joseph Hauter, of Los Angeles County, California, filed a Toyota gas pedal lawsuit against Toyota Motor Company in federal court in Santa Ana, claiming that his 2008 Tundra pickup accelerated out of control while he pulled into a service station
Among the Toyota wrongful death lawsuits filed is a case brought by the family of a woman who was killed in April 2008 when her 2005 Toyota Camry allegedly sped out of control and crashed into a tree at 80 m.p.h.  Another case was filed on behalf of a woman who was killed in an accident in September 2007 when a friend lost control of a 2005 Camry.
Tags:
Accident,
California,
Corolla,
Lexus,
Michigan,
Oklahoma,
Product Liability,
Toyota,
Toyota Camry,
Toyota Recall,
Wrongful Death
Image Credit: |
marilyn

June 20, 2013 at 8:41 pm

For no reason I slowed down while going around a curve and instead of slowing it went faster and completely demoloshed my car. My grand daughter and I were lucky to have lived. I have a deformed shoulder and now I am having trouble with my neck it is so bad they wont operate on it. It had done this one time before and I took it to the dealership and they said it was my fault. I spent 50,000 for t[Show More]For no reason I slowed down while going around a curve and instead of slowing it went faster and completely demoloshed my car. My grand daughter and I were lucky to have lived. I have a deformed shoulder and now I am having trouble with my neck it is so bad they wont operate on it. It had done this one time before and I took it to the dealership and they said it was my fault. I spent 50,000 for this avalon and I could never buy another one. When my daughter saw the car she fainted she just knew we were dead.

Evelyn

March 28, 2013 at 9:18 pm

I purchased my first Corolla in 2005. I had complained about fast acceleration that would last a few secounds then slow back down. ( like I goosed it) Patterson Toyota said it was no problem, but they did replace the accelator pedal. I still had the same problem. We later decied to trade the car for a new 2010 Corolla in hopes that we would not have any problems. But the same thing was happ[Show More]I purchased my first Corolla in 2005. I had complained about fast acceleration that would last a few secounds then slow back down. ( like I goosed it) Patterson Toyota said it was no problem, but they did replace the accelator pedal. I still had the same problem. We later decied to trade the car for a new 2010 Corolla in hopes that we would not have any problems. But the same thing was happening so one year later we traded for a HONDA. No problems since. We were very concerned that the situation could get worse and I just stayed sick with worry everytime I had to drive somewhere.

madonna

March 15, 2013 at 5:51 pm

I BOUGHT A 2009 CAMRAY, I had it in the shop several times for acceleration issues. I have had the water pump replaced at 40,000 miles along with 5 recalls done. I now have a bad engine car goes through oil. I am so disgusted at toyota and the dealership . Toyota needs to take these cars back and burn them. I had to stop suddenly once to prevent from hitting a car and the brakes locked and wouldn.[Show More]I BOUGHT A 2009 CAMRAY, I had it in the shop several times for acceleration issues. I have had the water pump replaced at 40,000 miles along with 5 recalls done. I now have a bad engine car goes through oil. I am so disgusted at toyota and the dealership . Toyota needs to take these cars back and burn them. I had to stop suddenly once to prevent from hitting a car and the brakes locked and wouldn.t stop my car luckily the other car saw me and stopped in time. My cruise controll went on by itself once and I could not get my car to stop. I drove to toyota in auburn and thye had my car for four days trying to fiqure out the cause. They reason WAS, i did not know the cruise control was on. I dont use the cruise controll because of the excelleration issues aleady. I DRIVE VERY SLOW AND WITH PRAYERS.

Carole/Pittsburgh

October 10, 2012 at 4:34 pm

I just had a similar experience where I was going maybe 30 mph and had to brake suddenly. I felt like I just could not get any braking power. I swerved to avoid hitting the person in front of me and went about 50 feet into someone's front yard and hit an embankment which finally stopped my car. My car was pretty damaged, but THANK GOD, I was OK. The strange part of this was there were a few f[Show More]I just had a similar experience where I was going maybe 30 mph and had to brake suddenly. I felt like I just could not get any braking power. I swerved to avoid hitting the person in front of me and went about 50 feet into someone's front yard and hit an embankment which finally stopped my car. My car was pretty damaged, but THANK GOD, I was OK. The strange part of this was there were a few feet of skid marks, but nothing in the car lurched forward (as is typical when you slam the brakes) until I finally hit the embankment. Now, there is something definitely wrong if you cannot stop your car within 50 feet when you are only going 30 mph.

Theresa

September 22, 2012 at 1:35 am

I am "floored" after researching and reading these comments. I had the very same experience with my 2012 Toyota Corolla exactly two days after I purchased it the person in front of me stopped suddenly and when I applied my brakes the car kept going. I even applied the emergency brake but accelerated full speed into the back of her car and my car was really messed up, but her car did not even seem [Show More]I am "floored" after researching and reading these comments. I had the very same experience with my 2012 Toyota Corolla exactly two days after I purchased it the person in front of me stopped suddenly and when I applied my brakes the car kept going. I even applied the emergency brake but accelerated full speed into the back of her car and my car was really messed up, but her car did not even seem to have any damage. The acceleration was so bad that it pushed her car into the car in front of her. I have not paid the ticket because I never claimed responsibility even though my insurance adjuster said that it looked like I was at fault and the officer on the scene came to the hospital where I was taken and gave me a ticket saying that I was at fault. Twice since the accident, my car has suddenly accelerated and the window on the driver's side has twice stopped working and I had to keep pressing buttons to try and get the windows to roll up and down. I need help. I know that I was not at fault in the accident and after researching and reading these comments I am more confident than ever that I was not af fault.

VINCENT

July 2, 2012 at 12:42 am

On 27 June 2012 while my wife was trying to park infront of the Tire Plus Car Care, my 2010 Toyota Camry suddenly accelerated very strongly and my wife was unable to stop hitting the curb of the parking space, my car belly was on the ground and front end tires were hanging after she hits the tree on the mounds nearby the parking space. The unintended acceleration (UA) was scary as my wife was driv[Show More]On 27 June 2012 while my wife was trying to park infront of the Tire Plus Car Care, my 2010 Toyota Camry suddenly accelerated very strongly and my wife was unable to stop hitting the curb of the parking space, my car belly was on the ground and front end tires were hanging after she hits the tree on the mounds nearby the parking space. The unintended acceleration (UA) was scary as my wife was driving and me as a passenger were scared. In 2010 per record Arlington Toyota claimed that they fixed my car but after more than a year it seems that the recall problem was not fixed as the unintended acceleration occured damaging the front end allignment and the front bumper as well.

Alan

October 20, 2011 at 7:23 pm

I used to think that the allegations about Toyota car accelerator pedals becoming stuck were wrong until it recently happened to me. I was driving a 2010 RX350 Lexus. The accelerator pedal became stuck and my wife and I careened down a busy street narrowly missing cars, people and lamp posts. I finally brought the car to a halt by slapping on the emergency brake. Fortunately, no one was hurt and n[Show More]I used to think that the allegations about Toyota car accelerator pedals becoming stuck were wrong until it recently happened to me. I was driving a 2010 RX350 Lexus. The accelerator pedal became stuck and my wife and I careened down a busy street narrowly missing cars, people and lamp posts. I finally brought the car to a halt by slapping on the emergency brake. Fortunately, no one was hurt and no property damage occurred. Fearful of driving the car again, particularly with our grandchildren, I brought my concerns to owner of my car dealership who did not express any concern for our well-being but rather blamed us and accused us of "fear-mongering." After we hired a lawyer, the dealer agreed to terminate our lease but kept our $4500 security deposit. I will not buy another Toyota made vehicle again because I believe its cars have deadly defects and my dealership's conduct was unacceptable.

someone

June 23, 2011 at 6:58 pm

My 07 Tundra has an issue with acceleration and tork timing alternate acceleration problem. I also decided to crash into a vehicle worth over sixty grand, delaying the end of my life. The only dilemma is having a truck that everyone would like to drive because of its class is that it's just like any other powerful vehicle that is being marketed by pre-owned cars today. It's valued at a rate for m[Show More]My 07 Tundra has an issue with acceleration and tork timing alternate acceleration problem. I also decided to crash into a vehicle worth over sixty grand, delaying the end of my life. The only dilemma is having a truck that everyone would like to drive because of its class is that it's just like any other powerful vehicle that is being marketed by pre-owned cars today. It's valued at a rate for middle class people and its churning like a crime from all parties. I believe it could be compared to plugging in a toaster to a 120 volt amp. First off, any Toyota issue with a known survivor could probably fish out lots weird issues from when they bought it from a Toyota dealer. I also believe involvement seeps deeper as random selection is demonstrated in how a car is presented to the driver and how he decides how to equip and drive his car to and from of the POL of his home. I am very interested in how much waitirg is being pushed around by different parties involved.

Max

February 4, 2011 at 5:08 am

This should never happen again.

Jennifer

August 7, 2010 at 9:18 pm

Since September of 2007, I drove my 2008 Toyota Tacoma. July 13, 2010 at approximately 8:55 a.m., I was stepping on my brake to come to a stop behind a vehicle at a stop sign in a residential area. I started braking slowly as usual. It appeared the brakes were working but not catching as fast as usual so I put extra pressure on the brake. Getting too close than I should be for a stop, I pushed the[Show More]Since September of 2007, I drove my 2008 Toyota Tacoma. July 13, 2010 at approximately 8:55 a.m., I was stepping on my brake to come to a stop behind a vehicle at a stop sign in a residential area. I started braking slowly as usual. It appeared the brakes were working but not catching as fast as usual so I put extra pressure on the brake. Getting too close than I should be for a stop, I pushed the brake hard & my truck dipped a bit appearing to come to a stop but then kept rolling & hit the car in front of me. The car seemed to move forward just before the tap as if it were going to make the turn at the stop sign so the impact was low. The car then stopped but since my truck hadn't stopped, although my foot had the brake to the floor, I pumped my brake and stomped it to the floor again and my truck launched out slamming into the car again. This was a low impact collision in a residential area coming to a stop sign in the morning on my way to work. The brakes had failed prior to the acceleration issue that followed. My insurance company & Toyota both claim Toyota is the only company able to run any "black box" tests on the vehicle to inspect my truck. Toyota writes that it is their understanding my accident was caused when my vehicle accelerated & rear ended another vehicle. That's only a portion of my claim. They overlooked the initial cause of the brake not catching. I understand that in some cases people panic & step on the accelerator. Even if that had happened causing the second hit, the first hit that may have caused any panic was because the brake did not work. The letter regarding my inspection claims my brakes were in good condition. Great evidence that I maintained the truck but nothing explaining why my brakes didn't work. The Toyota recall on my vehicle says Safety Recalls or Service Campaigns, "have not yet been completed for your vehicle" and I'll be notified as soon as there's a remedy. I do not feel safe in that vehicle. The police on the scene said I could be held negligent if I continued driving after my brakes failed. So far, my truck's safety issue is not going to be fixed. I can't afford a new truck. Damage to the other vehicle will be taken care of by my insurance. Toyota only offered to fix the minor damage to the bumper at the expense of my insurance as well. I owe $200 to my Insurance company for the deductible. I have to pay $184 to take a driver's safety class to avoid a blemished driving record. For safety, I have to buy a new vehicle. Since this one is a lease, I have to pay to have the wheels with tires, nerf bars, and towing hitch removed and the stock wheels with new tires put on before I return the truck to Toyota. I've had to borrow a friend's truck to haul product for my family business which was hindered by this. $2,000 of product was unable to be delivered for one week. It put our customers' deliveries behind. We had to take back orders of which have not returned since notification of the resolution. My rental car is due back so, I will be borrowing my mom's car for up to the next 3 weeks before she needs it back. I'm hoping to figure out a new vehicle by then since I do not feel safe taking this truck back. The truck is at the Power Collision center now. I've put the work on hold since I need to figure out what can I do from here? I refuse to be like some of the other Toyota owners that got back into their vehicles and wrecked again. Lives are at risk here. I could have gone another way to work and had my brakes fail at the school crosswalk instead. Of course, other worse scenarios could have played out as well. I will not put my life or others in jeopardy knowing what happened. I've told the general manager at Power Toyota Tempe, " I will bring back the original wheels for the truck and take back my wheels, tires, nerf bars and towing package I had installed on my own. Can you help me come up with a solution so I can get another truck with towing capabilities (receiving hitch) that is preferably, not a Toyota and not going to cost me more that my current lease?" That is where I am at as of today.

Jeff

July 5, 2010 at 7:32 am

I own a 2008 Chevrolet Malibu LTZ V-6 , I looked at Toyotas, Nissians, Hondas and Fords. For the mkoney I spent ion this car brand new. I wouldn't own anything else. I worked on all models for well over 25 years Master ASE certified. I saw the cheapness they put in the Japenwese and Korean cars, no thanks. I'll stick with my GM product. 5yrs, 100K warranty, ONSTAR, no bluetooth required. Love the[Show More]I own a 2008 Chevrolet Malibu LTZ V-6 , I looked at Toyotas, Nissians, Hondas and Fords. For the mkoney I spent ion this car brand new. I wouldn't own anything else. I worked on all models for well over 25 years Master ASE certified. I saw the cheapness they put in the Japenwese and Korean cars, no thanks. I'll stick with my GM product. 5yrs, 100K warranty, ONSTAR, no bluetooth required. Love the direction and connections plan and no cartoon maps to look at while driving. I talk to a live person not a computer. Do I feel for some of you, yes I do. But a cheaper price isn.st always a better buy.I paid 26.645 cash about the same as the Avalon on recall. They have no recalls on GM 2008 and never will. Good luck to all you Toyota drivers.

Rick

April 8, 2010 at 8:06 pm

When after coming to a complete stop (happens frequently) will press on accelerator with no foward motion. When doing it a 2nd time the car kicks in a jerks forward. Toyota repair took apart and greased the linkage and cable from the accelerator to the mount on the engine. We keep the car constantly oiled/lubed on schedule but in light of recent problems with Toyota's this creates a lot of stress [Show More]When after coming to a complete stop (happens frequently) will press on accelerator with no foward motion. When doing it a 2nd time the car kicks in a jerks forward. Toyota repair took apart and greased the linkage and cable from the accelerator to the mount on the engine. We keep the car constantly oiled/lubed on schedule but in light of recent problems with Toyota's this creates a lot of stress and worry. It just started doing this the last few months. It is a 4 cylinder Camry LE in excellent shape besides this problem with a 130K miles on it.

Sabrina

March 17, 2010 at 10:08 pm

I bought a 2009 Toyota Matrix in May of 2008. I bought a Toyota because my husband loves Toyota. Talked me into the fact that the Toyota keeps its value and it's really safe. I love my matrix. I was never told anything about a recall until when I started hearing about the recall on GMA. The more I listened the more I got upset. I couldn't believe how much Toyota would lie about to sell a car. They[Show More]I bought a 2009 Toyota Matrix in May of 2008. I bought a Toyota because my husband loves Toyota. Talked me into the fact that the Toyota keeps its value and it's really safe. I love my matrix. I was never told anything about a recall until when I started hearing about the recall on GMA. The more I listened the more I got upset. I couldn't believe how much Toyota would lie about to sell a car. They have put myself but more important my 8 year old son's life in danger. They tell us now about it but tell us to keep driving our cars. But they cannot definitely tell me nothing will happen while I am driving my car. I think all Toyota owner's should be suing them under the fact's of a cover up, putting ppl's lives in danger with no guarantee it won't be our cars, and the fact our cars are worth nothing. I can't even give my car away at this point. I want my money back!!! I will never buy another Toyota again. No one will ever put my child in death's way.

Evelyn

March 11, 2010 at 6:27 pm

i took my 2008 toyota Camary shortly after i got it back to the dealer and complaint about the gas pedal and I got a oil change i call my attorney and he requested for me to get a copy of that work order I call Toyota price on rt. 13 New Castle , DE they stated that it was nothing on my vehicle work history about me bringing my veh for that comlaint WTH is TOYOTA distroy my paperwork and deleted t[Show More]i took my 2008 toyota Camary shortly after i got it back to the dealer and complaint about the gas pedal and I got a oil change i call my attorney and he requested for me to get a copy of that work order I call Toyota price on rt. 13 New Castle , DE they stated that it was nothing on my vehicle work history about me bringing my veh for that comlaint WTH is TOYOTA distroy my paperwork and deleted that work order? crazy but true...... what can I do now other than get the recall new petal instal WOW

Emma

March 10, 2010 at 9:46 pm

My blasted 2007 Toyota Corola speeds down the highway,no matter on what road.i drive on i have to ride the brakes to slow it down. I `am fed up with this blasted car. i already paid a$140.oo ticket for it`s speeding. It does it in overdrive . Emma Rohrbach

samantha

March 7, 2010 at 6:49 am

omg i bought a 2009 corolla and the same day i bought it i was on the highway and was trying to stop the car because i saw people breaking and i was only doing 20 mph and the car would not stop and just like the other lady i had my son of the car and bang the front of my car was tore up badly and nothing visable the the acura i hit the guy was pissed . the second time i was driving in the car agai[Show More]omg i bought a 2009 corolla and the same day i bought it i was on the highway and was trying to stop the car because i saw people breaking and i was only doing 20 mph and the car would not stop and just like the other lady i had my son of the car and bang the front of my car was tore up badly and nothing visable the the acura i hit the guy was pissed . the second time i was driving in the car again with my son in the car something told me to stay 3 car length from other cars i heard a noise this time i said omg this car aint gonna stop and it didnt i had to pull the emerg brake up me and my son is a nervous work i dont drive precautious i drive paranoid now even though i got rid of the car its not right how they toy with ours livees

Marilyn

March 5, 2010 at 5:33 pm

Hello I have a 2006 Toyota Avalon Limited that has everything on it you can imagine. I had the acceleration problem but I do not take it as the accelleration pedal sticks. My car had started to accellerates on it's own without depressing the accellerator. I immediately hit the on and off button on the cruze control and this disengaed the accellerator pedal and went back to normal. I had not d[Show More]Hello I have a 2006 Toyota Avalon Limited that has everything on it you can imagine. I had the acceleration problem but I do not take it as the accelleration pedal sticks. My car had started to accellerates on it's own without depressing the accellerator. I immediately hit the on and off button on the cruze control and this disengaed the accellerator pedal and went back to normal. I had not driven my car for a few days, and the cruze control had not been used for over a long period of time. I contacted Toyota and told them that they were looking at the wrong thing. Think about how your car works on the freeway when one uses their cruze control. Once it is set you take your foot off the accelerator and the cruze engages, and when you break the cruze control is suppose to turn off, and when you start to accellerated it re-engages. I think the computer chip is malfunctioning . I just got my recal notice to have the pedal fixed and I really do not want to have it done because I do not feel it is the problem. People who have had the recall done are saying it did not fix the problem

laura

March 3, 2010 at 12:03 am

I purchased a 2005 camry and each and every day i fear for my life. I cannot afford to have an accident with all of my injuries. I took my car into toyota when i noticed somethingweird about the brakes. i had my brakes replaced 4x and only have 116,000 miles and it still feels weird off and on. My key opener no longer works, they told me it's the computer??? i would like to get rid of my car a[Show More]I purchased a 2005 camry and each and every day i fear for my life. I cannot afford to have an accident with all of my injuries. I took my car into toyota when i noticed somethingweird about the brakes. i had my brakes replaced 4x and only have 116,000 miles and it still feels weird off and on. My key opener no longer works, they told me it's the computer??? i would like to get rid of my car and get something else, is there a class action lawsuit to get involved in soon?

Dave

March 2, 2010 at 8:17 pm

It appears that these problems have been know about for several years..did Toyota share this information with General Motors about the pontiac Vibe ? and if so was it hidden from the Vibe customers ? Persoanlly I never would have purchased my Vibe 10 months ago had I know of any of these problems..even with the "fix" I don't trust this car, I will never loan or let anyone I love drive it or be a p[Show More]It appears that these problems have been know about for several years..did Toyota share this information with General Motors about the pontiac Vibe ? and if so was it hidden from the Vibe customers ? Persoanlly I never would have purchased my Vibe 10 months ago had I know of any of these problems..even with the "fix" I don't trust this car, I will never loan or let anyone I love drive it or be a passenger in it..

L. Hurley

February 14, 2010 at 5:20 am

Several years ago I was driving my 2006 Prius and the accelerator stuck twice in succession. had a very difficult time breaking, but the car eventually came to a stop. I went directly to the dealer who stated that it was the floor mats. I AM very skeptical that this was the case. I drive alot and this did not feel like a surge caused by an obstruction. I have traded the Pruis this week and am upse[Show More]Several years ago I was driving my 2006 Prius and the accelerator stuck twice in succession. had a very difficult time breaking, but the car eventually came to a stop. I went directly to the dealer who stated that it was the floor mats. I AM very skeptical that this was the case. I drive alot and this did not feel like a surge caused by an obstruction. I have traded the Pruis this week and am upset over the monwy lost due to premature trade-in.

Kim

February 4, 2010 at 10:13 pm

so what can we do? Can we take it back to the dealer or are we stuick forever with these cars? Can you stop payment maybe? I am scared, I have no idea what my right are and no money to get legal info, any know? thanks

Yong

February 4, 2010 at 4:07 am

I have owned a 2008 Toyota Prius since Nov. 2007. I drive it to work everyday. There are several small potholes at the entrance of my working place and I have to drive over them. Once my prius hits the potholes it wiggles left and right, jerks forward and tends to get out of control. I thought that might due to the light weight of the car since I used to drive SUV or minivan before. So I slow down[Show More]I have owned a 2008 Toyota Prius since Nov. 2007. I drive it to work everyday. There are several small potholes at the entrance of my working place and I have to drive over them. Once my prius hits the potholes it wiggles left and right, jerks forward and tends to get out of control. I thought that might due to the light weight of the car since I used to drive SUV or minivan before. So I slow down to 10 mph to compensate the wildness. Despite the fact I still love my Prius until Dec. 26, 2009, the day after Christmas. I was driving on a street with my wife and two kids in the back seat at 30 mph readily to cross an intersection with green traffic light on. I saw a car in front of me that stopped for a turning ambulance and pressed down the brake pedal completely. Instead stopping, my car kept going without slowing down and hit the car. Worst of all my car bounced back few feet then went forward and hit the car second time while I still kept the brake pedal down. Luckily no one get hurt. But the incident was recorded as an at-fault accident. The repair took more than 4 weeks and is very costly. Seeing all the news about Toyota recalls, I am sure my Prius has either the acceleration problem or braking problem or both. Unfortunately I have to drive the same car to work everyday with nervousness.

MARGI

February 2, 2010 at 11:15 pm

I have had Toyotas my entire life and at this point I now own 3. 1998 Toyota Corolla, 2001 Corolla and 2008 Camry that I just purchased 12/21/09. I was NOT advised about a recall. The sales man told me the day AFTER I bought my car that my floor mat for the drivers side was in the back floor board and he was not allowed to put it in the car but I could. I thought this was odd so I looked my car up[Show More]I have had Toyotas my entire life and at this point I now own 3. 1998 Toyota Corolla, 2001 Corolla and 2008 Camry that I just purchased 12/21/09. I was NOT advised about a recall. The sales man told me the day AFTER I bought my car that my floor mat for the drivers side was in the back floor board and he was not allowed to put it in the car but I could. I thought this was odd so I looked my car up on the internet- which i thought i had totally reasearched before buying and found the floor mat recall. I thought that was b.s. but now I'm scared to death to drive a car which i previously loved! Why were we new purchasers not informed? I think we need to have our loans paid for, give our cars back and be able to purchase a safe car which I thought i had done. Toyota has put my life and the lives of my family in danger. Very interested in class action b/c now my car is worth nothing.

Clint

February 2, 2010 at 5:17 pm

I believe that I was mis-lead when I bought my 2008 Toyota Trundra knowing that the dealership knew about this problem with the gas petal and did not inform me or care to fix the problem. They were only interested in making a sale and scamming the customers at Roger Motors in Lewiston, Idaho

joe

February 2, 2010 at 4:19 pm

I just had to replace the "control Module" on my 98 lexus. $700 to repair, accelerator would just stop working, then kick in suddenly. A little unsettling when you are going 70!! I'm sure not to good for the engine too!!

Charlie

February 2, 2010 at 3:16 pm

I read a lot of these comments an all I have to say is that half of you are a joke just sheep being lead to slaughter. If you listen to what the problem is the pedal is slow to return which would be it is closing the throttle so even if your pedal returned 50% an say it did get stuck your car would deaccelerate. Half of these stories are people who made mistakes driving or people looking for fr[Show More]I read a lot of these comments an all I have to say is that half of you are a joke just sheep being lead to slaughter. If you listen to what the problem is the pedal is slow to return which would be it is closing the throttle so even if your pedal returned 50% an say it did get stuck your car would deaccelerate. Half of these stories are people who made mistakes driving or people looking for free handouts. I would bet money half of the people stepped on the gas pedal instead of break like an idiot an heard about this recall an now have the placibo affect an have convinced themselves the recall is the reason it happen. The part in the Toyota is also in Nissan GM Honda Ford Mitubisi an many other cars but if you dont do your research you wouldnt know that. If you know someone who owns a pontiac vibe their vehicle is made in the SAME factory as the matrix but you dont see Vibe customers complaining because it wasent all over the news. Give me a break an stop looking for handouts.

Loretta

February 2, 2010 at 1:59 am

I purchased a used toyota 4 runner and 3 months later it reved up and took off on my husband who took it to Barrie Toyota and they knew abotut the problem but unless it sent problem codes they could not do anything. 3 months later i was stopped at a light 3 rd car back and it reved up and the brake could not hold it and and it took off and went under the car ahead of me. 17,000.00 damage to my car[Show More]I purchased a used toyota 4 runner and 3 months later it reved up and took off on my husband who took it to Barrie Toyota and they knew abotut the problem but unless it sent problem codes they could not do anything. 3 months later i was stopped at a light 3 rd car back and it reved up and the brake could not hold it and and it took off and went under the car ahead of me. 17,000.00 damage to my car and we flat bedded it back to Barrie from Orilia and they did something to it and it has not acted up since. what year was this 2005 yes they have know since then...... my insurance paid and i am still paying... I did not contact a lawyer as they said it was a random problem...

michelle

January 30, 2010 at 2:55 am

I had my accelerator stick on Monday 1/25/10 at about 7:45 in the morning on my way to work and called the dealership to get my car fixed. I was very frightened by the experience and was afraid for my life. The accelerator stuck for about 45 seconds and I threw it into neutral and put on the brakes. Luckily with the movement from my feet and the grace of God, it became unstuck and went back to [Show More]I had my accelerator stick on Monday 1/25/10 at about 7:45 in the morning on my way to work and called the dealership to get my car fixed. I was very frightened by the experience and was afraid for my life. The accelerator stuck for about 45 seconds and I threw it into neutral and put on the brakes. Luckily with the movement from my feet and the grace of God, it became unstuck and went back to normal. It was redlining the engine though to 7-8 RPMS while it was in neutral and may have caused damage to the engine. When I got to work, I immediately called Stadium Toyota and the operator said that it was most likely my mat and to call an 800 number about the mat recall. I started to do some research and found that last week there were a couple articles about the accelerator recall and became increasingly concerned for their lack of concern as well as not offering proper advice or solutions. Shortly after that I went to the Brandon Toyota dealership on Monday 1/25/10 at 12 Noon and was told that it was most likely my mat. He said that there was nothing he could do to help me. I have called the main Toyota line numerous times and sent them emails. I have also called the Stadium Toyota dealership numerous times and left multiple messages with no return calls. I went into Stadium Toyota yesterday 1/28/10 at 11 am and spoke with a service advisor and he said there was nothing they could do. I am trying to be very careful when I am accelerating and am ready to put the brakes on and in neutral if this occurs again. I feel very unsafe and I hate driving it, but I have no other vehicle and have to go to work. I drive about 20,000 miles a year and have 65,000 miles on it to date. I was caught in a flash flood in July 2009 and had to have the engine replaced due to water damage which I am finding my be contributing to the acceleration problem. I am very frustrated and scared to drive. I knew about the floor mat recall and they sent me a letter advising me to take out the mat back in the fall of 09. I have the pegs that hold the mat in place though and was assured that with the pegs in place and the mat attached, there would not be an issue with the mat still being in the car. The mat is still in the car. Please help.

charlotte

January 29, 2010 at 10:14 pm

I was given a 2010 Camry by Progressive, through Enterprise just last month and I got into an accident. I told them that I mustve just not been paying attention, and that is was a new car and I wasnt used to it and that I was going too fast. I rear ended a guy who is the person who told me about this recall. Neither Enterprise nor Progressive told me anything about this... Even though my stat[Show More]I was given a 2010 Camry by Progressive, through Enterprise just last month and I got into an accident. I told them that I mustve just not been paying attention, and that is was a new car and I wasnt used to it and that I was going too fast. I rear ended a guy who is the person who told me about this recall. Neither Enterprise nor Progressive told me anything about this... Even though my statement was myself at fault should I persue an investigation into this recall causing my accident?

Edi

January 29, 2010 at 9:42 pm

If Toyota knew about the potential danger of this problem before 2009, why did they continue selling these cars instead of halting sales as they have now done. Media exposure seems to be the factor behind their sudden "concern for their customers."

Jamie

January 29, 2010 at 6:04 pm

I owned a 2009 toyota camry se and I replaced it with the same exact model after I totalled my care one month after the purchase. I chalked my experience up as a at fault accident. I did not understand why my car did not stop but I was sure that my brakes or tires were not bad on a brand new vehicle. I bought a 2009 in Dec 2208. Total loss date was 1/29/09. I was driving on a street (two kid[Show More]I owned a 2009 toyota camry se and I replaced it with the same exact model after I totalled my care one month after the purchase. I chalked my experience up as a at fault accident. I did not understand why my car did not stop but I was sure that my brakes or tires were not bad on a brand new vehicle. I bought a 2009 in Dec 2208. Total loss date was 1/29/09. I was driving on a street (two kids in the back seat) and I saw the truck in front of me but when i pressed the break my car did not stop. I told the officer that I did not know why my car wouldn't stop. I think he thought that I was crazy. I couldn't believe the damage due to what appeard to be a fender bender. My front end was messed up terribly. We were all in seat belts THANK GOD and we were all shaken up. I think my accident may have been related to the acceleration concerns.

FED UP

January 29, 2010 at 5:35 pm

Honda has just issued a recall for defective window motors that in one case seriously burned an innocent child. Wake up america the chinese and the japanese hate us. How many defective products from these countries do we have to put up with, how many Americans have to suffer for there corporate greed. If you own a late model Toyota now is the time to dump it and buy AMERICAN, that Toyota will not [Show More]Honda has just issued a recall for defective window motors that in one case seriously burned an innocent child. Wake up america the chinese and the japanese hate us. How many defective products from these countries do we have to put up with, how many Americans have to suffer for there corporate greed. If you own a late model Toyota now is the time to dump it and buy AMERICAN, that Toyota will not be worth anything in 6 months
"*" indicates required fields