NHTSA Proposes Rulemaking To Prevent Fatal Tractor Trailer Underride Crashes
April 21, 2023
By: Stephanie Yanovich
Federal highway safety officials recently proposed a new rule, which may require tractor trailer and commercial trucks to be outfitted with side impact guards, as part of an ongoing effort to reduce the risk of serious injuries and fatalities caused by truck underride accidents.
The U.S. National Highway Traffic Safety Administration (NHTSA) issued an Advance Notice of Proposed Rulemaking on April 18, proposing an update to the Federal Motor Vehicle Safety Standards to require side impact guards on tractor trailers that would prevent passenger vehicles from being run over by the truck's trailer in a crash.
Tractor trailer underride accidents occur when a passenger vehicle collides with the side or rear of a commercial truck, causing the smaller car to slide underneath the truck's trailer due to the height difference.
While all truck accidents pose serious and life-threatening injuries, officials stated underride collisions cause on average 89 passenger vehicle fatalities and 409 serious car accident injuries annually.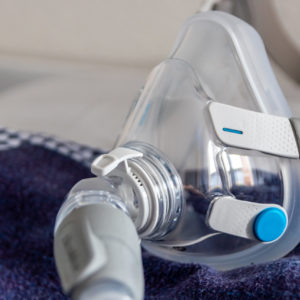 Did You Know?
Millions of Philips CPAP Machines Recalled
Philips DreamStation, CPAP and BiPAP machines sold in recent years may pose a risk of cancer, lung damage and other injuries.
Learn More
Side Impact Guards Prevent Fatal Truck Accidents
As part of the proposed rulemaking, officials warn the massive size and weight of tractor trailers cause catastrophic and fatal injuries to passengers in smaller vehicles.
The rulemaking proposal states that side underride guards have been proven to mitigate the severity of these tractor trailer crashes by absorbing energy and blocking passenger vehicles from being pulled underneath a tractor trailer during a crash.
Specifically, officials estimate that mandatory installation of side impact guards on all tractor trailer fleets in the U.S. would save 17 lives and prevent 69 catastrophic injuries every year.
While NHTSA data shows the implementation of side underride guards would reduce fatal injuries, it also indicates it would make the tractor trailers heavier, and would come with a cost to the trucking industry.
According to the side impact guard proposal, the overall weight of the average tractor trailer would increase by about 800 pounds, and annual maintenance upkeep per trailer would increase by about $3,000. That equates to an overall cost of about $1.2 billion for the U.S. trucking industry, should side underride guards become a requirement.
In anticipation of concerns from the trucking industry, NHTSA issued a press release stating a 16-member Advisory Committee has been assembled to provide recommendations on Underride Protection. The committee is comprised of individuals directly affected by tractor trailer underride crashes, which includes families of underride crash victims, representatives of truck safety organizations, motor vehicle engineers, and law enforcement officers.
Tractor Trailer Rear Impact Guards Required
The NHTSA tractor trailer side impact proposal follows a final rule on rear impact guards promulgated in July 2022. The rule now requires trailers and semi-trailers to have rear impact guards with sufficient strength and energy absorption to protect occupants of passenger vehicles across multiple crash scenarios.
Officials stated indicated rear guards were a necessity to protect passenger vehicles, citing that of the roughly 400 underride deaths each year, about 125 of them involve passenger compartment intrusion.
Passenger compartment intrusion (PCI) in an underride accident, is when a vehicle rear ends a tractor trailer, causing the cab of the vehicle to smash into the rear of the tractor trailer. The rear guards on trailers are intended to prevent the front of the vehicle from sliding under the trailer, preventing the windshield and cabin of a car from impacting the trailer head on.
"*" indicates required fields