Trampoline Injuries On The Rise Again, Researchers Warn
October 30, 2019
By: Russell Maas
As trampoline parks and jump houses opened in communities throughout the United States in recent years, new research indicates that there has also been an increase in the number of trampoline injuries that are sending individuals to emergency rooms.
In a study presented at the American Academy of Pediatrics (AAP) 2019 National Conference and Exhibition in New Orleans, Louisiana this week, researchers indicate that the rise in popularity of commercial trampoline parks may be the cause of a 4% increase in trampoline-related hospital visits over the past decade.
According to the study, "Rates of Pediatric Trampoline Fractures are Jumping: A National Report", researchers collected data from the National Electronic Injury Surveillance System (NEISS) to analyze the increasing prevalence of injuries from trampolines in children who have broken bones from 2008 through 2017.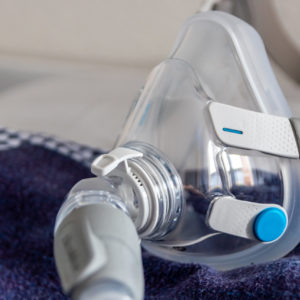 Did You Know?
Millions of Philips CPAP Machines Recalled
Philips DreamStation, CPAP and BiPAP machines sold in recent years may pose a risk of cancer, lung damage and other injuries.
Learn More
Researchers found the incidence of trampoline related injuries resulting in fractures requiring emergency room visits increased by an average of 3.85% across the U.S., with the majority of the injuries occurring at a commercial trampoline park or gym. Research showed that trampoline related fractures accounted for 3.59% of pediatric fractures in 2008, and by 2017, trampoline injuries caused 6.16% of all broken bones in children.
While previous research has supported the frequency of trampoline injuries that occur at home, researchers identified the severity of the injuries sustained at commercial trampoline parks were far greater, and often resulted in fractures or trauma.
Contrary to previous research, authors indicated for every year during the study, a child's trampoline related injury resulting in a bone fracture was more likely to occur at a commercial facility or gym, rather than a trampoline in the backyard of a home.
Commercial trampoline parks and gyms have become increasingly popular over the past decade, offering a unique outlet for children to exercise and hold birthday parties or other activities.
Lead author of the study, Dr. Nancy Hadley Miller, said the growing popularity of these type of trampoline entertainment facilities coincides with the increase in trampoline related fracture injuries occurring outside of the home. Miller further stated that due to the underlying business incentive, the risk of injury needs to be recognized and publicly shared.
Where most advocacy campaigns warning of the dangers involving trampolines have focused around injuries in the home, researchers are encouraging legislators and public health officials to reiterate these types of injuries involving trampolines may also happen at a commercial facility, and could have worse results.
Trampoline Injury Risks
Overall rates of trampoline related injuries have continued to skyrocket in recent years. A study published in 2016 indicated trampoline injuries rose from 600 in 2010 to nearly 7,000 by 2014, according to data from the National Electronic Injury Surveillance System.
Trampoline injuries can range from mild sprains to severe fractures and breaks, especially for younger children, due to their lack of coordination. The most common trampoline injuries are sprained ankles and fractures to the lower extremities from falls on the trampoline mat, frame or springs, according to the American Academy of Orthopedic Surgeons.
Other commonly reported trampoline problems involve injuries stemming from collisions when more than one person is jumping on the trampoline at a time, attempted stunts such as flips, and falls off of the trampoline onto the ground or into other hard surfaces. Consumer Product Safety Commission (CPSC) research has shown the majority of injury reports occur when two or more people are on the trampoline at the same time.
"*" indicates required fields