Transvaginal Mesh Reoperation Rates High for Prolapse, Incontinence: Study
February 23, 2016
By: Irvin Jackson
The findings of a new study raise further concerns about the use of transvaginal mesh for treatment of pelvic organ prolapse and stress urinary incontinence, finding that the controversial products provide few benefits and come with a high risk of reoperation and complications. 
A team of international researchers looked at clinical trials involving vaginal mesh use in thousands of women in recent years, and found there was very little benefit over native tissue repair for vaginal prolapse, and a high possibility that the women will need to be operated on again in the future. The findings were published in the Cochrane Database of Systematic Reviews on February 9.
Researchers looked at 37 randomized clinical trials involving 4,023 women, which compared the outcomes of transvaginal mesh surgery to procedures that repaired the native tissue in cases of vaginal prolapse, which can cause pelvic organ prolapse, stress urinary incontinence, and other bladder problems.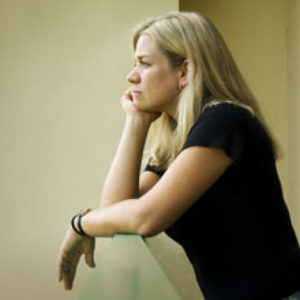 The findings indicate that 10% to 15% of women who underwent transvaginal mesh surgery were still affected by prolapse problems, compared to 19% who underwent native tissue repair.
"However, there are also problems associated with permanent transvaginal mesh," the study's authors noted. "If the reoperation rate for prolapse, urinary incontinence, or mesh exposure after native tissue repair is assumed to be 5%, the risk would be between 7% and 18% after permanent mesh repair."
The study found that 8% of women in the mesh group had to undergo vaginal mesh repair not because of a reoccurrence of prolapse problems, but because the mesh had actually eroded and become exposed in their vagina, one of the more commonly reported transvaginal mesh complications.
Researchers warn that despite the number of clinical trials through the years, they considered the evidence usually to be low to moderate in quality. They also warned that many of the mesh products involved in the studies were withdrawn from the market by 2011, and suggested that a new generation of lightweight transvaginal mesh products have not yet been properly studied.
The study is not the first to question the benefits of transvaginal mesh. The FDA did so as well nearly five years ago.
In July 2011, the FDA issued a warning after receiving at least 2,874 reports of problems with vaginal mesh products between January 2008 and December 2010.  After a review of all available data, the FDA concluded that there was no evidence that transvaginal mesh provides any additional benefits when compared to more traditional surgery for treatment of pelvic organ prolapse.
In early 2012, the FDA sent a letter to several manufacturers of these products, ordering that they conduct additional studies and trials to evaluate the safety of transvaginal mesh products, and establish whether they pose an unreasonable risk of injury for women.
Rather than following through with the safety studies, which many lawsuits allege should have been done before the products were ever introduced, many of the manufacturers have decided to stop selling the pelvic mesh products for transvaginal repair or pelvic organ prolapse and stress urinary incontinence.
Tens of thousands of women have since filed transvaginal mesh lawsuits against a half a dozen or more medical device manufacturers. Thousands of cases have been settled out of court, and a number of cases have resulted in multimillion dollar jury verdicts for women who suffered permanent and debilitating injuries.
Dakey

February 23, 2016 at 9:22 pm

Why cant these statements read correctly . 300 hundren women around the world have complications with vaginal mesh . Cochrane should go straight to hell .
"*" indicates required fields