Transvaginal Mesh Implant Risks Result in Health Canada Warning
May 15, 2014
By: Irvin Jackson
Amid mounting concerns worldwide about the risk of severe and debilitating complications from transvaginal mesh implants, Canadian health officials indicated this week that they are reviewing whether women in that country are being adequately warned about the risks associated the products.
Health Canada issued an information update on May 13, indicating that the agency continues to receive reports of problems experienced by women who received a transvaginal mesh implant for treatment of pelvic organ prolapse (POP) and stress urinary incontinence (SUI).
While the Canadian health regulators notes that many women have good outcomes, the "use of transvaginal mesh devices for POP and SUI repair has been associated with reports of acute or chronic pain, pain during sexual intercourse, mesh erosion and shrinkage, infection, urinary problems, organ and blood vessel perforation, nerve damage, bleeding, vaginal tightness and/or shortening, and recurrent POP and SUI."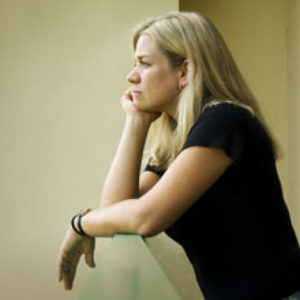 The agency warns that women need to be aware of the risks, and indicates that these complications sometimes require additional surgery, and even then, many women are left with long term problems from transvaginal mesh.
Health Canada states that it is reviewing the labeling on transvaginal mesh products to determine whether additional information should be provided. A number of recommendations have been made for women considering a transvaginal mesh implant, with the Canadian agnecy recommending that women:
Ask their surgeon about all POP and SUI treatment options, including both surgical and non-surgical treatments
Ask for, and then review, a copy of the mesh product's patient information
Discuss any questions or concerns with their health care professional
Contact their doctor if they have been implanted with a mesh and start to suffer complications.
Continue with routine follow-ups if they have had the mesh and suffered no complications to date.
Transvaginal Mesh Litigation
The warnings comes amid continuing concerns over similar problems reported in the United States, where more than 50,000 women are now pursuing transvaginal mesh lawsuits against the various manufacturers of these products.
All of the complaints involve similar allegations that vaginal mesh and bladder slings are defective and unreasonably dangerous, claiming that manufacturers knew or should have known about the health risks with transvaginal mesh.
In the federal court system, seven separate multidistrict litigations, or MDLs, have been established for cases filed against different manufacturers. All of the federal cases have been centralized before U.S. District Judge Joseph Goodwin in the Southern District of West Virginia for coordinated pretrial proceedings to reduce duplicative discovery, avoid conflicting rulings from different judges and to serve the convenience of the parties, witnesses and the courts..
According to the latest case list (PDF) released by the court on April 15, Judge Goodwin is currently presiding over more than 16,515 AMS mesh lawsuits, 14,679 Ethicon Gynecare mesh lawsuits, 9,776 Boston Scientific mesh lawsuits, 7,096 Bard Avaulta mesh lawsuits, 1,267 Coloplast mesh lawsuits, 173 Cook Medical mesh lawsuits and about 25 Neomedic Pelvic mesh lawsuits.
U.S. health regulators first issued a warning about transvaginal mesh risks in October 2008, indicating that hundreds of women had reported experiencing problems after surgery. 
In July 2011, the FDA reported that it had received thousands of adverse event reports and noted that it saw no benefit from transvaginal mesh when used to treat POP.
On April 29, the FDA announced that it plans to reclassify transvaginal mesh implants from class II moderate risk devices to class III high risk devices. This would mean that each transvaginal mesh product would have to undergo a strenuous safety and efficiency review before being allowed on the market. Health Canada says it already has such measures in place for mesh products sold there.
"*" indicates required fields