Trasyol Lawsuits
May 15, 2008
By: AboutLawsuits
A heart surgery injection known as Trasylol, which is given to control bleeding during heart bypass surgery, has been associated with a significantly increased risk of kidney failure, heart attacks, strokes and death, when compared with alternative drugs. As a result of the risks associated with the medication, it was removed from the market in the United States in November 2007.
STATUS OF TRASYLOL LITIGATION: Lawsuits are pending and potential cases are still being reviewed and filed by Trasylol lawyers.
>>SUBMIT A POTENTIAL TRASYLOL LAWSUIT FOR REVIEW BY AN ATTORNEY<<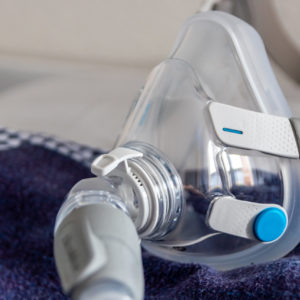 Did You Know?
Millions of Philips CPAP Machines Recalled
Philips DreamStation, CPAP and BiPAP machines sold in recent years may pose a risk of cancer, lung damage and other injuries.
Learn More
MANUFACTURER: Bayer AG
OVERVIEW: Trasylol, also known as an aprotonin injection, is an anti-bleeding drug which was approved by the FDA in 1993. It has been given to thousands of people before before cardiac bypass surgery to control bleeding and reduce the risk of a transfusion.
In 2006, concerns about Trasylol side effects began to surface after a large study linked the drug to an increased risk of serious injuries or death. Some experts have estimated that it may have caused as many as 1,000 deaths a month while it was on the market.
Trasylol lawsuits are currently being pursued by individuals who received the heart surgery injection and suffered any of the following injuries within two weeks of the injection:
Kidney Failure
Heart Attack
Stroke
Death
TRASYLOL RECALL: In November 2007, the FDA required Bayer to temporarily stop marketing Trasylol after a Canadian study was stopped because preliminary data found that the drug substantially increased the risk of death.
The study, known as the BART study (Blood Conservation Using Antifibrinolytics in Randomized Trial), involved over 2,300 individuals who were at a high risk for bleeding during cardiac bypass surgery or who had multiple health problems. Data found that those treated with Trasylol were 54% more likely to die than those treated with cheaper alternative anti-blood loss drugs.
In May 2008, a Trasylol recall was announced after the final analysis of data from the BART study was published in the New England Journal of Medicine. Bayer announced that they would be removing any remaining inventory of the heart surgery drug from the U.S. Market.
Have a potential heart surgery injection lawsuit reviewed by Trasylol lawyers
Trasylol lawyers are reviewing potential lawsuits throughout the United States on behalf of individuals who have suffered kidney failure, heart attacks, strokes or death after receiving an injection to control bleeding before heart surgery. Most people are unaware of the name of the injection they received, so it is often necessary for attorneys to obtain medical records to investigate and evaluate any potential cases.
First Trasylol Lawsuit Scheduled to Begin January 2010 Despite Discovery Delays - AboutLawsuits.com

March 19, 2009 at 3:05 pm

[...] the Court granted a joint motion to delay the discovery schedule for Trasylol lawsuits consolidated in an MDL in the U.S. District Court for the Southern District of Florida, the first [...]

Trasylol Class Action Lawsuit Filed in Canada After Another Study Confirms Increased Risk of Death : AboutLawsuits.com

December 4, 2008 at 7:01 pm

[...] class action lawsuit has been filed against Bayer involving their heart bypass surgery injection Trasylol in Canada. The lawsuit was filed the day after another study was released confirming that [...]

Dialysis Lawsuit Filed in Illinois Over Heart Surgery Injection Trasylol : AboutLawsuits.com

October 8, 2008 at 1:30 pm

[...] dialysis lawsuit was filed on September 25, 2008, in St. Clair County Circuit Court, Illinois. One of the plaintiffs [...]

Trasylol Recall: Risk of Kidney Failure and Death for Heart Surgery Injection — AboutLawsuits.com

May 15, 2008 at 4:56 am

[...] drug in November, Bayer AG has now indicated that they will be removing the remaining supply of Trasylol from all U.S. markets. The announcement comes after the release of a study Wednesday by the New [...]
"*" indicates required fields