Traumatic Brain Damage May Be Limited by Vacuum Treatment: Study
August 05, 2014
By: Martha Garcia
Amid widespread concerns surrounding the risk of concussions associated with sports injuries, researchers suggest that the effects of traumatic brain damage may be treated by vacuum pressure following a severe concussion. 
In a study published in the August issue of the medical journal Neurosurgery, researchers from Wake Forest University of Health Sciences in Winston-Salem, North Carolina, concluded that the controlled application of vacuum pressure helped to limit tissue damage following a traumatic brain injury (TBI).
The research used mechanical tissue resuscitation through vacuum pressure on swine subjects with severe concussions. Using varying methods of pressure, application time and delays, the researchers found that vacuum pressure over the injured area of the brain offered increased healing.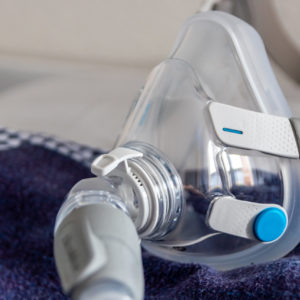 Did You Know?
Millions of Philips CPAP Machines Recalled
Philips DreamStation, CPAP and BiPAP machines sold in recent years may pose a risk of cancer, lung damage and other injuries.
Learn More
Researchers applied 50 to 100 millimeters of mercury (mmHg), using application times between three to five days and varied delayed application between no delay to up to six hours of delay.
Dr. Louis C. Argenta, lead author of the study, found applying 100 mmHg of negative pressure for three days offered significant reduction in the area of brain contusion and reduced the bleeding. This was compared to no pressure or 50 mmHg which offered no reduction in either.
Animals that received five days of vacuum application survived after suffering TBIs, but half of the animals which received treatment for only three days died.
Researchers found similar outcomes with delayed treatment. Half of the pigs which had delayed treatment for three hours also died, compared to no deaths in the animals which had no delays in treatment.
Brain MRIs revealed animals treated with the vacuum pressure had a more-normal appearance than those not treated. The results were later confirmed with an examination of brain tissue.
Researchers say the process has yet to be studied on humans but results are promising and may be useful in combination with other concussion treatments.
It is unclear exactly why the vacuum seems to help treat concussion. However researchers speculate it may increase the blood flow to the injured site while promoting oxygenation nutrient supply and aid in the removal of waste.
Concussion Concerns
Traumatic brain damage can be suffered by a severe blow to the head, which results in loss of consciousness, skull fracture, internal bleeding or a combination of the three.
In recent years, emergency room visits involving traumatic brain injuries (TBI) have increased nearly 30 percent. Researchers speculate this is likely stemming from increased media focus on the effects of concussions and head injuries, increasing awareness about the serious impact of head trauma.
TBIs have high rates of death and disability and often patients have limited treatment options.
A study published earlier this year concluded survivors of TBI may be three times more likely to face a premature death. Patients who survived six months after suffering a TBI were more likely to suffer an early death. Risk of death from suicide, injury and assault were also elevated in brain injury patients. Half of those patients died prematurely.
TBIs can also be difficult to diagnose at times when patients present with symptoms which may also account for other injuries. Another study published in the Clinical Journal of Sport Medicine reported patients with cognitive differences after a head injury are typically diagnosed with a concussion. Concussions often present with the same symptoms as injuries to the neck and or balance system, cervical/vestibular injuries.
The study found many patients diagnosed with concussion continued to experience symptoms after passing the treadmill test, which is often an indicator of full recovery from concussion.
Researchers found symptoms can be similar for both concussion and neck injuries, and can include headache, dizziness, blurred vision, poor concentration and memory deficits. They recommend patients who think they may have had a concussion but symptoms fail to diminish should be examine for neck and vestibular injuries.
"*" indicates required fields