Traumatic Brain Injury May Cause Alzheimer's After Single Event: Study
September 25, 2012
By: Martha Garcia
New information from a recent study suggests that even a single traumatic brain injury may significantly increase the risk of developing Alzheimer's disease.  
According to a study published this summer in The Journal of Neuroscience, one traumatic brain injury event involving either minor or severe trauma may result in a heightened predisposition for Alzheimer's disease.
The study, conducted by researchers at the Tufts University School of Medicine in Boston, specifically evaluated changes in the way the brain functions among people who have suffered traumatic brain injuries and those who suffer from Alzheimer's disease, which is a progressive brain disorder marked by the loss of memory and mental disfunction, often leading to the loss of intellectual and social skills.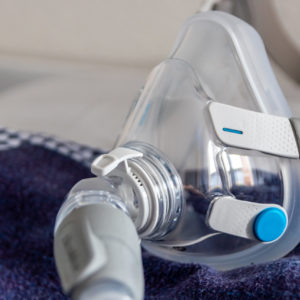 Did You Know?
Millions of Philips CPAP Machines Recalled
Philips DreamStation, CPAP and BiPAP machines sold in recent years may pose a risk of cancer, lung damage and other injuries.
Learn More
Alzheimer's-causing Enzymes Can Build Up After A Single Injury
Researchers found that a single traumatic event elevated the levels of an enzyme called BACE1. This enzyme causes higher elevations of amyloid-beta, a peptide which is known to be related to Alzheimer's after continued buildup. The study found that traumatic brain injury is one of the largest environmental risk factors of Alzheimer's disease.
A traumatic brain injury (TBI) can be the result of a blow to the head, a jolt or a mere bump on the head, many times leading to a concussion. These types of injuries are classified as head injuries that result in a disruption of the normal function of the brain.
Not all head injuries result in this disruption and are classified as traumatic brain injuries. A mild brain trauma causes a brief change in the disruption of the normal functioning of the brain, while a severe case will disrupt the functioning of the brain for long periods of time.
According to a prior study presented in July 2011 at the Alzheimer's Association international conference, researchers indicated that individuals who suffered at least one traumatic brain injury had a 15% chance of developing dementia, compared to a 7% risk among those who had not suffered any brain trauma.
In a similar study announced at the same conference, a study of 4,000 retired National Football League (NFL) players revealed that 35% over the age of 50 had developed cognitive problems that could be considered significant.
Falls and Auto Accidents Are Leading Causes of Traumatic Brain Injury
According to the U.S. Centers for Disease Control and Prevention (CDC), nearly 1.7 million people suffer from a traumatic brain injury every year and traumatic brain injuries contribute to 31 percent of all injury-related deaths in the United States.
While most media attention in recent years has focused on the risk of traumatic brain injury during football and other sports activities, some of the most frequent causes of head trauma include auto accidents, bike accidents and general falls.
About half of all traumatic brain injuries occur among children, and about 60 percent of all traumatic brain injuries that occur among adults are seen with elderly individuals 65 years or older.
Known side effects of traumatic brain injury can include loss of functional short or long term changes in thinking, language or emotions. The brain trauma can impair memory, reasoning, cause the loss of sensation of touch, taste or smell, disrupt communication, impair understanding and may even lead to depression, anxiety or even personality changes. In severe instances a TBI can also lead to epilepsy, Parkinson's disease and other brain disorders.
"*" indicates required fields