Trazodone No Better Than Other Atypical Antipsychotics For Treating Older Dementia Patients: Study
December 04, 2018
By: Martha Garcia
Giving dementia patients trazodone may be nearly as dangerous as giving them antipsychotic medications, and may carry just as few benefits, according to the findings of a new study. 
Elderly patients with dementia experienced the same amount of falls and bone fractures whether they were taking trazodone or other common atypical antipsychotics, such as Risperadal, according to a study published last week Canadian researchers in the medical journal CMAJ.
Trazodone is often prescribed for behavioral and psychological symptoms of dementia. Atypical antipsychotics like Risperdal and Seroquel are also prescribed for patients with dementia, despite warnings from the FDA that they do little to help and can increase the risk of death in elderly patients.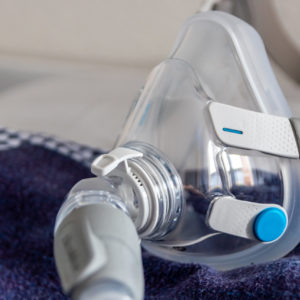 Did You Know?
Millions of Philips CPAP Machines Recalled
Philips DreamStation, CPAP and BiPAP machines sold in recent years may pose a risk of cancer, lung damage and other injuries.
Learn More
In this study, researchers analyzed data from adults with dementia living in long-term care who were older than 66 years of age. They used data from health administrative databases in Ontario, Canada, comparing new users of trazadone with new users of atypical antipsychotics between December 1, 2009, and December 31, 2015.
During that time, they found that more than 6,500 adults were given trazodone, compared to nearly 2,900 adults given an atypical antipsychotic. Roughly 95% of the study population were given a low dose of one of the medications.
Researchers concluded that adults taking trazodone and those taking atypical antipsychotics had similar rates of falls and similar rates of suffering major bone fractures that would lead to a hospital visit. However, trazodone was associated with a lower rate of mortality.
The number of patients experiencing falls or fractures while on either medication may be much higher, as the data only involved patients who sought treatment at the hospital. Less serious injuries were likely unreported, the researchers note. However, the limitation doesn't mean the findings would be different and one medication would present as safer than the other.
Researchers concluded there is no major difference in the amount of patients who experienced falls from each group.
Atypical antipsychotics have become controversial in recent years as reports of abuse by "chemical restraint" have become more prevalent. More than 200,000 nursing home residents are subjected to unnecessary antipsychotic medications every week.
The medications subdue the patients, causing them to behave more docile. The drugs are often administered by nursing homes as a form of discipline or punishment, which is deemed cruel and degrading.
This type of over-medication has become commonplace in nursing homes, but an AARP report also warned this is also quite common for adults who live at home. Roughly 13% of adults with dementia who live at home are taking antipsychotics.
While the drugs often cause patients to behave in a subdued manner, they also present serious risks. Antipsychotics and trazodone, are associated with increased heart attack, aspiration pneumonia, and even death.
In September 2014, the National Partnership to Improve Dementia Care announced that it has set a goal of reducing the use of antipsychotics in long-term care facilities. However, currently about 25% of elderly dementia patients in nursing homes throughout the U.S. are still treated with antipsychotics, even though they may not need the drugs.
"*" indicates required fields