Treanda Lawsuits
April 01, 2009
By: AboutLawsuits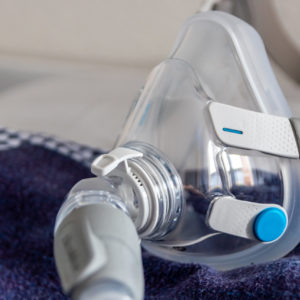 Did You Know?
Millions of Philips CPAP Machines Recalled
Philips DreamStation, CPAP and BiPAP machines sold in recent years may pose a risk of cancer, lung damage and other injuries.
Learn More
MANUFACTURER: Cephalon, Inc.
OVERVIEW: Treanda (bendamustine HCl) is a relatively new treatment for non-Hodgkin's lymphoma and chronic lymphocytic leukemia. The injection, which was first introduced in early 2008, slows the growth and spread of cancer cells.
TREANDA SIDE EFFECTS: In April 2009, Cephalon disclosed in a filing with the U.S. Securities and Exchange Commission that at least two users of their medication suffered from potential Treanda side effects that caused them to suffer severe cases of Stevens-Johnson Syndrome (SJS), which had progressed to the level of Toxic Epidermal Necrolysis (TEN). At least one of the patients died as a result of the injury.
Both of the post-marketing reports involved patients who were using the medication together with allopurinol, which is commonly used during chemotherapy to treat hyperucicemia (excess uric acid in blood plasma) and its complications, including chronic gout. Allipurinol is a drug that is known to potenitally cause Stevens-Johnson Syndrome side effects.
According to the SEC filing, Cephalon plans to update the warning label for their medication to indicate that side effects of Treanda have been associated with the development of the SJS and TEN when the medication is taken with allipurinol. Similar warnings were already contained on other medications used to treat non-Hodgkin's lymphoma or chronic lymphocytic leukemia, such as Revlimid.
STEVENS JOHNSON SYNDROME / TOXIC EPIDERMAL NECROLYSIS: Commonly known as SJS and TEN, Stevens Johnson Syndrome and Toxic Epidermal Necrolysis are one of the most disabling conditions that can be caused by an adverse reaction to a prescription medication. The skin conditions are associated with the development of severe rash and blisters that can occur throughout the body, but most commonly on the mouth, eyes, ear, nose or genital areas.
Treanda Stevens-Johnson Syndrome side effects could cause the skin to burn from the inside out, requiring treatment in a hospital's Intensive Care Unit or Burn Unit.
When skin lesions caused by SJS cover more than 30% of the body, the condition is referred to as Toxic Epidermal Necrolysis (TEN). This severe stage is associated with the top layer of skin detaching from the lower layers and could result in death.
Potential lawsuits are being evaluated by Treanda lawyers as a result of Cephalon, Inc.'s failure to properly warn about these debilitating and potentially life-threatening side effects.
Wanda

June 29, 2015 at 11:01 pm

My husband had treatment in Feb 2015 he passed away on end of April . He got very sick. He only had 1 treatment.

Debbie

June 4, 2015 at 7:58 pm

My mom had two treatments of Treanda and after the second one she decided she wanted no more of it with in 1 to 2 weeks she was severely burnt. She was put on hospice for the doctor said there was nothing more they could do for her buy April of 2014 she passed away. This all happened in November of 2013. Thank you Debbie

Debbie

May 30, 2015 at 1:11 pm

My mom had this drug in 2013 by december of 2013 she had a bad rash all over her body. the doc told us it was an allergic reaction. We took her to a skin specialist and he informed us that she had a chemical burn from the drug. It burned her insides. Her family doctor put her on hospice and by April 15, 2014 she passed away.
"*" indicates required fields