Effects of Triclosan May Hinder Fetus Development: Study
February 11, 2015
By: Martha Garcia
Exposure to triclosan, an antibacterial chemical commonly found in many consumer cleaning products, may interrupt fetal development, according to the findings of new research. 
In a study published on-line by the Journal of Clinical Endocrinology & Metabolism last week, researchers found that the broad spectrum antimicrobial agent triclosan may significantly slow the development of an unborn baby.
Triclosan is used in personal care and cleaning products, such as hand sanitizers, soaps, toothpastes, detergents, plastics and other therapeutics.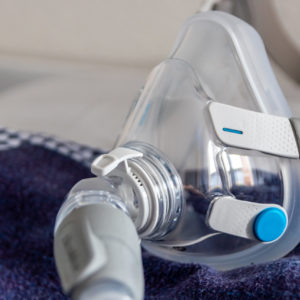 Did You Know?
Millions of Philips CPAP Machines Recalled
Philips DreamStation, CPAP and BiPAP machines sold in recent years may pose a risk of cancer, lung damage and other injuries.
Learn More
Researchers tested the effects of triclosan on embryonic stem cells taken from human placentas following an uncomplicated term pregnancy delivered by cesarean section. One group of stem cells served as the control, the others were treated with varying amounts of triclosan for 24 hours.
Researchers then measured amounts of 11-beta hydroxysteroid dehydrogenase type 2 (11β-HSD2), an enzyme responsible for inactivating cortisol, a glucocorticosteroid.
The placenta is responsible for making several steroid hormones and metabolizing enzymes during pregnancy. Cortisol is often expressed during pregnancy in high amounts because of stress, but high levels can cause serious side effects to the fetus.
The body counteracts this process by excreting 11β-HSD2 to deactivate cortisol, convert it to cortisone, an inactive form, and ensure normal fetal development.
Researchers found there were significant decreases of 11β-HSD2 after treatment of the stem cells with triclosan. The less 11β-HSD2, the higher amounts of glucocorticoid steroids in the body to affect the fetus.
The new study revealed triclosan greatly reduced the body's ability to convert cortisol to cortisone.
"Exposure to triclosan might impair the placental glucocorticoid barrier in pregnancy thereby exposing fetus to abnormally high levels of maternal glucocorticoids and jeopardizing development of the growing fetus," The study's authors warned.
Increased glucocorticoids in pregnant mice has been known to decrease body weight in the offspring. It can also program development of chronic disease, like hypertension, diabetes and obesity later in life, revealed the authors.
Triclosan Health Concerns
The study comes amid increased concerns regarding both the safety and effectiveness of Triclosan.
Triclosan is an antifungal and antibacterial chemical added to many U.S. cleaning products, some experts have stated that there is no evidence it provides any health benefit for consumers.
Many experts, including the American Medical Association, are concerned that the widespread and haphazard use of the antibacterial agent helps bacteria build resistances to modern drugs, which makes them harder to treat.
In April 2010, the FDA published a web page titled "Triclosan: What Consumers Should Know." On the webpage, the FDA says that while there are no known human health risks connected to triclosan, there have been a number of scientific studies that have raised concerns since the agency last reviewed the antibacterial chemical.
The FDA says that studies have shown that triclosan can alter hormone regulation in some animals. Other studies have supported the belief that it contributes to the evolution of bacteria that is antibiotic resistant.
Triclosan has been detected in maternal and umbilical blood in other studies, revealing the chemical may easily pass through the placental barrier, offering easier access to the fetus.
Research published in 2012 from the University of California, Davis, found triclosan also caused damage to muscles. Researchers found triclosan hindered muscle contractions and reduced muscle strength.
When tested on mice, they had a 25 percent reduction in heart function and 18 percent reduction of grip strength after only 20 minutes of triclosan exposure.
Another study, conducted at the University of California, San Diego, revealed triclosan may also pose a risk of liver disease and aid in the development of cancerous tumors.
Mice given a daily dose of triclosan had increased inflammation, scarring of the liver and cancerous tumors, which led to the development of advanced liver disease. Conditions, which the researchers say can also lead to the risk of developing liver cancer in humans.
"*" indicates required fields