Tristar Power Quick Pot Pressure Cooker Exploded, Leaving Parents "Screaming in Agony" in Front of Children: Lawsuit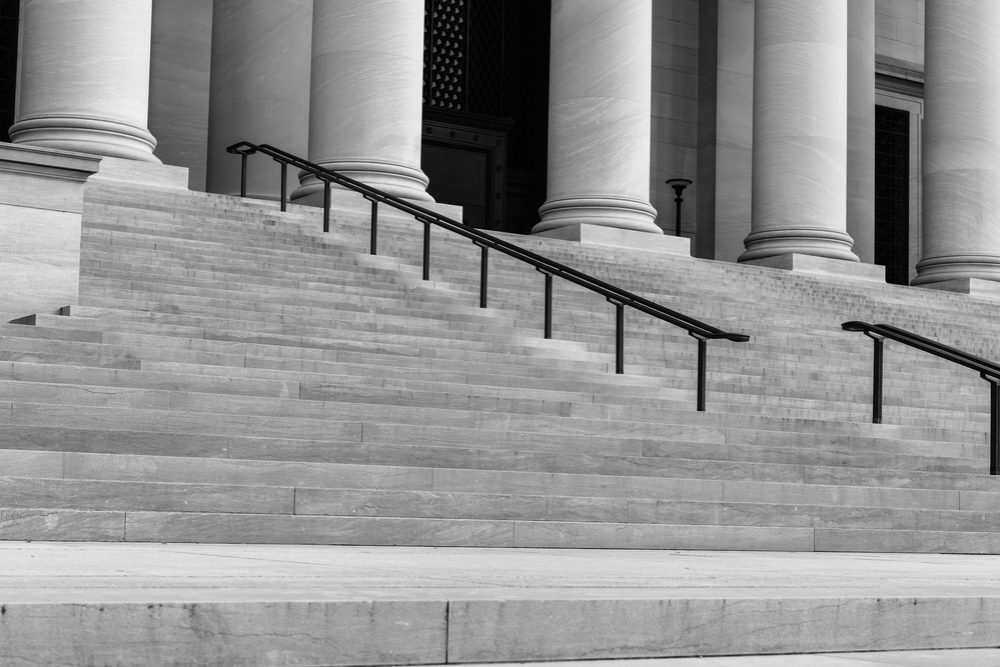 August 07, 2023
By: Irvin Jackson
A Georgia couple has filed a product liability lawsuit after their Tristar Power Quick Pot pressure cooker exploded when the lid was removed, spraying them both with boiling hot liquid, which left them screaming in pain and rushing to the hospital for emergency treatment.
The complaint (PDF) was brought by Andrew and Kaylle Jewell in the U.S. District Court for the Northern District of Georgia on July 31, presenting claims for strict liability, negligence, and breach of warranty against Tristar Products, Inc., for failing to include necessary safety features on it's Power Quick Pot Electric Pressure Cooker, which made the devices defective and unreasonably dangerous.
According to the lawsuit, the Jewells were using the Tristar pressure cooker early last month to make dinner for themselves and their three young children. When the spicy pork meal she was preparing was finished cooking, Kaylle Jewell released the pressure valve as instructions provided by the manufacturer directed.
Once the cooker no longer had steam coming from the release valve, she attempted to open the lid. However, the pressure cooker lid exploded forcefully off instead, spraying the couple with boiling hot contents in front of their children.
"Plaintiffs immediately ripped their clothes off in the kitchen and ran – screaming – to the shower in their home. Plaintiffs almost immediately realized that a shower would serve no effect," the couple's lawsuit states. "So, within about two minutes of the subject pressure cooker's explosion, Plaintiffs got into their car and drove immediately to the nearest hospital; Plaintiffs knew they could not wait for an ambulance. Plaintiffs were screaming in agony for the entire drive as they simultaneously tried to call someone to watch their children who were at home."
The lawsuit claims that the young children, sitting at the table waiting for dinner when the incident happened, were deeply traumatized when the pressure cooker exploded. All three are under the age of 10.
"They watched their parents screaming at the top of their lungs and running through the home," the lawsuit states. "All the while, Plaintiffs' children were sobbing as one of the children cried to Plaintiffs, 'Please don't die'."
In addition to the trauma experienced by their children, the Jewells themselves suffered severe, painful and permanently disfiguring burns on their bodies, the lawsuit claims.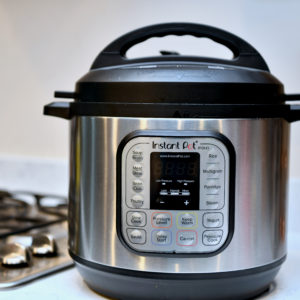 Pressure Cooker Explosion Lawsuits
The Jewells' complaint raises allegations similar to those presented in a growing number of pressure cooker lawsuits filed in recent months, each pointing to design problems with many modern electronic pressure cookers, including Tristar, Ninja Foodi, Instant Pot, Crock Pot and others, which were sold without available safety features that could prevent the lid from being removed while built up pressure remained inside the pot.
Modern electronic pressure cookers have become popular in recent decades, amid marketing that has promoted advanced features that were supposed to prevent pressure cooker explosions that have plagued older, stove-top designs. Products have been marketed under a number of brand names, through social media, websites and home shopping stations.
Most of the problems involve similar pressure cooker burn injuries which occurred after the lid exploded off while the contents were still pressurized, typically resulting in burns covering a large percentage of the user's body. However, other injuries linked to pressure cookers have included eye injuries, broken bones and other complications that resulted from electrocutions, spills or explosions.
As more of these electric pressure cookers have been introduced in recent years, the U.S. Consumer Product Safety Commission has issued several pressure cooker recalls over problems where lids were able to be opened while contents are under pressure, allowing hot contents to be expelled and causing a scald or burn injury to individuals in the immediate area.
"*" indicates required fields