Truck Driver Fatigue, Other Transportation Safety Problems on NTSB Agenda
January 19, 2016
By: Russell Maas
Government transportation officials have released a new list of safety improvements that will be targeted in 2016, focusing on the use of technology and better workforce regulations to prevent human-error-accidents that cause hundreds of thousands of injuries and deaths annually. 
The National Transportation Safety Board (NTSB) announced their 2016 Most Wanted List on January 13, detailing the most important safety issues that will be addressed this year, including fatigue related truck accidents, collision avoidance technology implementation, substance abuse regulations, railway improvements and various other high risk issues.
According to the press release, the agency will focus on implementing technology and tougher regulations that will save lives, prevent accidents, and lessen the number of preventable transportation related injuries.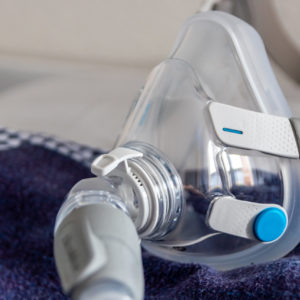 Did You Know?
Millions of Philips CPAP Machines Recalled
Philips DreamStation, CPAP and BiPAP machines sold in recent years may pose a risk of cancer, lung damage and other injuries.
Learn More
The NTSB's 2016 Most Wanted List was released as a guideline for the agency and its sub-agencies in highway, aviation, and railway transportation, to address the leading causes of death and injury in those fields by recommending regulation changes and encouraging the use of technology.
At the top of the agency's list is a push for the availability of collision avoidance technology in highway vehicles, completion of railway safety initiatives, and tighter regulations on commercial transportation companies to prevent fatigued drivers.
Also toward the top of the NTSB's list is the fight to prevent fatigued driving. A recent survey performed by AAA indicated more than 43% of participants reported falling asleep at the wheel at least once in their lifetime.
The National Highway Traffic Safety Administration's (NHTSA) Administrator, Mark Rosekind, announced at the "Asleep at the Wheel" forum in November that there are roughly 100,000 automobile collisions each year as a result of fatigues driving, resulting in an estimated 71,000 injuries and between 5,000 and 7,000 fatalities each year in the United States.
The NTSB is making it a priority to prevent drivers in the commercial transportation industry from working over the allowable drive hours, and is introducing a medical fitness recommendation.
In the press release, the agency announced that all interstate commercial vehicle carriers should be mandated to equip their trucks with electronic logging devices that collect data on driver hours of service. The devices would allow companies to accurately monitor their employee's drive times and reduce the occurrence of fatigue-related accidents.
Additional recommendations for commercial drivers include having the companies establish a fatigue risk management program to continually monitor driver success to reduce fatigue-related risks for personnel. The risk management programs would also incorporate other potential risks to drivers by evaluating the driver's responsibility during non-work hours, medical screenings, and education among various other risk factors.
The NTSB's recommendations for commercial truck drivers, and other forms of transportation professionals, is based on preventing fatigue-related accidents that through science-based regulations and comprehensive risk management programs along with calculating individual responsibility, could better asses driver safety risks.
Under the agency's 2016 Most Wanted List are mandates to incorporate Positive Train Control (PTC) that will prevent tank car spills, train collisions, and derailments. The agency is also stating they will begin speeding up the process of phasing out DOT-111 rail tank cars, which over the last several years have failed in preventing spills of the flammable liquids such as crude oil and ethanol that are transported in them.
Among the list are also recommendations to improve aviation control hazards, end substance impairment in driving, and look back over the design and implementation of occupant protection systems to ensure vehicle occupant safety.
"*" indicates required fields