Big Truck Safety Measures Proposed by NTSB
April 16, 2014
By: Irvin Jackson
Federal regulators have issued new recommendations designed to improve the safety of tractor-trailers and reduce the risk of serious truck accidents, including measures to address blind spots that may be responsible for hundreds of deaths each year.  
On April 3, the National Transportation Safety Board (NTSB) sent a letter (PDF) to the National Highway Traffic Safety Administration (NHTSA), containing a list of regulatory actions that could be taken to improve truck transportation safety on the nation's roads.
The recommendations not only address blind spots, but also underriding accidents, which occur when passenger cars get caught under trailers during an accident, as well as safety data collection.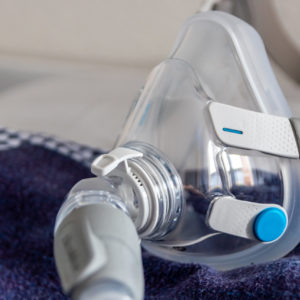 Did You Know?
Millions of Philips CPAP Machines Recalled
Philips DreamStation, CPAP and BiPAP machines sold in recent years may pose a risk of cancer, lung damage and other injuries.
Learn More
"Millions of large trucks travel our roadways every day, transporting goods and keeping the American economy moving," NTSB Chairman Deborah A.P. Hersman said in a press release. "But research shows that eliminating blind spots and underride events would reduce fatalities and injuries involving other road users."
According to the NTSB, collisions with the sides of tractor-trailers result in about 500 deaths annually. Many of those accidents involve side underride, which often occur because the driver does not see a smaller passenger vehicle in the truck's blind spot when changing lanes.
"Side underride collisions are an important safety problem because they defeat crumple zones and prevent air bag deployment, both vital safety advances in improving protection of passenger vehicle occupants during crashes," the letter states. "Furthermore, the occupant's safety cage can be compromised when underride allows the passenger vehicle to sustain impacts at the level of the windshield and other areas above the hood. This effect can result in deaths and severe injuries due to intrusion of vehicle components."
The letter to the NHTSA calls for blind spot mitigation, side underride protection systems, rear underride protection systems, and improvements in crash data for trailers.
Countermeasures to mitigate truck blind spots could range from enhanced mirror systems to advanced sensor systems that provide an audio warning to the truck's driver if there is a vehicle in the blind spot when the driver engages the turn signal. Cameras and monitors for the sides and rear could also help.
The letter calls for the NHTSA to look closely at side underride guards that can be added to tractor-trailer frames and could prevent passenger vehicles from going under the truck. Guards also may be effective in preventing rear underride, but there is a lack of safety data which the NTSB says needs to be addressed.
The recommendations came as a result of a 2013 NTSB study on single-unit trucks and other data. However, the NTSB can only make recommendations. Only the NHTSA has the regulatory authority to actually promulgate new federal traffic rules for motor vehicles.
"*" indicates required fields