Standardizing New Anti-Collision Technology Could Prevent Deadly Rear-End Truck Accidents: Study
September 30, 2020
By: Russell Maas
New research suggests a combination of two modern safety technologies could significantly reduce and mitigate the occurrence and impacts of rear-end truck accidents, which cause on average more than 4,000 fatalities annually.
The Insurance Institute for Highway Safety (IIHS) released a new study this month, analyzing how effective forward collision warning (FCW) and automatic emergency braking (AEB) could be in preventing large truck crashes; which often result in serious injuries and fatalities due to their size and weight.
Data involving Class 8 trucks, which includes tractor trailers, single-unit dump trucks and others weighing 33,000 pounds or more, were reviewed in the study. Detailed accounts of highway exposures and crash circumstances were pulled from Smart Drive Systems and were compared to the effects of front crash prevention technology.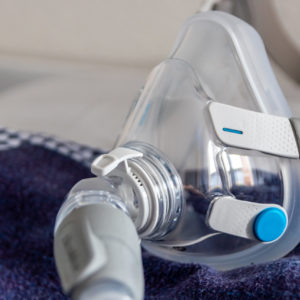 Did You Know?
Millions of Philips CPAP Machines Recalled
Philips DreamStation, CPAP and BiPAP machines sold in recent years may pose a risk of cancer, lung damage and other injuries.
Learn More
FCW was found to be associated with a 22% reduction in the rate of police-reportable crashes per vehicle miles driven, and a 44% reduction in rear-end accidents rates among large trucks. AEB was found to be associated with a 12% overall reduction in rate of police-reportable crashes per vehicle miles driven and a 41% decrease in rear-end crashes.
Researchers indicate automatic emergency braking systems intervened in 43% of rear-end crashes. Roughly two thirds of the interventions involved autobrake activations which reduced speed by over half between the time of intervention and impact.
Automatic emergency braking systems are designed to prevent collisions in which the driver does not react fast enough or does not apply sufficient braking power to avoid or mitigate a crash. The braking systems use multiple on-vehicle sensors such as radar, cameras, as well as lasers, to detect potential crash threats.
Forward collision warning systems are another advanced safety technology which monitors a vehicle's speed and the speed of the vehicle in front of it and the distance between the vehicles. If the host vehicle gets too close to another vehicle, the FCW system will warn the driver of an impending crash, allowing them to apply the brakes or maneuver away from the hazard.
Studies have found forward collision warning and automatic emergency braking systems are able to cut front-to-rear crashes by nearly half. In a previous IIHS study involving Acura, Fiat Chrysler, Honda, Mercedes-Benz, Subaru and Volvo vehicles, the combination for the two technologies reduce crashes of all kinds by 50%, and reduced crashes involving injuries by 56%.
Large truck accidents often result in serious injuries and fatalities due to their size and inability to stop quickly. A tractor-trailer can weigh upward of 80,000 pounds, which is 16 times the weight of the average passenger car, and take more than 300 feet to come to a complete stop when traveling at 60 mph.
Earlier this year investigators concluded an in-depth analysis of a 2018 fatal crash on Interstate 290 in Elmhurst, Illinois in which a commercial truck-tractor and semitrailer struck an automobile that had slowed due to traffic congestion. The rear-end collision caused a chain of collisions involving two other large trucks and three more cars, killing one person and injuring five more.
Shortly after the investigation concluded the NTSB released its annual "Most Wanted" roadway safety advancements, citing the fatal Illinois crash highlights the urgent need to implement collision avoidance systems in all new highway vehicles and reduce speed related crashes.
"*" indicates required fields