Multi-Car Accident Highlights Importance of 30% of NTSB "Most Wanted" Safety Improvements
July 09, 2020
By: Russell Maas
A seven-vehicle accident in Illinois provides compelling support for at least three out of the ten "most wanted" roadway safety advancements sought by the National Transportation Safety Board (NTSB).
Investigators recently conducted an in-depth analysis of the primary causes for a fatal crash on Interstate 290 in Elmhurst, Illinois in 2018, discovering the multi-car accident resulted from medical fitness issues, fatigue, and the lack of a collision avoidance systems. All three vehicle safety problems were identified as top priorities that need to be addressed on an NTSB report two years ago.
In a statement issued on June 30, NTSB officials indicate that the crash highlights the urgent need to implement safety recommendations associated with the agency's Most Wanted safety advancements list, suggesting this accident and others may have been avoided if the safety advancements were addressed earlier.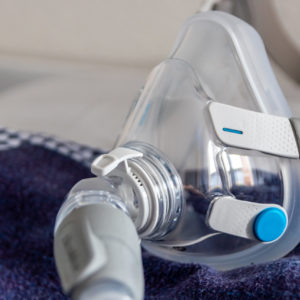 Did You Know?
Millions of Philips CPAP Machines Recalled
Philips DreamStation, CPAP and BiPAP machines sold in recent years may pose a risk of cancer, lung damage and other injuries.
Learn More
The Illinois multi-car crash occurred when a commercial truck-tractor and semitrailer struck an automobile that had slowed due to traffic congestion, causing a rear-end collision that initiated a chain of collisions involving two other large trucks and three more cars, killing one person and injuring five more.
According to the report, investigators determined the driver of the commercial truck failed to slow down due to fatigue caused by an untreated sleep disorder related to obstructive sleep apnea (OSA).
Sleep apnea causes breathing to stop and start, often multiple times, during sleep. It reduces the quality of sleep and increases daytime sleepiness. Many people with sleep apnea report impairments to reaction time, slowed mental processes, and thus impaired driving skills.
Past research has indicated that 10% of car crashes are attributable to sleep apnea and 9% are due to sleeping less than seven hours each night. A study published in 2016 indicated treating sleep apnea reduces the risk of an auto accident.
According to a study among truckers, those who were treated for sleep apnea were able to reduce their risk of an auto accident to the same level as other drivers without sleep apnea.
Further, the new report indicates the lack of a forward collision warning (FCW) system to alert the driver of an upcoming roadway hazard also contributed to the fatal event. Investigators indicate that if the vehicle had been equipped with a FCW system the accident could have been prevented.
FCW is an advanced safety technology which monitors a vehicle's speed and the speed of the vehicle in front of it and the distance between the vehicles. If the host vehicle gets too close to another vehicle, the FCW system will warn that driver of an impending crash, allowing them to apply the brakes or maneuver away from the hazard.
Studies have found forward collision warning and automatic emergency braking systems are able to cut front-to-rear crashes by nearly half. In a previous IIHS study involving Acura, Fiat Chrysler, Honda, Mercedes-Benz, Subaru and Volvo vehicles, the combination for the two technologies reduce crashes of all kinds by 50%, and reduced crashes involving injuries by 56%.
All three issues of fatigue, lack of FCW and untreated OSA were previously listed on the agency 2016 and 2019 Most Wanted Lists, which lays out the agency's agenda for the next two years, and how to best address issues related to all forms of transportation, including highway, aviation, rail and marine travel.
In 2019, the list indicated the U.S. Department of Transportation should focus on the following areas:
Eliminating distractions
Ending alcohol and other drug impairment
Ensuring the safe shipment of hazardous materials
Fully implementing positive train control
Implementing strategies to reduce speeding-related crashes
Improving the safety of aircraft flight operations
Increasing implementation of collision avoidance systems in all new highway vehicles
Reducing fatigue-related accidents
Requiring medical fitness screening and treatment of obstructive sleep apnea
Strengthening occupant protection
The list serves as a guideline for lawmakers, automobile manufacturers, and regulatory agencies. They would be the ones who would have to put the recommendations into practice through legislation, design changes, industry standards and new regulations.
"*" indicates required fields