Two Roundup Lawsuits Remanded to State Court by MDL Judge
November 20, 2019
By: Austin Kirk
The U.S. District Judge presiding over all Roundup lawsuits pending in the federal court system has decided to remand two cases back to the state courts where they were originally filed, for further proceedings and individual trial schedules.
Monsanto and it's parent company, Bayer, currently face more than 43,000 product liability lawsuits filed nationwide, each raising similar allegations that inadequate warnings were provided about the risk of cancer associated with exposure to Roundup and other glyphosate-based weedkillers.
Following decisive losses in the first cases to go before juries, where Monsanto was ordered to pay substantial damages to three individual plaintiffs diagnosed with non-Hodgkins lymphoma, the parties have been preparing several large "waves" of cases for trial in the federal court system, and a number of state court trials are expected to begin next year.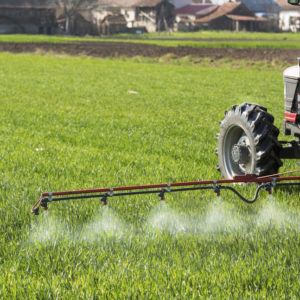 This week, U.S. District Judge Vince Chhabria agreed to remand claims filed by Keith Cichy, of Illinois, and Roland Trosclair, of Louisiana, back to their respective state courts, over the objections of Monsanto. While the manufacturer previously removed the cases, arguing that federal jurisdiction should apply, Judge Chhabria has determined that each of the claims were properly brought in the state court systems of Illinois and Louisiana, respectively.
In a pretrial order (PDF) issued on November 19, Judge Chhabria found that the case brought by Cichy should be sent back to the Circuit Court of Cook County, Illinois, since the complaint also includes claims for medical malpractice against three Illinois defendants.
While Monsanto attempted to argue that these parties were fraudulently joined, Judge Chhabria determined that the company failed to meet the heavy burden of establishing this exception to the traditional requirements of complete diversity between the parties, to require the claim to proceed in the federal court system.
In another order (PDF) issued the same day, regarding the claim filed by Trosclair, the Court pointed to the fact that one of the defendants named in the complaint is a Louisiana company, 3M Cattle.
Trosclair alleges that 3M Cattle provided him with a leaky backpack sprayer, which he claims resulted in his direct contact with Roundup while applying the weedkiller. Because the Louisiana company could be found negligent for injuries suffered by Trosclair, who is also a citizen of Louisiana, Judge Chhabria found that there was also an absence of complete diversity between the parties in this case
Roundup Litigation Status
Approximately 2,500 of the Roundup lawsuits filed against Monsanto are currently pending in the federal court system, where Judge Chhabria is presiding over the coordinated pretrial proceedings.
Following an $80 million jury award in the first federal claim to go to trial in March 2019, Judge Chhabria established a plan that will result in the remand of all cases originally filed in California and Nebraska federal courts early next year, followed by a second wave that will remand claims filed in Illinois and North Carolina districts. However, plaintiffs in all other cases are waiting for the opportunity to move their case toward a trial date.
A second federal bellwether trial is currently scheduled to begin before Judge Chhabria in February 2020. However, prior to the start of this trial, Judge Chhabria has ordered the parties to participate in a mediation process with prominent attorney Ken Feinberg, who has guided some of the largest settlements in high-profile litigation in recent years, including funds to pay claims related to the BP oil spill, Volkswagen emissions scandal, General Motors ignition switch recall, September 11th Victim Compensation fund and others.
If the parties fail to reach Roundup settlements that resolve large numbers of claims in the coming months, it is expected that a steady stream of cases will go before juries over the next year.
"*" indicates required fields