Recall of Tylenol, Benadryl, Sudafed, Sinutab Issued Over Sanitary Problems
January 17, 2011
By: Staff Writers
Johnson & Johnson has issued another recall involving Tylenol, Benadryl, Sudafed and Sinutab over-the-counter (OTC) drugs after finding that equipment at a McNeil Healthcare manufacturing plant where the drugs were made was not cleaned properly. 
The Johnson & Johnson OTC drug recall was announced by the FDA on January 14. The drugs were all manufactured at the Fort Washington, Pennsylvania, manufacturing plant before it was shut down by federal drug safety officials last year for quality control problems. Those problems led to a massive recall of 40 different liquid medications, including Motrin, Tylenol, Benadryl and Zyrtec; many of which were for children.
The latest drug recall affects a number of lots of Tylenol allergy, cold and sinus cool burst caplets, Tylenol arthritis pain geltabs, Tylenol 8-hour caplets, Benadryl allergy kapgels and caplets, Sudafed PE caplets, and Sinutab Sinus caplets. All of those drugs have been recalled following a review of production records at the Ft. Washington plant, which revealed that equipment cleaning procedures were inadequate or were not adequately documented.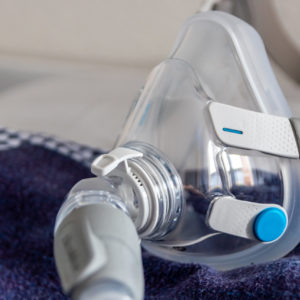 Did You Know?
Millions of Philips CPAP Machines Recalled
Philips DreamStation, CPAP and BiPAP machines sold in recent years may pose a risk of cancer, lung damage and other injuries.
Learn More
The recall is taking place at the wholesale level and the company claims that it is unlikely that the quality of the drugs was actually impacted. The drugs were all made at the plant prior to the shutdown.
In addition, Johnson & Johnson is also recalling some lots of Rolaids Multi-Symptom berry tablets in order to update the labeling so that it meets regulatory standards.
A full list of all of the recalled drugs and their lot numbers can be found attached to the McNeil Healthcare press release.
This latest round of recalls comes about a month after the FDA released Fort Washington inspection reports. Inspectors found a number of problems at the facility that included poor quality control measures, and inadequate and sometimes disjointed tracking and responses to consumer complaints.
It also comes just days after Oregon'a attorney general filed a lawsuit against Johnson & Johnson claiming that the company had conducted a 'phantom' Motrin recall in 2008 by hiring contractors to buy out the supply of drugs from every store, instead of announcing that there had been defective batches of the drug released to the public.
In addition, there have been at least two other Johnson & Johnson class action lawsuits filed against the company over a string of recalled drugs in 2010, accusing it of fraud and racketeering.
Debbie

July 1, 2013 at 4:06 pm

Is there any possible way that Sinutab will be reissued? I have spent a small fortune trying all the other sinus/allergy products. Sinutab was the only thing that helped with all of the symptoms. Relief has never been the found with the others.

Brenda

May 10, 2013 at 3:31 pm

i found benadryl allergy liui-gels on a Walgreens website in Northern Indiana. Sorry the childrens strips have sinse been discontinued.I searched the web with no luck. I don't do the shopping in the home that is up to my other half & he has been un-able to find the beadryl liq.gels locally. all due to shoddy workmanship in Penn. Shame on those lazy workers.

FLORENCE

September 3, 2012 at 6:21 pm

IS THERE ANYTHING AS GOOD AS SINUTABS ON THE MARKET NOW. EVERYTHONG I HAVE TRIED IS ABSOTELY NO COMPARASON PLEASE ADVISA

henry

August 25, 2011 at 3:41 am

i ADMIT THE FLORIDA PRISON SYSTEM PROVIDES GENERIC SUDAFED FOR SINUS PROBLEMS AND I THOUGHT IT WAS JUST THE STRESS OF BEING INCARCERATED THAT CAUSED MY MILD DEMENTIA AND MILD SEIZURES..BUT IF THIS IS THE CAUSE THEN THERE ARE MORE THAN THOUSANDS OF OTHERS THAT ARE IN REAL DANGER..AND YEAH, MOST DESERVE TO BE INCARCERATED BUT THERE ARE A FEW THAT ARE TRULY INNOCENT ANDF JUST WAS AT THER WRONG PLACE [Show More]i ADMIT THE FLORIDA PRISON SYSTEM PROVIDES GENERIC SUDAFED FOR SINUS PROBLEMS AND I THOUGHT IT WAS JUST THE STRESS OF BEING INCARCERATED THAT CAUSED MY MILD DEMENTIA AND MILD SEIZURES..BUT IF THIS IS THE CAUSE THEN THERE ARE MORE THAN THOUSANDS OF OTHERS THAT ARE IN REAL DANGER..AND YEAH, MOST DESERVE TO BE INCARCERATED BUT THERE ARE A FEW THAT ARE TRULY INNOCENT ANDF JUST WAS AT THER WRONG PLACE AT THE WRONG TIME OR A MISS CALCULATIONS FROM THE PENIAL CODE DURING THE MONTH CHANGING .

Carla

August 24, 2011 at 5:19 pm

Tim, My son had 3 seizures over a 12 hour period in march after taking a generic sudafed.

Tim

May 21, 2011 at 7:34 pm

My daugther had two first time seizures after taking this medication recently. Is this related?

Kim

March 4, 2011 at 3:34 pm

I too take Sinutab as it is the only medication that works for me. I questioned my doctors and pharmacy staff as to why I can't find it in local stores any more. I was told that people were buying it up and turning it into "meth". It's a long, complicated procedure to do this, but apparently there are some who will stop at nothing to make a buck! I just now found out about the recall, after al[Show More]I too take Sinutab as it is the only medication that works for me. I questioned my doctors and pharmacy staff as to why I can't find it in local stores any more. I was told that people were buying it up and turning it into "meth". It's a long, complicated procedure to do this, but apparently there are some who will stop at nothing to make a buck! I just now found out about the recall, after already consuming 4+ boxes (over time, of course). I went to order more online and received the message that it was unavailable from the manufacturer which prompted me to look into it further. Nice to find out now!

Jolene

February 24, 2011 at 3:32 pm

It would be nice to know why all of a sudden our favorite cold remedies and allergy medicines are gone! Can you at least have the store post signs stating why they are missing? My husband had a severe cold and we couldn't find his favorite Sudafed Severe cold remedy anywhere. Also, my granddaughter has a sever egg allergy so we all carry the Benedryl fast melts strips and tablets EVERYWHERE we go [Show More]It would be nice to know why all of a sudden our favorite cold remedies and allergy medicines are gone! Can you at least have the store post signs stating why they are missing? My husband had a severe cold and we couldn't find his favorite Sudafed Severe cold remedy anywhere. Also, my granddaughter has a sever egg allergy so we all carry the Benedryl fast melts strips and tablets EVERYWHERE we go just in case, now we are scared of what might happen when we can not replenish our stock. Help us by re-stocking the shelves in our stores as quickly as possible! We all just want to be notified in a better way than having store shelves empty. Thanks for your time.

raquel

February 1, 2011 at 4:08 am

Sinutab is the medicine that my husband is taking for his clogged nose. If you're saying that sinutab is a prohibited drug, why is it easily available over the counter up to now? Unlike the Avandamet medicine which I've been taking for quite a time, there was a notification from the drug store to the public that this medicine was already recalled and was ask to consult our doctors. May I know th[Show More]Sinutab is the medicine that my husband is taking for his clogged nose. If you're saying that sinutab is a prohibited drug, why is it easily available over the counter up to now? Unlike the Avandamet medicine which I've been taking for quite a time, there was a notification from the drug store to the public that this medicine was already recalled and was ask to consult our doctors. May I know the big bad effect of Sinutab to its users?

Toni

January 18, 2011 at 6:12 am

1/17/2011 Walked into the Vons grocery store today and found plenty of Benadryl , Sudafed, Excedrin (both Children's & Adult Strength) on the shelves. So does that mean that the recall only involved certain serial numbers and or Bar Codes? Because if I remember correctly all the brands mentioned here for recall were stocked???

Kathleen

January 17, 2011 at 6:50 pm

Don't you want to fix your title to say Benadryl? UPDATED - Thanks
"*" indicates required fields