Acetaminophen Pregnancy Risks Include Autism Spectrum Disorders: Study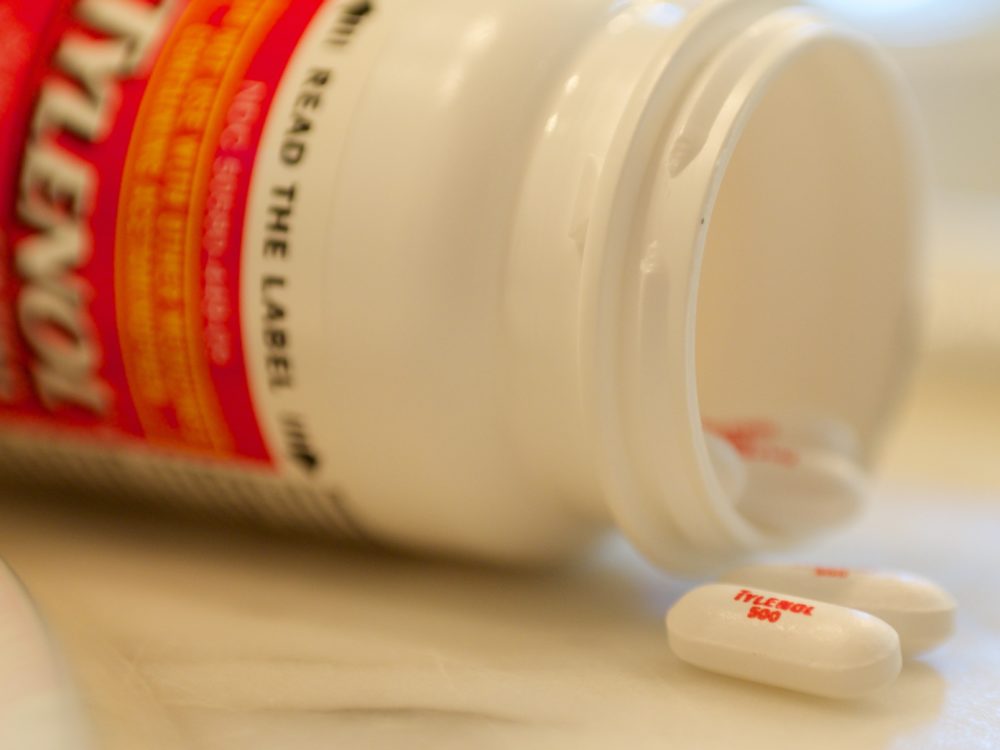 July 12, 2016
By: Irvin Jackson
Exposure to the side effects of acetaminophen in the womb could double the risk of hyperactivity and increase the risk of other neuropsychological and behavioral disorders, such as autism, according to the findings of new research. 
In a study published late last month in the International Journal of Epidemiology, Spanish researchers report that pregnant women who used acetaminophen, the active ingredient in Tylenol, had double the risk of giving birth to a child with hyperactivity and impulsivity symptoms.
Researchers reviewed data on 2,644 mother-child pairs in a birth cohort study during pregnancy, evaluating about 88% of the children when they were one year old, and about 80% when they turned five.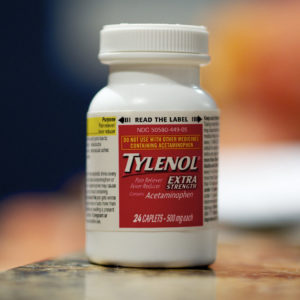 Ever-use of acetaminophen, meaning the mother at least used it once during pregnancy, was linked to a 41% increase in hyperactivity/impulsivity symptoms in children, and increased the risk of an autism diagnosis as well. In addition, frequent use of the painkiller increased the risk of hyperactivity and impulsivity to more than double, according to the findings.
"Paracetamol (the name for acetaminophen in Europe) could be harmful to neurodevelopment for several reasons," Co-author Dr. Jordi Julvez said in a press release. "First of all, it relieves pain by acting on cannabinoid receptors in the brain. Since these receptors normally help determine how neurons mature and connect with one another paracetemol could alter these important processes. It can also affect the development of the immune system, or be directly toxic to some fetuses that may not have the same capacity as an adult to metabolize this drug, or by creating oxidative stress."
In February, researchers from Norway published a study in the same journal warning that exposure to Tylenol during pregnancy and shortly after birth could result in an increased risk of asthma.
The researchers in the latest study noted that the autism risks were more pronounced in boys. Some speculated that the male brain may be more vulnerable to harmful exposures during development.
Although most concerns assume Tylenol is safe, acetaminophen products have been linked to a number of potential health risks. The pain killer has been identified as a leading cause for liver injury in the United States, causing an estimated 50,000 emergency room visits each year, including 25,000 hospitalizations and over 450 deaths annually. In addition, use of the medication has been linked to a risk of dangerous skin reactions, like Stephens-Johnson Syndrome.
In recent years, efforts have been ramped up to bring the risk of acetaminophen overdoses to the public's attention and to reduce the amount of liver injury cases linked to the popular analgesic, which is also found in other pain killers and a number of cold medications.
In 2011, Johnson & Johnson lowered the maximum recommended dosage on Tylenol and other acetaminophen-based products from 4,000 mg per day to 3,000 mg per day. However, the drug maker now faces a number of Tylenol liver failure lawsuits, which involve allegations that important safety information from the public for decades.
"*" indicates required fields