Unfixed Recall Problems Plague 1-In-6 Uber, Lyft Vehicles: Consumer Reports
May 23, 2019
By: Russell Maas
A new study suggests that many ride-sharing services operate vehicles on a daily basis with open safety issues and unaddressed recall repairs, ranging from seatbelt detachment defects to engine failures that may result in vehicle fires, posing serious safety risks for riders.
In a Consumer Reports (CR) study released this week, the watchdog group indicates that one out of every six vehicles registered to Uber and Lyft ride sharing services has one or more open safety recalls. This means that the vehicles were subject to a recall, but the owner never took them in to have the problem fixed.
Researchers from Consumer Reports evaluated safety records for approximately 94,000 vehicles registered with Uber and Lyft in New York City and Seattle, Washington to capture a snapshot of the quantity of open safety recalls on vehicles used in the ride-sharing industry.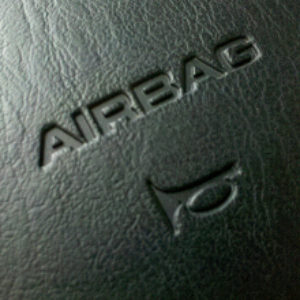 The results indicate one out of every six vehicles contained at least one open safety recall issued by the National Highway Traffic Safety Administration (NHTSA). The nature of the recalls varied, however, researchers noted there were many vehicles impacted by the deadly rupturing Takata air bag inflators, among others, including engine failures causing loss of vehicle control and passenger seatbelt detachments.
Researchers found the rate of unfixed recalls for vehicles registered to Uber and Lyft was about the same as the rate of unfixed recalls for vehicles driving on roadways each day.
Although no injuries related to the recalls were cited, Consumer Reports stated that Lyft and Uber have not taken the appropriate steps to ensure rider safety.
Currently, Uber and Lyft have guidelines indicating that vehicles used for their services may not be more than 10 to 15 years old depending on the areas they are located, while some areas require permits. However, neither company has any outright policy requiring an open safety recall on a vehicle to be repaired prior to use for the company.
Rather than requiring drivers to report and fix open recalls to work for the company, the ride-sharing services only take minor steps to ensure open recalls are addressed, putting the majority of the responsibility on the vehicle owner, Consumer Reports indicates.
Currently, only Uber proactively blocks vehicles with recalls that include a "Do Not Drive" notice from either the manufacturer or the NHTSA. Lyft reported to CR that lawmakers and regulators create the rules on vehicle safety, and by the drivers using their own personal vehicles, the drivers are representing that their vehicles meet those safety standards and legal requirements.
Whereas federal regulators have the ability to force a vehicle manufacturer to issue a safety recall, they do not have the direct oversight to order Uber and Lyft to stop using highway approved vehicles for their ride-hailing networks.
Centers for Auto Safety executive director, Jason Levine, stated the ride-sharing services have technology available to them to identify and eliminate vehicles with open recalls from operating in their fleet. Levine further accused the companies of refusing to use the very technology they are founded on to make trips safer for their drivers and customers.
"*" indicates required fields