Wage and Hour Class Action Lawsuits Filed by Uber Drivers
December 03, 2015
By: Irvin Jackson
At least five wage and hour lawsuits have been filed against the car request service Uber, alleging that the company has misclassified drivers as independent contractors, unfairly cheating them out of wages, tips and employee benefits. 
With similar allegations raised in each of the claims, and addition lawsuits against Uber expected in the coming months, a group of plaintiffs have filed a motion (PDF) with the U.S. Judicial Panel on Multidistrict Litigation, seeking to centralize the cases pending in the federal court system before one judge for coordinated pretrial proceedings.
Each of the complaints allege that that Uber incorrectly classifies its drivers as independent contractors, so that it may avoid paying them wages and benefits that would be mandatory for employees. Drivers are also improperly required to pay the company's expenses, according to the lawsuits, such as vehicle costs, repairs, gas and tolls.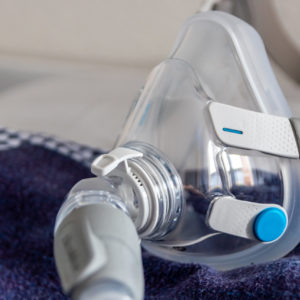 Did You Know?
Millions of Philips CPAP Machines Recalled
Philips DreamStation, CPAP and BiPAP machines sold in recent years may pose a risk of cancer, lung damage and other injuries.
Learn More
Some of the cases also claim that Uber fails to remit gratuities to drivers, indicating that the company tells customers that there is no need to tip because gratuities are included in the total cost of the car service, which drivers say is not true.
Given the related questions of fact and law raised in the Uber class action lawsuits, Plaintiffs are requesting that a federal multidistrict litigation (MDL) be established to eliminate duplicative discovery into common issues in the cases, avoid potentially contradictory rulings from different judges and to serve the convenience of witnesses, parties and the courts.
According to the transfer motion filed by plaintiffs Olasapo Ogunmokun and Manzoor Mumin, who are citizens of New York state, the most appropriate venue for the Uber litigation is the U.S. District Court for the Western District of Texas, before Judge Orlando L. Garcia.
Uber Technologies Inc. was founded in 2009, and has taken off in recent years, managing a mobile app for smartphones that allows individuals to link to a nearby driver, who then picks up the individual and takes them to their destinations. All fees are set by Uber and the payments are made through a credit card on file with the company, with drivers receiving a portion of the fares.
The company, originally founded as "UberCab," has run afoul of U.S. labor laws and laws in other countries that affect taxi cab services. However, the company maintains that it is not a cab service and does not pay similar fees or claim to fall under cab regulations.
The growing number of lawsuits by Uber employees comes amid an overall increase in wage and hourly labor litigation in the United States, according to a recent report by Seyfarth Shaw, LLC. The report looked at wage and hour lawsuits filed under the Fair Labor Standards Act (FLSA) so far this year, and determined that at least 8,781 wage cases have been filed; an increase of about eight percent from 2014.
The report noted that the number of such cases has been trending upwards during the past decade, with increases in the number of such claims occurring eight out of the last 10 years. In addition, the number of claims filed this year were more than the number filed in any two years before 2005 combined.
Geshia

June 11, 2021 at 8:47 pm

Uber has a promotion for returning drivers. Stating a guarantee amount of $1700 for 120 trips completed. I completed 138 and did not make $1700. I asked to be paid the difference as stated in the add but they won't pay me saying this doesn't apply to me. I asked how they say it's for new drivers. I said that not what the term of condition states which I have a screen shot of. This is not the firs[Show More]Uber has a promotion for returning drivers. Stating a guarantee amount of $1700 for 120 trips completed. I completed 138 and did not make $1700. I asked to be paid the difference as stated in the add but they won't pay me saying this doesn't apply to me. I asked how they say it's for new drivers. I said that not what the term of condition states which I have a screen shot of. This is not the first time I have a issue with Uber. They did not pay me for five trips and a promotion that I completed of 11 trips and supposed to be paid $30 extra . They said they were aware of issue and I would be paid in 3 days which I was not and it's going on 4 weeks now.

donald

September 15, 2017 at 3:19 pm

I've worked a many of hours off the clock at wal-mart and was never compensated
"*" indicates required fields