Ultra-Processed Food Consumption Could Increase Irritable Bowel Syndrome Risk: Study
July 27, 2021
By: Martha Garcia
The findings of new research indicates there may be a connection between an individual's risk of developing inflammatory bowel disease (IBD) and the amount of foods they consume that are highly processed, such as chips and sodas.
In a report published this month in the medical journal The BMJ, researchers from the McMaster University in Hamilton, Canada found that foods containing processed meats, sweeteners and food additives appear to increase the risk of Crohn's disease and ulcerative colitis, raising concerns about long term health effects of so-called "ultra-processed" foods.
The study involved a review of 21 low, middle and high income countries across seven geographical regions, including Europe, North America, South America, Africa, Middle East, south Asia, South East Asia, and China. Data was evaluated for more than 116,000 adults ages 35 to 70 years, with a baseline food questionnaire and at least one cycle of follow up every three years between 2003 and 2016.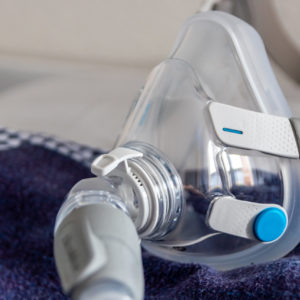 Did You Know?
Millions of Philips CPAP Machines Recalled
Philips DreamStation, CPAP and BiPAP machines sold in recent years may pose a risk of cancer, lung damage and other injuries.
Learn More
Ultra-processed food were defined by those including food additives, artificial flavorings and colors, and other chemical ingredients. These included processed meat, cold breakfast cereal, soft drinks, refined sweetened foods, salty snacks, jams, jellies, ice cream and others.
According to the findings, 467 participants developed IBD. Of those, 90 had Crohn's disease and 377 developed ulcerative colitis. The researchers determined higher intake of ultra-processed foods increased the risk of IBD by 82%.
The same findings found there was no increased risk of IBD linked to the intake of white meat, red meat, dairy, starch, fruit, vegetables or legumes.
IBD involves a group of diseases which lead to ongoing inflammation of some, or all, of the gastrointestinal tract. These conditions include Crohn's disease, which affects the lining of the digestive tract, and ulcerative colitis, which is chronic inflammation of the digestive tract.
More than 3 million people in the United States are affected by IBD. Many researchers call IBD a disease of "wealthy nations," due to its prevalence among societies that eat more convenient processed foods and refrain from growing and preparing foods as traditionally done in earlier times. However, more nations are beginning to eat more processed foods over time, the researchers noted.
Highly processed foods make up more than 60% of the caloric intake of the average American. Participants in North American, South America and Europe reported higher consumptions of ultra-processed food than those in other regions. The incidence of IBD was also greater in those regions.
Prior studies have linked consumption of processed food to increased risk of death. According to a previous study, eating ultra-processed foods like candy bars and chips, increase a person's risk of early death by more than 60%.
Researchers speculate processed food may disturb the microbiome in the gut and weaken the immune system, leading to inflammatory reactions, but say more researcher is needed to determine the actual cause of the reactions.
"Higher intake of ultra-processed food was positively associated with risk of IBD," the researchers concluded. "Further studies are needed to identify the contributory factors within ultra-processed foods."
"*" indicates required fields