Study Looks at Link Between Ultrasounds and Autism Spectrum Disorders
February 13, 2018
By: Martha Garcia
The strength of ultrasounds used during pregnancy may be linked to a potential risk of autism spectrum disorders, according to the findings of new research. 
In a study published this week in the medical journal JAMA Pediatrics, researchers with the Boston University School of Medicine examine the link between ultrasounds and autism, finding that overall the exams appear to be safe for unborn children. However, children exposed to high and deep levels of ultrasound in utero may be more likely to develop autism spectrum disorders than other children, even if those other children underwent more ultrasound scans.
Researchers studied 420 children: 107 with autism, 104 controls with developmental delays, and 209 controls with typical development. They focused on prenatal ultrasound frequency, timing, duration and strength.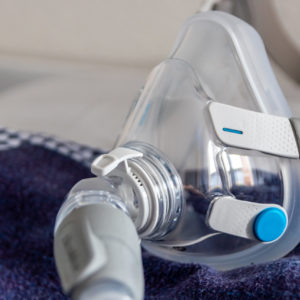 Did You Know?
Millions of Philips CPAP Machines Recalled
Philips DreamStation, CPAP and BiPAP machines sold in recent years may pose a risk of cancer, lung damage and other injuries.
Learn More
The study used medical records based on prenatal care and delivery at Boston Medical Center from July 1, 2006, through December 31, 2014. Only infants who were at least 37 weeks at birth were included in the study to rule out typical developmental delays from preterm births.
Researchers noted children with autism actually had fewer ultrasound scans in utero compared to the other children. Children in the autism group averaged 5.9 scans, children in the developmental delay group averaged 6.1 scans, and children from the control group average 6.3 scans.
This finding indicates the number or frequency of scans plays no role in the risk of developing autism.
Similarly, ultrasound duration also had no bearing on autism risk. Children with autism had shorter durations of exposure, averaging 290 seconds during their first trimester and 1,687 seconds during the second trimester.
Children with typical development averaged 406 seconds during their first trimester and 2,011 seconds during the second trimester.
However, researchers noted that children with autism had ultrasounds with higher strengths, or depths of penetration, than children in both the developmental delay group and typical development group.
The average depth of penetration for the autism group was 12.5 cm during the first trimester. Comparatively, the developmental delay group's average depth of penetration was 11.6 cm and the typical development group also had an average depth of penetration of 11.6 cm.
Both those groups had ultrasounds that were not as strong as the group with autism.
Researchers say certain factors can affect the depth of penetration during an ultrasound. Those factors include the size of the woman, and the amount of tissue or fat she may have on her belly between the transducer and the fetus.
Ultrasound uses high frequency sound and pushes it into tissue. The backscatter from the tissue offers data about the structure of tissue and movement of blood. However, it also transmits a certain amount of heat as well.
Authors of the study noted ultrasounds have been associated with "perturbations in fetal neuronal cortical migration." Animal studies have shown it can affect neuronal migration and change memory, learning, and sociability.
The new study indicates ultrasound is primarily safe during pregnancy, and the link to autism is far from conclusive, the researchers note. However, the use of ultrasound may have limitations.
While the study doesn't show a clear cause and effect between ultrasounds and the risk of autism, researchers warn the correlation deserves further study.
"*" indicates required fields