Ultrasound Gel Bacterial Contamination Outbreak in 2021 Led to 2 Deaths, 119 Infections: CDC
December 02, 2022
By: Martha Garcia
A bacterial outbreak linked to recalled ultrasound gel may have caused more than 100 illnesses last year, according to a report by federal disease experts, who are calling for improved healthcare practices to prevent future problems.
In August 2021, the U.S. Food and Drug Administration (FDA) announced an Eco-Med ultrasound gel recall, indicating bacterial contamination had caused at least 15 infections at that time. The recall affected numerous ultrasound gel products sold in the U.S., Canada and abroad.
On December 2, the U.S. Centers for Disease Control and Prevention (CDC) published findings of an investigation into the outbreak in its Morbidity and Mortality Weekly Report, indicating that Burkholderia stabilis bacteria was the source of the outbreak, which was ultimately linked to a total of 119 Burkholderia cepacia complex (BCC) infections across 10 states.
Burkholderia Cepacia Complex (BCC) Infections
BCC is a group of bacteria that can lead to infection among healthy people who are exposed, often through contaminated medical products.
Most of the patients infected with the bacteria had percutaneous procedures performed using the gel, where organs and tissue are accessed through needle punctures in the skin or exposure through the skin, like intravenous catheter insertion.
In July 2021, the Virginia Department of Health notified the CDC of an outbreak of eight BCC infections among hospitalized patients. Most patients had undergone ultrasound procedures and examinations of cultures of unopened ultrasound gel determined it was contaminated with BCC.
The recall was expanded in September 2021, to include products sold under more than 100 product names, including Chattanooga Conductor USA, Conductor Australia Liquasonic, and Medline brands distributed in the U.S., Canada, Honduras, and Asia.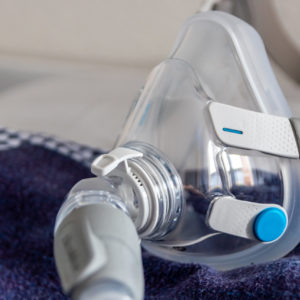 Did You Know?
Millions of Philips CPAP Machines Recalled
Philips DreamStation, CPAP and BiPAP machines sold in recent years may pose a risk of cancer, lung damage and other injuries.
Learn More
An investigation into the outbreak and recalled products determined use of non-sterile ultrasound gel was the source, allowing bacteria to enter the body and cause infection.
CDC investigators found the manufacturer's protocols allowed product contamination, failed to conduct appropriate finished product testing and failed to conduct testing of raw materials. Additionally, a lack of environmental controls allowed the bacteria to spread through products.
Human Error Contributed to Ultrasound Gel Outbreak
In this updated report, the CDC also warns that the use of the non-sterile gel by some healthcare personnel likely contributed to the spread of the outbreak. The investigators determined healthcare personnel who perform ultrasound procedures should be trained to apply single-use gel appropriately before invasive procedures to prevent patient infections.
"In this outbreak, BCC-contaminated ultrasound gel was likely introduced into sterile body sites during invasive procedures when needles were advanced through skin on which the contaminated gel had been applied before or during the procedure," CDC investigators concluded. "Such practices, including the routine use of ultrasonography and multiuse ultrasound gel to guide peripheral intravenous catheter placement, were reported as occurring in affected facilities across multiple jurisdictions. Only single-use, sterile ultrasound gel packets should be used for ultrasonography in anticipation of, preparation for, or during percutaneous procedures."
The report's findings warn similar BCC outbreaks have occurred with other nonsterile aqueous medical products, such as nasal sprays, mouthwashes, preoperative skin solutions and hand sanitizers. The CDC urged manufacturers of water-based medical products and devices to ensure they include pathogen prevention and identification as part of the quality control practices.
"*" indicates required fields