Unnecessary Heartburn Drug Use Decreases With Proper Training: Study
October 20, 2017
By: Irvin Jackson
The findings of a new study indicate that some healthcare professionals may be giving heartburn drugs to hospitalized patients when there is no real medical need, indicating that proper training can reduce these inappropriate prescriptions and prevent patients from being unnecessarily exposed to the side effects of Nexium, Prilosec, Prevacid and similar drugs. 
In a letter published in the medical journal JAMA Internal Medicine last week, researchers from the University of Chicago indicate that experts often recommend continuous infusions of drugs known as proton pump inhibitors (PPIs) for patients with upper gastrointestinal bleeding (UGIB) in some situations, such as before endoscopic identification of ulcers with high risk features. However, these PPI infusions are often continued for up to 72 hours, even among patients with no indications.
Researchers warn that this overuse can result in exposing patients to a number of PPI complications, such as increased C. Diff infection risks and kidney failure. It also tends to increase the length and cost of hospital stays.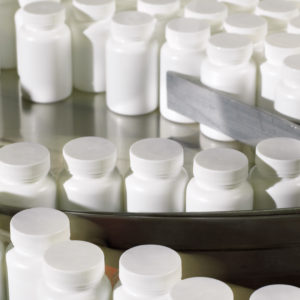 In July 2015, a an initiative was introduced at the University of Chicago to lower the unnecessary usage of drugs like Nexium and Prilosec. This initiative included the addition of a prompt in electronic medical records which required doctors to make a selection indicating why they were prescribing the heartburn drug infusions. It also had pharmacists track monthly usage of PPI infusions and provided additional education on their proper use to internal medicine residents and other healthcare professionals.
"The trainee-led intervention based on the Culture, Oversight, Systems Change, Training framework yielded a 35% decrease in inappropriate PPI infusions in patients with UGIB and a substantial cost savings in a 9-month period," the researchers determined. "Access to the systems change alone did not result in significant changes, highlighting the importance of including all aspects of the framework in the intervention."
Researchers noted that the daily cost of PPI infusions dropped from $378 per day to $100.87 per day, with conservative estimates indicating that the pharmacy saved at least $121,000 over a 9-month period.
Nexium, Prilosec Kidney Risks
This new study comes as a growing number of Nexium lawsuits, Prilosec lawsuits, Prevacid lawsuits, Protonix lawsuits and claims over other PPIs continue to be filed in courts nationwide, alleging that drug makers failed to adequately research the long-term risks associated with their heartburn drugs, or warn about the potentially life-threatening kidney injuries.
Since the drugs have been aggressively promoted without indication of any serious side effects, many users and doctors assume the medications are safe, and the medications are typically taken for long periods of time without any effort to reduce or stop the need for the medication. Experts have expressed concern that many users continue to take the drugs, even though there may be no real medical need any longer.
Serious questions have emerged about kidney risks associated with prescription and over-the-counter use of Nexium, Prilosec and other PPIs over the past three years, with studies and adverse event reports identifying a potential increase in the risk of acute kidney injury, acute interstitial nephritis, chronic kidney damage and kidney failure.
In December 2014, the FDA required new warnings for the first time about a form of kidney damage associated with proton pump inhibitors, known as acute interstitial nephritis (AIN), which involves a sudden inflammation of the kidneys, which can lead to more severe problems.
More recent studies have highlighted the potential link between Nexium and kidney problems, suggesting that the popular drugs make also cause users to experience acute kidney injury, chronic kidney disease and end-stage kidney failure, often resulting in the need for dialysis treatment or a kidney transplant.
Earlier this year, a study published in the medical journal JAMA Internal Medicine also found an increased risk of chronic kidney disease with the heartburn medications, indicating that users of Nexium, Prilosec and other PPI may be 50% more likely when compared to non-users.
These findings were supported by another study published in April 2016, in which researchers with the Department of Veterans Affairs found that users of Nexium, Prilosec or other PPIs may be 96% more likely to develop kidney failure and 28% more likely to develop chronic kidney disease after five years of use.
As heartburn drug injury lawyers continue to review and file cases, it is ultimately expected that thousands of kidney injury cases may be filed in the coming months and years.
Given similar questions of fact and law raised in the complaints, consolidated pretrial proceedings have been established in the federal court system, where all lawsuits are centralized before U.S. District Judge Claire C. Cecchi in the District of New Jersey to reduce duplicative discovery into common issues, avoid conflicting pretrial rulings and serve the convenience of the parties, witnesses and the courts.
"*" indicates required fields