Workers in Mining and Food-Service Industries Face Higher Risks of COPD, CDC Warns
December 09, 2022
By: Irvin Jackson
Roughly 10% of American workers died from chronic obstructive pulmonary disease (COPD) in 2020 because they were exposed to potentially toxic substances at the workplace, according to the findings of a new study.
According to findings published this week in the U.S. Center for Disease Control and Prevention's (CDC) Morbidity and Mortality Weekly Report, about one in four workers diagnosed with COPD never smoked, but may have developed the debilitating and deadly condition due to workplace exposures.
COPD is a progressive lung disease, marked by long-term respiratory symptoms and breathing limitations. Inflammation causes airflow from the lungs to become blocked. It is an umbrella term for several lung conditions like bronchitis and emphysema.
People with COPD often experience persistent cough, mucus, shortness of breath, and chest tightness. COPD accounts for most of the deaths from chronic lower respiratory disease in the US.
Workplace Exposures Linked to COPD
According to the CDC, COPD was the sixth leading cause of death in the United States in 2020. Tobacco smoking and workplace exposure are two of leading risk factors for developing the respiratory condition, CDC researchers say.
In this latest study, they analyzed death certificate data from 46 states and New York City, including more than 3 million deaths during 2020 among people over the age of 15.
The analysis found more than 316,000 people, roughly 10% overall, died of COPD which may be related to workplace exposures. The highest death rates for COPD were among workers in the mining industry and food preparation and serving occupations.
Other at-risk workers were employed in industries like construction, transportation, material moving, and healthcare support jobs. Workers in these jobs were frequently exposed to potentially toxic vapors, gas, dust, fumes, and secondhand smoke.
Roughly one-third of workers in those industries were tobacco cigarette users but were also frequently exposed to diesel exhaust and other byproducts of machinery, like silica dust, and wood particles. However, CDC researchers found one in four workers who developed COPD have never smoked.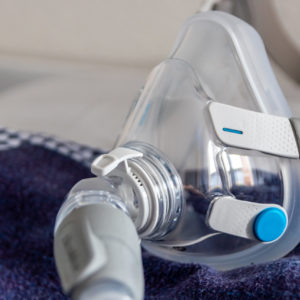 Did You Know?
Millions of Philips CPAP Machines Recalled
Philips DreamStation, CPAP and BiPAP machines sold in recent years may pose a risk of cancer, lung damage and other injuries.
Learn More
COPD has been linked to a number of chemicals used in the work place. A recent study found that exposure to cleaners increased the risk of COPD. Exposure to disinfectants like bleach and hydrogen peroxide, as frequently occurs in the healthcare industry and other service industries, was linked to a 25 to 38% increased risk for COPD.
CDC researchers called for interventions in the workplace to help reduce the risk to employees. They recommended a focus on the reduction or elimination of COPD-associated risk factors, engineering controls, and workplace smoke-free policies.
"Identification of hazards in the workplace could assist with early identification and implementation of public health programs (e.g., workplace smoke-free policies and cessation programs, elimination or substitution of exposures, removing workers from exposures, and engineering controls such as ventilation or enclosure of exposure-generating processes) that support comprehensive approaches to prevention through control of workplace hazards and promotion of healthy behaviors, early interventions, and better access to health care services," the researchers concluded.
"*" indicates required fields