Utah Hospital Infection Lawsuit Settles
November 12, 2008
By: AboutLawsuits
A Utah woman who lost three limbs and multiple organs as a result of a hospital infection after the 2005 birth of her daughter, has reached a settlement of her medical malpractice lawsuit against the hospital.
The hospital infection lawsuit was filed in 2006 by Lisa Speckman against LDS Hospital, University of Utah and Intermountain Health Care Health Plans.
Her complaint indicates that the hospital's negligence following her February 25, 2005 delivery resulted in the development of necrotizing fasciitis, which ultimately required the amputation of both legs, her right arm and the loss of her gall bladder, reproductive organs and most of her large intestines.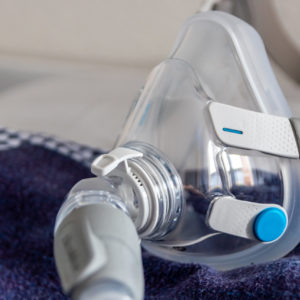 Did You Know?
Millions of Philips CPAP Machines Recalled
Philips DreamStation, CPAP and BiPAP machines sold in recent years may pose a risk of cancer, lung damage and other injuries.
Learn More
Necrotizing fasciitis, which is also referred to as fasciitis necroticans, is a rare infection that occurs in the deep lawyers of the skin and subcutaneous tissues. As a result of the infection's devastating effects, it is commonly known as a "flesh-eating" disease. In around 30% of those who develop it, the infection is fatal.
The malpractice lawsuit alleged that medical staff ignored the hospital infection symptoms Speckman experienced, and that tests were not ordered that could have led to a proper diagnosis and treatment.
According to a report in The Salt Lake Tribune, the settlement was reached in late September to resolve the case, but terms are confidential.
jeffrey

November 10, 2011 at 8:03 pm

it is a mystery to me , that i have read so many storys on line how people who have contracted infections in hospitals are able to sue the drs and the hospitals and reach a settlement. my wife was ina hospital because she broke her left ankle and after surgury she contracted an infection called osteomalitis and the drs ampputated her left foot 28 days later. and the hospital went to war with us an[Show More]it is a mystery to me , that i have read so many storys on line how people who have contracted infections in hospitals are able to sue the drs and the hospitals and reach a settlement. my wife was ina hospital because she broke her left ankle and after surgury she contracted an infection called osteomalitis and the drs ampputated her left foot 28 days later. and the hospital went to war with us and no attornys in our cty would take her case. the hospital said it was her own fault that her foot was cut off. they said that they did not have to tell whey the foot had to be cut off becqause of hippa laws and the state woud not allow us to sue.

Tina

April 8, 2010 at 5:43 pm

I am looking for an attorney in PA (in the Phila area) who is not intimidated to take on a Hospital and & E.R. Physician. On Sept 2,08, I was taken to the hospital with severe pain in my back, pain going down my left leg to my foot. After several husband a CT the ER Doc. was not sure if it was the correct diagnosis. The diagnosis was severe sepsis and Necrotizing fasciitis Of course there is[Show More]I am looking for an attorney in PA (in the Phila area) who is not intimidated to take on a Hospital and & E.R. Physician. On Sept 2,08, I was taken to the hospital with severe pain in my back, pain going down my left leg to my foot. After several husband a CT the ER Doc. was not sure if it was the correct diagnosis. The diagnosis was severe sepsis and Necrotizing fasciitis Of course there is a lot more to the story, and I can explain in greater detail, if you would like. I have spoken to two other lawyers, they have told me it was all judgment call. I can not let this lie on it just being a judgment call, I am now disable and deformed. My husband and children are suffering along with me, because I am not the wife and mother I once was. Please, please say you will try and help me. I have to use a wheelchair in certain circumstances, walk with a cane, I am in constant pain. I need help getting in & out of the shower, in & out of the car and trouble going up and down the stairs. Also, I have had to have all but three of my teeth removed, I am being told it is from all of the medication that I am currently on.

Infection Malpractice Lawsuit Against U.S. Government Results in $8.6 Million Verdict : AboutLawsuits.com

December 10, 2008 at 3:49 pm

[...] necrotizing fasciitis lawsuit was settled confidentially in September by a hospital in Salt Lake City after a woman lost three [...]

Hospital Infection Lawsuits are on the Rise : AboutLawsuits.com

December 2, 2008 at 3:35 pm

[...] another Utah malpractice lawsuit filed for a woman who lost three limbs and multiple organs from necrotizing fasciitis, the parties announced last month that a confidential settlement had been reached before [...]
"*" indicates required fields