Safe-T-Lite UV Wand, Used To Disinfect, May Cause Unsafe Radiation Exposure, FDA Warns
September 30, 2021
By: Russell Maas
Federal health officials indicate side effects of the Max-Lux Safe-T-Lite UV WAND may result in injuries to the eyes and skin, due to unsafe levels of UV-C radiation produced by the device, leading to warnings that consumers should stop using them.
The FDA issued a Max-Lux Safe-T-Lite UV WAND safety communication on September 29, indicating the wands emit levels of radiation more than 3,000 times stronger than recommended by experts.
The Max-Lux Safe-T-Lite UV WAND is a handheld UV-C germicidal sanitizing device that emits UV-C radiation. The wands are designed to be held two inches above a surface for about 30 to 60 seconds to disinfect and kill germs in homes, offices and other areas.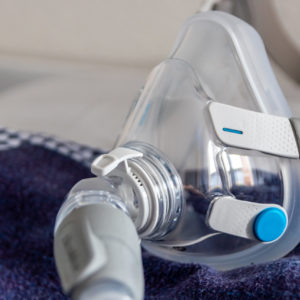 Did You Know?
Millions of Philips CPAP Machines Recalled
Philips DreamStation, CPAP and BiPAP machines sold in recent years may pose a risk of cancer, lung damage and other injuries.
Learn More
FDA officials warn the wands are associated with a heightened risk of injury due to their ability to emit levels of radiation more than 3,000 times stronger than what is recommended by the International Commission on Non-Ionizing Radiation Protection (ICNIRP).
According to the warning, those exposed to such unsafe, and high levels of UV-C radiation may experience eye and skin injuries including irritation, pain, blurred vision and sensitivity to light, resulting in the need for topical lubrication or antibiotics to prevent infection.
The FDA indicates the Max-Lux Safe-T-Lite UV WAND does not have adequate safety features that limit the levels of radiation emitted or mitigate the risk of injury to a user or person nearby.
Rather than using a UV-C wand to kill germs, the FDA recommends consumers use an alternative method such as general purpose cleaners or disinfectants.
FDA Calls Safe-T-Lite Wands Defective
On June 17, the FDA issued a Notification of Defect Letter informing the manufacturing company, Max-Lux Corporation, Ltd that the product "emits electronic product radiation unnecessary to the accomplishment of its primary purpose, which creates a risk of injury, including genetic injury."
The defect letter further instructed Max-Lux Corporation, Ltd to immediately provide a written response to the agency with how many units that have been distributed for sale in the U.S. and whether the company refutes the injury risk claims, will request an exemption, or if a voluntary recall will be conducted.
Throughout the COVID-19 pandemic, a lack of supply in hand sanitizer and disinfectant sprays significantly increased the use of alternative germ killing methods, such as handheld UV-C wands.
To date, germicidal lights using ultraviolet C (UVC) light intended to inactivate microbes such as bacteria, mold, fungi, and viruses, have not been approved by the FDA, nor are they recommended by the U.S. Centers for Disease Control and Prevention (CDC) as a means of killing viruses such as COVID-19.
In December 2020, a study was published in the medical journal Ocular Immunology and Inflammation, which found an increase in the number of patients being treated for photokeratitis, which is a condition that occurs when the cornea is overexposed to UV radiation.
Researchers warned the wavelengths of consumer-grade UV lights, such as germicidal lights, can have a much more severe effect and can have permanently damaging effects on the cornea and cause painful damage to the ocular surface.
The FDA indicates it will continue to monitor issue and keep the public informed if significant new information becomes available. All customers are being instructed to stop using the products and report any adverse events using the Accidental Radiation Occurrence Report.
"*" indicates required fields