Common Measles, Mumps and Rubella Vaccines Show No Links To Autism…Again: Study
March 28, 2019
By: Irvin Jackson
Yet another study appears to debunk claims that vaccines for measles, mumps and rubella (MMR) have any link to autism spectrum disorders.
Earlier this month, Danish researchers published a report in Annals of Internal Medicine, which found no link between MMR vaccines and autism.
The findings come amid increasing reports of measles cases worldwide, which is largely believed to be the result of anti-vaccination movements, which have resulted in many children going without protection against disorders that had been largely eradicated in the United States.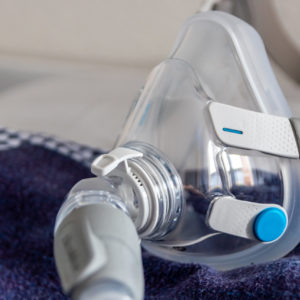 Did You Know?
Millions of Philips CPAP Machines Recalled
Philips DreamStation, CPAP and BiPAP machines sold in recent years may pose a risk of cancer, lung damage and other injuries.
Learn More
In this new study, researchers looked at data on nearly 660,000 children born in Denmark from 1999 through 2010, following up on them at 1 year of age and through August 31, 2013. They looked at information on MMR vaccines, autism diagnoses, and other autism risks.
According to the findings, there was no statistically difference in autism rates among those who received the vaccines and those who did not. In fact, those who received the vaccines had a slightly lower rate of autism risk. Even when looking at those at higher risk of autism due to other factors, there was no significant difference when they were given the MMR vaccine, the researchers note.
"The study strongly supports that MMR vaccination does not increase the risk for autism, does not trigger autism in susceptible children, and is not associated with clustering of autism cases after vaccination," researchers concluded. "It adds to previous studies through significant additional statistical power and by addressing hypotheses of susceptible subgroups and clustering of cases."
Prior studies have suggested both genetic and environmental factors may be linked with increased autism risk. In recent years, concerns over vaccines and a link to autism have gained a significant amount of media attention. As a result, more studies have been launched to focus on possible links between autism and other causes.
However, much of the concern regarding the association between autism and vaccines came from a now-discredited study published in 1998 by Dr. Andrew Wakefield, who has been accused of having falsified data to make it appear that there was a connection.
Wakefield was stripped of his medical license in 2010 and his study was retracted and deemed a fraud, however, concerns over a connection between autism and vaccines persist.
Measles Cases Up Worldwide
A report (PDF) this month by the World Health Organization (WHO) indicates that measles cases tripled worldwide in 2018 compared to 2017.
Measles is a highly contagious virus that lives in an infected person's nose and throat mucus. The infection can be spread by simply being near someone, due to its airborne ability to spread. Other common ways for the virus to spread are by individuals coughing or sneezing in the general direction of other or onto commonly touched areas.
Symptoms of the virus can take from 7 to 18 days to show before knowing you have the virus. Those symptoms can include high fever, runny nose, sneezing, sore throat, hacking cough, and in some cases the lymph nodes in the neck may swell. Other symptoms can include diarrhea and sore red eyes. As the previously mentioned symptoms start to dissipate, the second phase of symptoms consists of a red rash that covers the entire body including bumps inside the infected individual's mouth.
Measles had been nearly wiped out in the U.S., but health experts suggest that it is now making a comeback due to anti-vaccination fears and rhetoric.
"*" indicates required fields