Side Effects Of Chickenpox, Shingles Vaccine Linked To Eye Inflammations: Study
January 27, 2016
By: Russell Maas
A new study suggests that the chickenpox and shingles vaccines may be linked to an inflammatory eye condition reported in a small number of recipients, potentially causing serious and even permanent damage to vision. 
Researchers from the University Of Missouri School Of Medicine presented a new study, Varicella and Zoster Vaccine-associated Keratitis, at the 2015 meeting of the American Academy of Ophthalmologists in Las Vegas, claiming to have found a link between the varicella zoster virus vaccine for chickenpox and shingles to the potentially permanent eye condition, Keratitis.
The varicella zoster virus vaccine has been used for more than 20 years across the globe to prevent chickenpox and shingles outbreaks, and has been considered by the World Health Organization (WHO) as an essential medicine. However new evidence presented by lead researcher, Frederick W. Fraunfelder, MD, chair of the Department of Ophthalmology at the MU School of Medicine and director of the MU Health Care's Mason Eye Institute, claims to have identified at least 20 cases of Keratitis occurring in children and adults within a month of receiving the vaccination.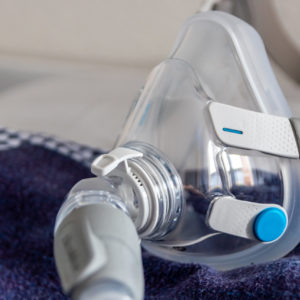 Did You Know?
Millions of Philips CPAP Machines Recalled
Philips DreamStation, CPAP and BiPAP machines sold in recent years may pose a risk of cancer, lung damage and other injuries.
Learn More
Keratitis is the term used in the medical field to define the inflammation of the cornea, which is the dome-shaped layer on the front of the eye. Keratitis is a curable condition if properly treated with prescription ointment for the eye and reduced exposure to light. If the condition is neglected and not treated in a timely manner, it can worsen, often leading to serious eye complications and permanent vision damage.
Symptoms of keratitis usually consist of eye pain, tearing and blurred vision that may be mild to severe depending on the cause and stage of the condition. Individuals will experience a strong sensitivity to light and the eye will become red, watery, and in some cases the cornea may appear gray.
Fraunfelder and his team of researchers are claiming that in a small portion of vaccine recipients who may have had prior vestibular complications could be susceptible to suffering from Keratitis. Fraunfelder stated at the meeting that after reviewing over 12 million reports in the National Registry of Drug-induced Ocular Side Effects registry, he and his team of researchers identified 20 cases of adults and children experiencing Keratitis symptoms leading to diagnosis within a month of receiving the varicella zoster vaccine. Adults were found to show symptoms of keratitis within 24 days of the vaccination and children were found to develop symptoms within 14 days.
The team used the WHO classification system for adverse drug reactions which concluded that there was a probable relationship between the vaccine and keratitis.
"By studying case reports from national and international registries, we found at least 20 cases of keratitis occurred in children and adults within a month of administration of the chickenpox and shingles vaccine," he said in a press release. "While this is a rare occurrence, it's important for physicians to know when giving the vaccine to individuals who have a history of the condition because it could be reactivated by the vaccine."
Fraunfelder announced at the meeting that the study was not conducted to deter people from receiving the vaccine, but to raise awareness that physicians should view patient's prior medical conditions for cornea complications and prior keratitis diagnosis before potentially giving them a vaccination that could potentially reactivate or result in keratitis. The study suggests that anyone with a past history of keratitis receiving the vaccine should be closely monitored to prevent cornea inflammation.
Although the study is still considered preliminary and has not been published for peer review, the researchers expect it will draw further expert opinions and research that may result in exams prior to receiving the varicella zoster vaccine.
"*" indicates required fields