Leadership Structure Established for Valsartan Attorneys Involved in Federal Litigation
May 10, 2019
By: Irvin Jackson
The U.S. District Judge presiding over all federal valsartan recall lawsuits has appointed a small group of plaintiffs' attorneys to serve in various leadership positions during coordinated pretrial proceedings in the recently established multidistrict litigation (MDL).
There are currently about 100 product liability lawsuits filed against various generic drug manufacturers and distributors, each raising similar claims that versions of the hypertension drug valsartan were distributed for years with cancer-causing impurities, including N-nitrosodimethylamine (NDMA) and N-Nitrosodiethylamine (NDEA), which appear to be a by-product of the generic drug manufacturing process.
However, as valsartan attorneys continue to review and file additional claims for individuals diagnosed with cancer in the coming months and years, it is widely expected that several thousands cases will be brought by individuals throughout the federal court system.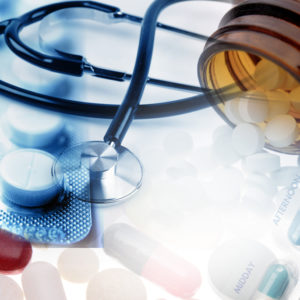 Most of the complaints involve allegations that users of the recalled valsartan drugs developed liver cancer, kidney cancer, colon cancer, stomach cancer and other digestive tract cancers, pursuing damages against Zhejiang Huahai Pharmaceutical Company of China, which manufactured much of the tainted pharmaceutical ingredients, as well as other defendants.
Given common questions of fact and law presented in lawsuits filed in various different U.S. District Courts nationwide, the U.S. Judicial Panel on Multidistrict Litigation (JPML) established coordinated pretrial proceedings in February 2019, which resulted in the transfer of cases pending throughout the federal court system to U.S. District Judge Robert B. Kugler in the District of New Jersey. The process is designed to reduce duplicative discovery, avoid conflicting pretrial schedules and serve the convenience of the parties, witnesses and the judicial system.
In a case management order (PDF) issued on May 6, Judge Kugler appointed four plaintiffs' attorneys to serve as Co-Lead Counsel, two attorneys as Plaintiffs' Liaison Counsel, 11 attorneys to a Plaintiffs' Executive Committee, 10 attorneys to a Plaintiffs' Economic Reimbursement committee, and 16 attorneys to a Plaintiffs' Personal Injury Committee. In addition, Judge Kugler appointed four attorneys to the Defendants' Executive Committee, and two to serve as Defendants' Liaison Counsel.
In complex medical device cases, where a large group of lawsuits present similar claims, it is common for the Court to appoint a group of lawyers to leadership roles to coordinate general discovery into common issues in the cases, argue motions before the court and take certain actions during the MDL proceedings that will benefit all plaintiffs. However, each individual plaintiff will still maintain their own attorney to handle case-specific issues and establish that their injuries were caused by the recalled valsartan medications.
As more individuals discover that they may have received contaminated valsartan pills, a growing number of lawsuits are likely to be filed by individuals nationwide.
Following coordinated discovery and any early "bellwether" trials held in the MDL, if the manufacturers fail to negotiate valsartan settlements or another resolution for the litigation, each individual case may ultimately be remanded back to the U.S. District Court where it was originally filed for a future trial date.
"*" indicates required fields