Valsartan Bladder Cancer Lawsuit Filed Over Generic Drug Manufacturing Problems
June 20, 2019
By: Irvin Jackson
Chemical impurities in recalled valsartan tablets caused a Massachusetts man to develop bladder cancer, according to a lawsuit filed against various manufacturers of the generic hypertension drug.
Jerold Lamhut filed the complaint (PDF) in the U.S. District Court for the District of New Jersey on June 14, indicating that he received contaminated valsartan pills for years, which contained known human carcinogens that were a byproduct of the drug manufacturing process.
The lawsuit names a number of different generic drug makers as defendants, including Zhejiang Huahai Pharmaceutical Co., Prinston Pharmaceutical, Inc., Solco Healthcare US, LLC, and Aurobindo Pharma. It also names Walmart and 100 unidentified individuals and companies.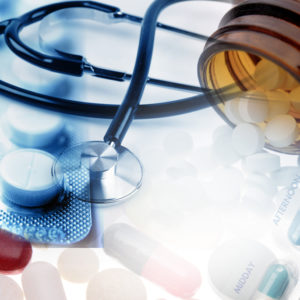 Lamhut indicates that he received various different generic valsartan pills between May 2015 and May 2018, which it has since been discovered were contaminated with Nitroso-dimethylamine (NDMA), N-Nitrosodiethylamine (NDEA), or other nitrosamine compounds that are known to increase the risk of cancer. In July 2016, he was diagnosed with bladder cancer, which he alleges was a result of the valsartan pills.
Since July 2018, a series of generic valsartan recalls have been issued by different manufacturers due to the presence of NDMA and NDEA, which has contaminated much of the U.S. supply of the hypertension drug distributed in recent years.
According to the lawsuit, the various generic drug makers knew or should have known for years that their manufacturing processes could result in the byproduct contaminants, but did nothing and failed to warn either consumers, the medical community, or drug regulators.
"According to the U.S. Environmental Protection Agency, even short-term exposure to NDEA can damage the liver in humans," the lawsuit states. "Animal studies also demonstrate that chronic ingestion of NDEA can cause liver tumors and other types of tumors as well, including in the kidneys."
The case joins a growing number of generic valsartan lawsuits filed in recent months by individuals who indicate they were left with a number of other types of cancer, including liver cancer, kidney cancer, gastric cancer, pancreatic cancer and other injuries following exposure to NDMA or NDEA.
In addition, a number of valsartan class action claims are pursuing damages for users of the medications who have not been diagnosed with cancer, but seek reimbursement for the cost of what were essentially worthless drugs, and funding for medical monitoring they may require for the rest of their lives due to their exposure to cancer-causing agents.
Geraldine

April 25, 2020 at 12:39 pm

I have bladder cancer took valsartan and recalled had bladder out kidney and now spread.

Richard

February 9, 2020 at 9:58 pm

I took Valsartan from 2016-2018 when it was recalled. I was diagnosed with bladder cancer five months after stopping the drug. I would like to look into if there is any legal action I can take them over this. Please contact me
"*" indicates required fields