Valsartan Cancer Scare May Continue Long After Recall
November 09, 2018
By: Irvin Jackson
Following recent valsartan recalls issued by a number of generic drug makers, over a carcinogenic impurity contained in certain versions of the hypertension drug distributed for years, many consumers face continuing health concerns that are likely to continue for years, including the need to diligently monitor for signs of liver cancer or other digestive tract cancers that may emerge in the future. 
Since July 2018, millions of generic valsartan pills have been recalled due to a risk that they may be contaminated with high levels of N-nitrosodimethylamine (NDMA), a known human carcinogen.
Reports suggest that pills containing the chemical impurity may have been distributed for years, leading some consumers to face a valsartan cancer scare that may continue for several years after the recalls.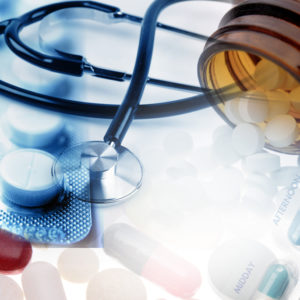 Liver cancer is one of the most common types of cancer linked to the valsartan NDMA impurity, and symptoms may not appear in the early stages of the disease. The first signs typically manifest as weight loss, appetite loss, upper abdominal pain, nausea and vomiting, jaundice and white, chalky stools. However, by that time the liver cancer has often advanced, and diagnosis may not come for several years.
Kidney cancer, which has also been linked to NDMA in valsartan, is another form of cancer that does not typically have readily apparent symptoms in the early stages. This means those who took the recalled valsartan products will likely require medical monitoring for some time, to detect possible cancers.
The first valsartan problems surfaced on July 5, after European regulators announced that batches of the active ingredient supplied by Zhejiang Huahai Pharmaceuticals in China, tested positive for N-nitrosodimethylamine (NDMA).
The FDA followed with its own recall announcement on July 13, indicating that the agency had launched an investigation to determine the scope of the contamination and the potential risk to consumers. Since that time, the recall has been expanded several times, impacting a variety of manufacturers of the generic drug.
In September, the FDA stopped all imports of drug ingredients and medicines made by Zhejiang Huahai Pharmaceuticals in China, which manufactured many of the ingredients that contained NDMA as a by-product of manufacturing problems.
While it is believed that contaminated valsartan products have been removed from pharmacies nationwide, users may face continuing concerns about the development of cancer for some time.
A number of valsartan class action lawsuits have been filed nationwide, which seek damages for future medical monitoring. In addition, individuals diagnosed with liver, kidney, pancreatic, bladder, stomach or other cancers are likely to pursue individual valsartan lawsuits, alleging that the NDMA should have been detected before the contaminated pills were ever distributed to consumers.
"*" indicates required fields