Valsartan Renal Cancer Lawsuit Alleges Recalled Drug Resulted in Diagnosis, Need For Kidney Removal
July 22, 2019
By: Irvin Jackson
Cancer-causing impurities in certain versions of generic valsartan caused renal cancer to develop in a Louisiana man, who indicates that he used the contaminated blood pressure drug for years before his diagnosis, and required surgery to remove his kidney only a few weeks before receiving a valsartan recall letter.
The complaint (PDF) was filed by David Kelley in the U.S. District Court for the District of New Jersey on July 12, presenting claims against various makers of generic valsartan pills that were contaminated during the manufacturing process, including Zhejiang Huahai Pharmaceutical Co., Prinston Pharmaceutical, Inc., Solco Healthcare U.S., Teva Pharmaceuticals and Actavis Pharma.
Kelley indicates that he started using valsartan products sold by the defendants in 2013, for the treatment of high blood pressure. In May 2018, he was diagnosed with renal cell carcinoma of the right kidney and underwent surgery to remove the organ on June 22, 2018. Subsequently on about July 20, 2018, Kelley indcates that he received a letter notifying him that the pills he had been taking since December 2016 were recalled, due to cancer-causing impurities.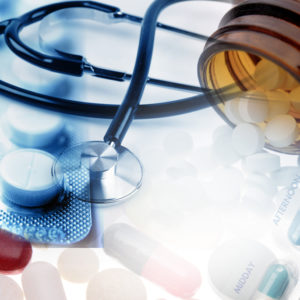 "Upon information and belief, Plaintiff states that the presence of NDMA and NDEA in the valsartan-containing drugs is due to a manufacturing change that took place on or around November 2011," according to the complaint, which indicates that the changes made the drug ingested by Kelley a new, unapproved valsartan medication, which failed to contain adequate warnings about the risk of cancer.
"Plaintiff would not have consented to taking valsartan, had Plaintiff known of or been fully and adequately informed by Defendants of the true increased risks and serious dangers of taking the drug, which was rendered unreasonably dangerous by the presence of NDMA and/or NDEA," Kelly indicates in the lawsuit.
The case joins a growing number of valsartan cancer lawsuits filed in recent months by individuals who indicate they were left with a number of other types of cancer, including colorectal cancer, liver cancer, kidney cancer, gastric cancer, pancreatic cancer and other injuries following exposure to NDMA,NMBA or NDEA.
In addition, a number of valsartan class action claims are pursuing damages for users of the medications who have not been diagnosed with cancer, but seek reimbursement for the cost of what were essentially worthless drugs, and funding for medical monitoring they may require for the rest of their lives due to their exposure to cancer-causing agents.
Tina

July 12, 2020 at 5:58 am

I've been taking Valsartan-HCTZ for years. I was diagnosed with Renal Cell Carcinoma (kidney cancer) in October 2016 after undergoing a total Radical Nephrectomy of my left kidney.

Rena

December 4, 2019 at 7:32 pm

I took this medication for years, today I was told I have a spot on my rt kidney that we'll need to be removed. I don't know if it's cancerous but my Dr wants it to be tested..
"*" indicates required fields