Valsartan Manufacturing Problems Lead to Lawsuits, Ban on Imports from Chinese Pharma Company
October 08, 2018
By: Irvin Jackson
The Chinese drug manufacturer linked to recent problems with contaminated valsartan indicates that it will discuss its future with investors today, following a recent FDA ban on all products manufactured by the pharmaceutical company and an increasing number of valsartan recall lawsuits alleging that individuals developed cancer after using the blood pressure drug.
Late last month, the FDA stopped all imports of drug ingredients and medicines made by Zhejiang Huahai Pharmaceuticals in China. The decision came following an inspection report (PDF) that outlined manufacturing problems at the company's facility in late August.
The report indicates the company failed to properly validate production processes, and cleaning procedures, and failed to properly evaluate changes in the manufacturing of active pharmaceutical ingredients. European regulators came to a similar conclusion, saying that the company failed to meet good manufacturing practices and de-authorized the company's factory in Linhai, China, the same one the FDA inspected, from making generic valsartan.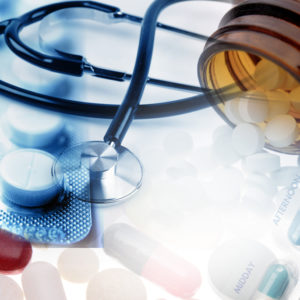 On Sunday, the company said the decisions will impact its export sales, and indicated that a growing number of product liability lawsuits are being filed in U.S. courts over the valsartan manufacturing problems that resulted in pills containing an impurity that is known to increase the risk of cancer. The pharmaceutical company indicates that it could also face further actions by European regulators.
The first valsartan recalls were announced in Europe on July 5, after batches of the active ingredient supplied by Zhejiang Huahai Pharmaceuticals in China, tested positive for NDMA, which may increase the risk of several different types of cancer among humans. That initial recall affected about 2,300 batches of valsartan and valsartan HCTZ shipped throughout Europe and Canada. The same manufacturer made the recalled Torrent Pharmaceutical pills.
The FDA followed with its own recall announcement on July 13, indicating that the agency had launched an investigation to determine the scope of the contamination and the potential risk to consumers.
The FDA has assigned a group of pharmacists and nurses to answer consumer's questions about the recalls. Since the first recalls, the agency indicates it has received more than 6,000 inquiries from patients, doctors, nurses, pharmacists and academics. Inquiries can be made by calling 855-543-3784 or by sending an email to druginfo@fda.hhs.gov.
There are a growing number of individual and class action lawsuits being investigated by valsartan lawyers, including claims for kidney cancer, liver cancer and other digestive tract cancers.
"*" indicates required fields