Valsartan Problems Lead Regulators to Look for NDMA, Other Cancer-Causing Impurities, In Other Drugs
September 27, 2018
By: Irvin Jackson
In the wake of a several massive valsartan recalls in recent weeks, European regulators say they are now concerned that cancer-causing impurities may be present in similar hypertension drugs as well, including the generic versions of Benicar, Avapro, Cozaar and Atacand. 
On September 21, the European Medicines Agency (EMA) announced that it was extending its review of impurities in valsartan to the other drugs, following the detection of very low levels of N-nitrosodiethylamine (NDEA) in generic Cozaar (losartan) manufactured by Hetero Labs in India.
All of the medications belong to a class of hypertension medications known as angiotensin receptor blockers (ARBs). The active ingredients in these drugs include valsartan, candesartan, irbesartan, losartan and olmesartan.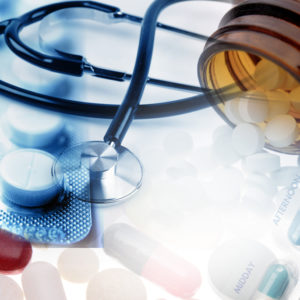 "Like valsartan, these active substances have a specific ring structure (tetrazole) whose synthesis could potentially lead to the formation of impurities such as NDEA," the EMA press release states. "Other medicines of the class which do not have this ring are not included in the review."
It was the detection of a similar compound, N-nitrosodimethylamine (NDMA), which led to the first valsartan recalls announced in Europe on July 5.
The FDA followed with its own recall announcement on July 13, indicating that the agency had launched an investigation to determine the scope of the contamination and the potential risk to consumers.
Both NDMA and NDEA are considered probable human carcinogens and are impurities that result from the manufacturing process.
The EMA says the extension of the review is precautionary, and notes that the levels of NDEA found in losartan were extremely low and considered no immediate risk to patients. The agency is urging patients to continue taking their ARB medications unless they have advice from their doctor saying otherwise.
The review is being handled by the EMA's Committee for Medicinal Products for Human Use (CHMP). The EMA indicates that it will continue to update the public as more information becomes available.
In the U.S., the FDA has assigned a group of pharmacists and nurses to answer consumer's questions about the recalls. Since the first recalls, the agency indicates it has received more than 6,000 inquiries from patients, doctors, nurses, pharmacists and academics. Inquiries can be made by calling 855-543-3784 or by sending an email to druginfo@fda.hhs.gov.
The expanded investigation comes as a growing number of valsartan cancer lawsuits are being investigated by lawyers nationwide, including claims for kidney cancer, liver cancer and other digestive tract cancers.
"*" indicates required fields