Valsartan Problems Lead To Warning Letter For Aurobindo
July 03, 2019
By: Irvin Jackson
Federal regulators indicate that the Indian drug maker Aurobindo Pharma failed to adequately investigate valsartan problems, which resulted in cancer-causing impurities contaminating it's products and a number of recalls involving the generic blood pressure drug.
The FDA sent a warning letter (PDF) on June 20, which was released by the agency this week, citing failures to meet current good manufacturing procedures (CGMPs). While the names of the products are redacted, it appears to involve the company's handling of its generic valsartan medications.
Over the last year, the FDA has announced numerous valsartan recalls and losartan recalls, due to the presence of cancer-causing impurities, including N-nitrosodimethylamine (NDMA), N-Nitrosodiethylamine (NDEA), and N-Nitroso-N-methyl-4-aminobutyric acid (NMBA).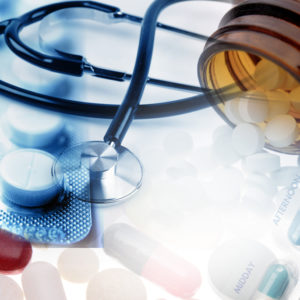 The impurities were never found in the brand-name drug, Diovan, whose patent ran out year ago. However, the FDA and regulators from other countries have determined that the impurities are frequently found in the generic versions, due to the manufacturing processes used. Generic drugs are supposed to be virtually identical to the brand-name original.
The valsartan recalls have grown so numerous and frequent that the agency has put in place interim acceptable levels of the three impurities, which are higher than the agency would usually allow, and yet there are still shortages.
The FDA's letter to Aurobindo chastises the company for failing to investigate other batches of drugs, after it was found that valsartan problems caused impurities in some products. The FDA says the company should have run tests on all of the batches which were similarly manufactured after it discovered one batch had been contaminated.
Failure to do so led to the need for recall expansions, such as the Aurobindo valsartan recall expansion announced on March 1, which affected 38 lots due to NDEA contamination.
The FDA also said the company was failing to make sure that equipment surfaces do not alter the quality of the active ingredients they manufacture.
"Your investigations into poor equipment maintenance are inadequate," the letter states, noting that investigators found rust on some of the company's equipment at it's Hyderabad, India, manufacturing plant. "Your investigation into this finding did not sufficiently extend to other drug manufacturing equipment that may also not be properly maintained."
Repeatedly, the letter suggests that, when problems were found, Aurobindo only checked affected machinery or tainted drugs. The company seemed to fail to extend its investigations to its other drugs or equipment to see if it had a bigger problem.
The FDA letter notes the agency found similar problems at two other facilities as well.
"These facilities are also considered to be in an unacceptable state of compliance with regards to CGMP," the letter states. "These repeated failures at multiple sites demonstrate that management oversight and control over the manufacture of drugs are inadequate."
Aurobindo and several other generic drug manufacturers face a growing number of valsartan lawsuits by individuals who claim to have developed various types of cancer due to long-term use of the recalled drugs. There are also a number of class action lawsuits who say the companies were selling worthless, tainted medications whose active ingredients deviated from the original drug, making them unapproved drug products.
Brenda

April 12, 2020 at 3:28 pm

I felt I was being poisoned recently by an Aurobindo brand drug that I had been taking for years with no issues. I have stopped taking the medication but still feel extremely ill. I have contacted Aurobindo and the FDA. This stuff is absolute poison.

Adam

March 23, 2020 at 3:18 am

Aurobindo is making TOXIC pills—not just Valsartaan, but others as well—and must be stopped.
"*" indicates required fields