Valsartan Recalls Resulted In Significant Drop In Use, As Well As Confusion and Concerns Among Doctors, Patients
January 16, 2020
By: Irvin Jackson
Use of the hypertension drug valsartan has dropped significantly over the past year, following a series of recalls issued due to contaminated versions distributed by several generic drug makers. In addition, a new report indicates that prescribing patterns show uncertainty about the safety of the hypertension drug, as well as other similar medications that have experienced contamination problems.
In July 2018, the FDA began to issue a series of valsartan recalls, after discovering that versions of the generic blood pressure drug were distributed with N-nitrosodimethylamine (NDMA) and similar contaminants, which may increase the risk of cancer.
The valsartan problems impacted most of the U.S. supply for the medication, and it was discovered that changes in the generic drug manufacturing process may have resulted in the chemical byproduct contaminating drugs sold by several different companies. Following FDA investigations, additional recalls were also issued for losartan and irbesartan, which are part of the same class of medications, known as angiotensin receptor blockers (ARBs).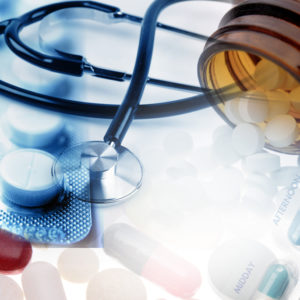 Learn More About
Side effects of recalled valsartan may increase the risk of cancer, due to an impurity discovered in certain generic versions of the hypertension drug.
Learn More About this Lawsuit
According the findings of a research letter published last week in the Journal of the American Medical Association (JAMA), the recalls have led to confusion among doctors and patients about which versions of the hypertension drugs to take, and indicate that patients have been fleeing valsartan in droves, instead of just switching over to formulations that have been found to be free of cancer-causing agents.
Researchers from Brigham and Women's Hospital looked at data on ARB utilization and prescriptions from the Optum Clinformatics Data Mart, which collects data from employer-based commercial insurance programs for 14 million Americans. They studied data from January 2018 to March 2019, analyzing 9 million generic ARB prescriptions filed by 1.7 million unique patients.
According to the findings, generic valsartan made up 21% of all generic ARB prescriptions in June 2018. However, following the recalls, valsartan prescriptions made up only 10% of all ARB use by March 2019. This was despite the fact that the FDA kept an updated list of valsartan products which had been tested safe.
By comparison, following the initial valsartan recalls, losartan use increased from 67% of ARBs prescribed to 73%. However, it then dropped to 71% after some losartan recalls were announced as well. Blood pressure medications which were not affected by the recalls saw small increases.
Researchers note that it appears most patients just switched to other ARBs, even though there were valsartan products that were safe. However, there were reports of shortages as well.
"Although the FDA noted that the potential cancer risk posed by exposure to ARB products with nitrosamine impurities is very small and advised patients to continue taking their current medications until consulting their physician, recalls have led to concern and confusion among patients, physicians, and pharmacists," the researchers noted.
As of August 8, 2019, the FDA had issued recalls of 139 valsartan, 57 losartan, and 16 irbesartan national drug codes (NDCs), researchers report.
Valsartan Lawsuits
A number of generic drug manufacturers now face valsartan lawsuits brought by individuals diagnosed with cancers after use of the contaminated pills. As lawyers continue to review and file claims over the coming months and years, it is widely expected that several thousand cases will be filed nationwide.
Given common questions of fact and law raised in the complaints, the federal cases has been centralized before U.S. District Judge Robert B. Kugler in the District of New Jersey, as part of an MDL, or multidistrict litigation.
As part of the coordinated pretrial proceedings, it is expected that Judge Kugler will eventually establish a "bellwether" process, where the parties will use the fact sheet information about each valsartan cancer claim to select a representative group cases, which will be prepared for early trial dates in the MDL.
While the outcome of these early "bellwether" trials will not be binding on other plaintiffs, they are typically scheduled in complex pharmaceutical litigation to help the parties gauge how juries may respond to evidence and testimony that will be repeated throughout the litigation, and facilitate potential valsartan cancer settlements with the manufacturers and distributors of the contaminated pills.
"*" indicates required fields