Valsartan Recall Letters Sent By Health Insurance Companies, Pharmacies
October 12, 2018
By: Irvin Jackson
Following a series of valsartan recalls issued in recent months, involving certain generic versions of the hypertension drug that may have been contaminated with a cancer-causing impurity for years, a number of companies have sent letters and safety alerts to customers who received recalled pills. 
Generic valsartan ingredients used in pills distrbuted by a number of different companies may contain the impurity N-nitrosodimethylamine (NDMA), which is a known human carcinogen that may increase the risk of liver cancer and other digestive tract cancers.
A number of valsartan warning letters have been sent by insurance companies and pharmacies in recent weeks, including CVS Caremark, Humana and Tricare, which provides insurance for active military service members and recently indicated that the recalls impacted more than 30,000 of its beneficiaries.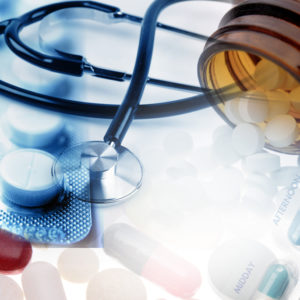 The letters suggest that more recalls could still be coming involving valsartan and valsartan HCTZ products distributed by a number of different manufacturers. However, users are urged to continue taking their medications unless they are specifically recalled. They also recommend that individuals compare the information on their valsartan bottles to the list of recalled valsartan products provided by the FDA.
The letters note that there is a chance that those with recalled valsartan products could contact their pharmacy and be provided with tablets from a generic version that has not been recalled. If not, patients should contact their doctors to seek alternative treatment.
The first valsartan problems surfaced on July 5, after European regulators announced that batches of the active ingredient supplied by Zhejiang Huahai Pharmaceuticals in China, tested positive for N-nitrosodimethylamine (NDMA).
The FDA followed with its own recall announcement on July 13, indicating that the agency had launched an investigation to determine the scope of the contamination and the potential risk to consumers. Since that time, the recall has been expanded several times, impacting a variety of manufacturers of the generic drug.
Late last month, the FDA stopped all imports of drug ingredients and medicines made by Zhejiang Huahai Pharmaceuticals in China, which manufactured many of the ingredients that contained NDMA as a by-product of manufacturing problems.
The FDA has assigned a group of pharmacists and nurses to answer consumer's questions about the recalls. Since the first recalls, the agency indicates it has received more than 6,000 inquiries from patients, doctors, nurses, pharmacists and academics. Inquiries can be made by calling 855-543-3784 or by sending an email to druginfo@fda.hhs.gov.
As consumers nationwide continue to face concerns about the safety of pills they have taken in recent years, a number of valsartan recall class action lawsuits have been filed nationwide, seeking damages for the cost of the recalled drugs and medical monitoring. For those diagnosed with liver cancer, kidney cancer, pancreatic cancer, stomach cancer and other cancers, individual cases are being reviewed by valsartan lawyers.
"*" indicates required fields