Valsartan Recall Lawsuits Centralized in Federal Multidistrict Litigation
February 18, 2019
By: Austin Kirk
A panel of federal judges has determined all valsartan recall lawsuits filed in U.S. District Courts nationwide should be consolidated before one judge for pretrial proceedings, including both class action claims and individual injury cases filed by those who indicate they developed cancer following exposure to the tainted blood pressure drug. 
Dozens of product liability claims and class action lawsuits have been brought nationwide following recent recalls for generic valsartan tablets, which have been distributed in recent years with cancer-causing impurities, including N-nitrosodimethylamine (NDMA) and N-Nitrosodiethylamine (NDEA), which may increase the risk of liver cancer, kidney cancer, bladder cancer, stomach cancer and other digestive tract cancers.
The claims have been brought against Zhejiang Huahai Pharmaceutical Company of China, which manufactured the tainted pharmaceutical ingredients, as well as a number of different generic drug manufacturers and distributors, each raising similar allegations that the defendants knew or should have known for years that they were selling defective and unreasonably dangerous versions of the blood pressure drug.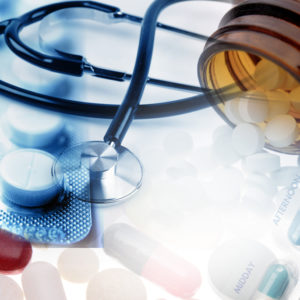 Given common questions of fact and law presented in claims pending in several different U.S. District Courts, a motion was filed with the U.S. JPML in late October, calling for the establishment of a federal valsartan recall MDL, or multidistrict litigation. The request seeks to centralize the cases before one judge in New Jersey, to reduce duplicative discovery, avoid contradictory pretrial rulings and serve the convenience of common witnesses, parties and the judicial system.
Following oral arguments at the end of January, the U.S. Judicial Panel on Multidistrict Litigation (JPML) issued a transfer order (PDF) late last week, indicating that actions pending nationwide will be consolidated before U.S. District Judge Robert B. Kugler in the District of New Jersey.
"On the basis of the papers filed and the hearing held, we find that these actions involve common questions of fact, and that centralization will serve the convenience of the parties and witnesses and promote the just and efficient conduct of this litigation," the order states. "All actions involve common factual questions arising out of allegations that plaintiffs purchased or used generic formulations of valsartan medications containing the nitrosamine impurities NDMA and/or NDEA; that these impurities present a risk of cancer and liver damage; and that defendants knew, or should have known, of the impurities as early as 2012."
While the initial motion only sought centralization of valsartan class action lawsuits, which seek medical monitoring and damages for individuals who received the recalled pills, the JPML determined personal injury lawsuits filed by individuals who allege they developed cancer from valsartan should also be included, given common questions of fact and law.
Although similar hypertension drugs, such as irbesartan and losartan, have also been recalled due to contamination with NDEA and NDMA, the U.S. JPML indicated that it was not reaching a decision at this time about whether lawsuits over those other drugs should be included as part of the MDL.
In addition to 10 actions noted in the original motion, the JPML indicates it is aware of at least 30 related actions, of which, 17 are personal injury lawsuits.
Valsartan Recalls
The first valsartan problems surfaced in July, when European regulators announced that batches of the active ingredient supplied by Zhejiang Huahai Pharmaceuticals in China, tested positive for NDMA.
The FDA followed with its own recall announcement the following week, indicating the agency had launched an investigation to determine the scope of the contamination and the potential risk to consumers. Since that time, the recall has been expanded several times, impacting a variety of manufacturers of the generic drug.
In September, the FDA stopped all imports of drug ingredients and medicines made by Zhejiang Huahai Pharmaceuticals (ZHP) in China, which manufactured many of the ingredients that contained NDMA as a by-product of manufacturing problems.
As more individuals discover that they may have received contaminated valsartan pills, a growing number of lawsuits are likely to be filed by individuals nationwide. Following coordinated discovery and any early "bellwether" trials held in the MDL, if the manufacturers fail to negotiate valsartan settlements or another resolution for the litigation, each individual case may ultimately be remanded back to the U.S. District Court where it was originally filed for a future trial date.
"*" indicates required fields