Blood Pressure Drug Recalls Cause Widespread Shortages, As FDA Closes In On Root Cause Of Contamination
January 28, 2019
By: Irvin Jackson
Federal regulators warn that a number of blood pressure drug recalls issued in recent months due to potential cancer-causing impurities in generic valsartan ingredients have led to widespread shortages of the medication, and that similar problems could result in limited supply for other drugs that may be susceptible to the same manufacturing problems. 
FDA Commissioner Scott Gottlieb and Dr. Janet Woodcock, director of the Center for Drug Evaluation and Research, issued a statement on January 25, to update the public about ongoing investigations into impurities in valsartan and other generic versions of angiotensin II receptor blocker (ARB) medications.
To mitigate the effects of drug shortages, the agency has set "interim acceptable levels" of nitrosamine impurities, including N-Nitrosodimethylamine (NDMA) and N-Nitrosodiethylamine (NDEA), which are probable human carcinogens that have been found in valsartan and other similar blood pressure drugs.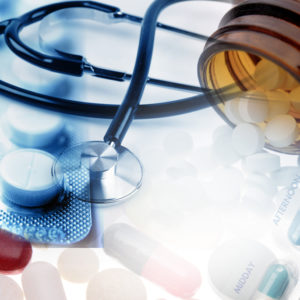 Since July, the agency has announced numerous recalls for valsartan and other generic drugs, indicating that the impurities likely got into the pills during the manufacturing process, and the agency has been investigating the causes of the contamination.
The statement notes, however, that there have been so many recalls due to contamination, that it has led to a valsartan shortage.
"We know patients rely on these medicines. Part of our work throughout this process has been to mitigate and prevent shortages, where possible," Gottlieb and Woodcock say in the statement. "Currently, valsartan products are in shortage, and we know that other types of products may fall into shortage soon."
The statement indicates the potential for shortages has weighed into the FDA's evaluation of acceptable intake levels for the impurities, leading to what the statement calls "interim acceptable levels." Those are levels they believe are safe for patients to take for a short period of time until the problem is sorted out.
The statement notes that the agency is trying to balance the risk of patients ingesting very low levels of NDMA and NDEA versus not having the medications at all.
"While consumers should limit exposure to NDMA and NDEA, these impurities exist in other ingested products, such as some charcoal grilled food items," the statement notes. "We remind patients taking these medications or any recalled ARB to continue taking their current medicine until their pharmacist provides a replacement or their doctor provides an alternative treatment option."
In addition to shortages, the recalls have led to a spike in prices, with the cost of 160 milligram and 80 milligram tablets of generic valsartan more than doubling in September 2018.
Valsartan Impurities Investigation
Gottlieb and Woodcock also updated the FDA's investigation into what caused the impurities.
The first manufacturer linked to the problem was China-based Zhejiang Huahai Pharmaceutical Co. (ZHP), whose drugs have been placed on import alert, meaning its active ingredients and finished drugs are barred from entering the United States. Since then, NDMA and NDEA have been detected in the drugs of a number of other generic drug manufacturers as well.
To date, FDA investigators have determined that the impurities appear to be created when specific chemicals and reaction conditions occur during the manufacturing process, and when manufacturers reuse some materials, such as solvents.
However, they warn that the FDA and other investigators are still trying to determine the root causes of the contamination, and NDMA is hard to detect in standard laboratory testing.
Gottlieb and Woodcock note that since summer 2018, FDA scientists have developed and refined new testing methods and continue to investigate what processes specifically led to the creation of the impurities.
They indicated the FDA will continue to keep the public informed, and encourage anyone who has suffered side effects from recalled valsartan and other hypertension drugs to submit reports to its MedWatch adverse event reporting program.
As consumers nationwide continue to face concerns about the safety of pills they have taken in recent years, a number of valsartan lawsuits have been filed by individuals diagnosed with liver cancer, kidney cancer, pancreatic cancer, stomach cancer and other digestive tract cancers after receiving contaminated versions of the blood pressure drug.
"*" indicates required fields