Valsartan Impurities Caused Stomach Cancer, Wrongful Death Lawsuit Claims
August 12, 2019
By: Irvin Jackson
According to allegations raised in a recently filed wrongful death lawsuit, exposure to recalled valsartan caused the development of stomach cancer due to carcinogenic impurities contained in the generic hypertension drug for years.
The complaint (PDF) was filed in the U.S. District Court for the District of New Jersey on August 1, by Reba Jackson, representing herself and the estate of her late husband, Rogers Jackson.
Zhejiang Huahai Pharmaceutical Co., Mylan Laboratories, and Torrent Pharmaceuticals are named as defendants, indicating that Jackson used various different types of generic valsartan pills manufactured by the companies from October 2014 until August 2018, when a number of the products were recalled due to cancer-causing chemicals found in the medication.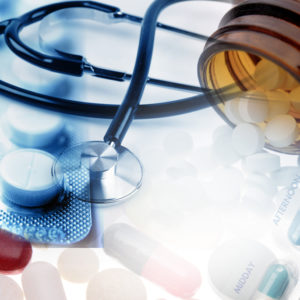 Over the last year, valsartan recalls have impacted most of the U.S. drug supply for the generic blood pressure drug, after it was discovered that changes in the manufacturing process resulted in chemical impurities, including Nitroso-dimethylamine (NDMA), N-Nitrosodiethylamine (NDEA), and other nitrosamine compounds.
Reba Jackson indicates that her husband was diagnosed with stomach cancer in April 2018, but the link to valsartan impurities was not discovered until several months later, when the first recalls were issued. Rogers Jackson died of complications associated with the cancer in July 2019, resulting in wrongful death allegations.
"Decedent Plaintiff would not have consented to taking valsartan, had Decedent Plaintiff known of or been fully and adequately informed by Defendants of the true increased risks and serious dangers of taking the drug, which was rendered unreasonably dangerous by the presence of NDMA and/or NDEA," the lawsuit states. "Decedent Plaintiff and his physicians reasonably relied on Defendant's representations and omissions regarding the safety and efficacy of valsartan."
Jackson's fatal case of stomach cancer and his wife's lawsuit joins a growing number of valsartan lawsuits filed in recent months by individuals who indicate they were left with stomach cancer, colorectal cancer, liver cancer, pancreatic cancer and other injuries following exposure to NDMA, NMBA or NDEA.
In addition, a number of valsartan class action claims are pursuing damages for users of the medications who have not been diagnosed with cancer, but seek reimbursement for the cost of what were essentially worthless drugs, and funding for medical monitoring they may require for the rest of their lives due to their exposure to cancer-causing agents.
"*" indicates required fields