Vape Battery Explosion Results in Lawsuit Over Severe Burn Injuries
April 20, 2020
By: Russell Maas
A Louisiana man has filed a lawsuit against the manufacturer of certain lithium ion batteries after his vape pen exploded in his pocket, resulting in severe first and second degree burns to nearly 10% of his body.
Joel Addison Stone filed the complaint (PDF) in the U.S. District Court Eastern District of Louisiana on April 16, indicating the battery manufacturer LG Chem sold defective and unreasonably dangerous lithium ion batteries, which were subject to "thermal runaway" that may cause battery to overheat and explode.
According to the lawsuit, Stone sustained significant and permanent injuries after his vaping battery exploded in his pocket, causing severe burn injuries, which included 1st and 2nd-degree burns to roughly 7% of his total body surface area. The device was powered by an LG Chem America, Inc. 18650 lithium ion battery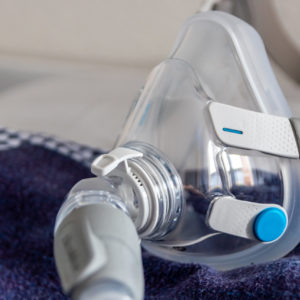 Did You Know?
Millions of Philips CPAP Machines Recalled
Philips DreamStation, CPAP and BiPAP machines sold in recent years may pose a risk of cancer, lung damage and other injuries.
Learn More
Stone's lawyers claim in the lawsuit that defendant LG inadequately designed and manufactured its 18650 lithium-ion batteries, which could be subject to short circuits and thermal runaway, which occurs when the materials inside the battery ignite.
Over the last several years, the loosely regulated lithium-ion batteries used to power vaping pens have come into question. Lithium ion battery explosions can occur because of short circuits, or when the materials inside the battery ignite due to a chemical process called thermal runaway.
"There is mounting evidence the explosions and fires caused by e-cigarettes and lithium ion batteries are increasing in occurrence. The U.S. Department of Transportation ("DOT") issued a rule banning e-cigarettes from checked bags on airplanes because they have been known to catch fire. The DOT has also determined e-cigarettes may not be used during flight," Stone's lawsuit states. "These products continue to be placed into the stream of commerce in an untested and unsafe condition and will continue to cause injuries unless and until those responsible are held accountable."
The lawsuit is similar to other lawsuits over lithium ion battery explosions filed in recent years as a result of serious consumer injuries and death.
In September 2015, a jury awarded $1.9 million in damages as part of one of the first e-cigarette explosion lawsuits filed in the U.S., after a woman was caught in a car fire and badly burned when her e-cigarette battery caught ignited while charging.
The e-cigarette explosions can be caused by a variety of factors, including damage to the battery, recharging the battery too fast, using after-market chargers, improper disposal, high heat, or after being placed in a pocket with other metal items.
If the batteries are manufactured correctly, handled correctly and integrated into the devices correctly, they work fine, according to most experts. However, if one of those processes fails, the results can be an explosion or fire. The overwhelming majority of adverse events have linked lithium ion battery problems to faulty manufacturing processes, where the batteries are made without a high degree of quality control.
In May 2016, the U.S. Department of Transportation's Pipeline and Hazardous Material Safety Administration (PHMSA) banned all forms of electronic smoking devices such as e-cigarettes and vape pens from checked baggage on aircraft, and e-cigarette devices and batteries may not be charged aboard any aircraft. The rule was finalized by the agency following several reports of e-cigarettes catching on fire inside of checked luggage.
Dustin

April 15, 2023 at 5:09 am

On January 10th I had a 18650 blow up due to a thermo runaway. It left me with 2nd and 3rd degree burns on my left leg which I have 38 pictures of. Still today I have considerable scabbing on the back of my leg. And cannot walk very well. Idk who to contact about sueing but if someone could hit me up. I'd be grateful

Dwight

October 19, 2022 at 11:34 pm

i had the explosion on friday 10/14/22 i have paper work picures and evidence i need a lawyer to contact me

Brianna

June 22, 2022 at 3:49 pm

I was recently burned on my leg from a lithium vape battery, it resulted in 3rd degree burns and surgery for a skin graft. I was out of work for 2 weeks and lost out on making money

Arthur

August 12, 2021 at 11:04 pm

I recently had the same battery explode in my pocket as well I have 3rd degree burns approx. 13in.x13in. And nerve damage 5in.x5in.

Randall

June 10, 2021 at 6:21 pm

I had a vape explode and catch fire in my car while driving. Causing me to lose control of my vehicle, crashing and totaling it. I have burns on my leg from the explosion. My brother and I have pains from the crash.

John

December 15, 2020 at 4:51 pm

I had a battery explode in my pocket yesterday, the 14th. I have been advised today that this requires surgery and skin graphs to fix.
"*" indicates required fields