Exploding Vape Pen Leaves Man With Third Degree Burns
April 14, 2016
By: Russell Maas
A young man is being treated for second and third degree burns on his legs after a vape pen exploded in his pocket, causing hot battery acid and flames to melt his skin and pants. 
Also known as e-cigarettes or e-cigs, vape pens have become increasingly popular in recent years as an alternative to smoking traditional cigarettes, especially among teens and young adults. However, a number of potential serious safety concerns with vaping pens have emerged in recent years, including problems with the lithium-ion batteries contained in many of the devices.
According to a local media report from KITV in Phoenix, Arizona, 22 year old Otis Stovall was hospital last week with second and third degree burns on his leg after the vape pen exploded in his pocket.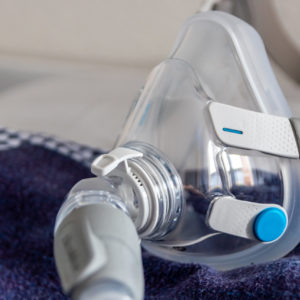 Did You Know?
Millions of Philips CPAP Machines Recalled
Philips DreamStation, CPAP and BiPAP machines sold in recent years may pose a risk of cancer, lung damage and other injuries.
Learn More
The incident is the latest in a number of reported burns from exploding vape pens, with many officials concerned that most problems associated with the devices often go unreported due to a lack of regulation in the U.S.
Stovall was standing at work on Monday when he heard a loud explosion. Reports indicate that he looked down and saw flames spurting from his pockets, and tried to pat them out. The explosion came from his back pocket, where he had only his vaporizer pen.
He was treated at the Arizona Burn Center at Maricopa Integrated Health System with second and third degree burns. The electronic cigarette burned away a significant portion of his skin on right leg. Doctors at the hospital indicated that this is the second vape explosion they have treated this month. Both resulted in severe burn injuries.
According to the U.S. Centers for Disease Control and Prevention (CDC) and the U.S. Fire Administration, more than 2.5 million Americans used vaping products in 2014 and one in four high school students reported using some kind of vaporizing product within the last several months.
The use of electronic cigarettes has grown drastically since the last recorded survey released in October 2014 by the Fire Administration. Since the FA's last survey, sales from vaporizer products have skyrocketed according to Wells Fargo analysis that suggests vape pen sales hit $1.5 billion in 2015, and may reach as high as $10 billion by the end of 2018. However, with increased sales of vaporizers have also come a rising number of reports involving the devices exploding or overheating, often resulting in burns or other injuries to consumers.
Due to the lack of regulation within the vape pen market, officials from the FA and FDA believe many of the vaporizer pen explosions go unreported. Since October 2014, when the FA announced it was actively investigating 25 vape pen injuries recorded between 2009 and 2014, numerous reports of vaporizer pen explosions have been reported to local news channels and put on social media.
Vaping Pen Safety Concerns
As a result of the rising number of injury reports associated with vape pen explosions, the Federal Emergency Management Agency (FEMA) and the U.S. Food and Drug Administration (FDA) have both launched investigations to try and identify the potential safety defects to introduce official regulation to the products.
A report issued by FEMA last year highlighted how burns from exploding vape pens are on the rise, with more than 25 separate incidents of explosions or fires reported in the U.S. between 2009 and August 2014. Most injuries are to the hands, face and teeth. Injuries are often a combination of flame burns and soft-tissue blast injuries.
FEMA found that many of the vape pen explosion incidents can be contributed to the lithium batteries and the chargers used for them. The lithium batteries have been identified by FEMA and the FDA as the primary cause of most explosions, due to consumer not using the specified chargers that the manufacturer supplies with the device since they are assumed to be universal USB chargers. However, many consumers are unaware of the dangers vape pens pose due to lack of warnings on product labels which has been attributed to lack of regulation.
As incidents involving the vaporizing cigarettes continue to be reported, lawsuits are being filed against manufacturers and retailer as well. At least three separate vaping pen lawsuits over burns were filed in California late last year, involving three men, one of whom was former major league soccer player Daniel Califf. All three men brought claims against the manufacturers and retailers for the e-cigarette devices for injuries sustained from the devices exploding. In September, a jury awarded $1.9 million in damages as part of one of the first e-cigarette explosion lawsuits filed in the U.S., after a woman was caught in a car fire and badly burned when her vape pen battery ignited while charging.
"*" indicates required fields