Vaping Increases Risk Of Relapse Among Smokers Who Already Quit: Study
June 10, 2020
By: Martha Garcia
New research suggests that vaping poses a unique risk for former smokers who have already quit, indicating that long-term ex-smokers who use e-cigarettes are substantially more likely to relapse and return to smoking tobacco cigarettes again.
In findings published last week in the medical journal JAMA Network Open, researchers indicate that former smokers who have quit use of tobacco cigarettes for more than a year were four times more likely to return to smoking if they tried vaping.
Researchers with the National Institute on Drug Abuse conducted a longitudinal cohort study in the United States, using data from the Population Assessment of Tobacco and Health Study between 2013 and 2018. The study involved more than 2,200 adult participants over 18 years old who were former cigarette smokers. Participants reported no tobacco product use and were either long-term former smokers who smoked more than one year ago or former smokers who quit less than one year ago.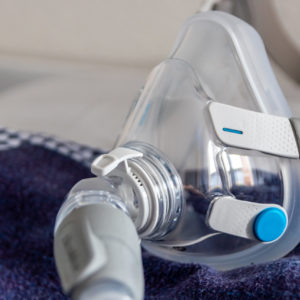 Did You Know?
Millions of Philips CPAP Machines Recalled
Philips DreamStation, CPAP and BiPAP machines sold in recent years may pose a risk of cancer, lung damage and other injuries.
Learn More
The findings suggest using e-cigarettes was linked with a significant increase in the likelihood of cigarette smoking relapse for both former cigarette smokers who quit within one year and long-term former cigarette smokers who quit more than a year ago.
Long-term ex-smokers who quit cigarettes more than one year ago were four times more likely to start smoking tobacco cigarettes again if they experimented with vaping. Similarly, ex-smokers who quit within the last year were 63% more likely to pick up the habit again if they tried vaping.
Even having a small sample of nicotine, like from e-cigarettes, can prime the brain to want more nicotine after quitting for some time, the researchers warned. They recommended those who have kicked the cigarette smoking habit do not try other forms or start again.
The study also found that trying other tobacco products, such as hookah or cigars, was also linked to cigarette smoking relapse among recent former smokers and long-term smokers.
Nicotine Addiction
Researchers warn that addiction to nicotine primes the brain to want it again, even after quitting. It is possible the taste of nicotine in e-cigarettes will have a stronger link to smoking if people taste that same tobacco-like flavor they got from traditional cigarettes.
Addiction has a memory trace that can be reactivated if the addictive substance is given again. It rekindles the addiction memory and can put the person back into the state where they want to use the substance again. In fact, quitting e-cigarettes may be harder than quitting traditional cigarettes.
E-cigarettes are often recommended as a quitting tool for current tobacco smokers. However, the researchers urged healthcare providers not to recommend e-cigarettes to smokers who have successfully quit. Instead, vaping should be discouraged, along with all tobacco products, because it can cause former smokers to begin smoking again and lead to a new addiction.
Previous research has found that Juul e-cigarettes, the leading e-cigarette brand, deliver higher rates of nicotine than most other e-cigarettes, increasing the likelihood of addiction. Another recent study warned that Juul e-cigarettes were designed to have the same chemical and tobacco profile as Marlboro cigarettes, making them equally addictive.
As a result of high levels of nicotine contained in e-cigarettes, there is now an epidemic of vaping and teens addicted to JUUL in the United States, leading to bans on certain flavored products designed to appeal to minors.
A growing number of vaping injury lawsuits continue to be filed against JUUL and the makers of other e-cigarettes, not only involving problems with severe lung damage, but also alleging that the products resulted in life-long nicotine addictions and other injuries.
"*" indicates required fields