Vaping Lung Disease First Seen Years Ago, As CDC Indicates Nearly 200 Cases Identified, Including One Death
August 26, 2019
By: Irvin Jackson
While federal health officials continue to investigate a growing number of reports involving a mysterious vaping lung disease, which has impacted nearly 200 individuals nationwide and been linked to at least one death, reports suggest that a researcher suggested there were warning signs about the potential problem with e-cigarettes years ago.
Earlier this month, the U.S. Centers for Disease Control and Prevention (CDC) launched an investigation after oubreaks of vaping-related respiratory illnesses were identified by local health officials in several states, often involving teens or young adults after use e-cigarettes.
In a statement issued on Friday, the agency acknowledged that at least one of the reports involving the vaping lung disease resulted in the death of an individual in Illinois.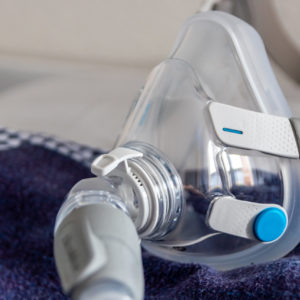 Did You Know?
Millions of Philips CPAP Machines Recalled
Philips DreamStation, CPAP and BiPAP machines sold in recent years may pose a risk of cancer, lung damage and other injuries.
Learn More
"Vaping exposes users to many different substances for which we have little information about related harms – including flavorings, nicotine, cannabinoids, and solvents," according to the statement. "CDC has been warning about the identified and potential dangers of e-cigarettes and vaping since these devices first appeared. E-cigarettes are not safe for youth, young adults, pregnant women, or adults who do not currently use tobacco products."
Amid rising concerns nationwide, the L.A. Times uncovered a case report from October 2015, which warned of potential health risks linked to vaping that are similar to those now seen across the country.
The case report was published by researchers from West Virginia in the medical journal Diffuse Lung Disease, identifying the problem as acute lipoid pneumonia, which is caused by aspiration or inhalation of lipid substances.
In this report, doctors describe a 31-year old female admitted to a hospital for progressive dyspnea and coughing. The investigators determined that the problem was a side effect of vaping e-cigarettes. In an almost prophetic conclusion, the researchers warned against relying on e-cigarettes as a means to quit smoking.
"Our case highlights a side effect of e-cigarettes presenting as acute severe exogenous LP. Growing use of e-cigarettes among the smokers and its unregulated availability raises concern for emergence of such adverse effects," the researchers concluded. "Extreme caution is recommended to consider e-cigarettes as effective nicotine replacement therapy."
Nearly five years later, the CDC reports it is now aware of 193 potential cases of severe lung disease linked to vaping in 22 states, including the first known death from the ailment. Illinois Department of Public Health (IDPH) officials requested help from the CDC just days before the death was reported.
"The severity of illness people are experiencing is alarming and we must get the word out that using e-cigarettes and vaping can be dangerous," IDPH Director Dr. Ngozi Ezike said in an August 23 press release. "We requested a team from the Centers for Disease Control and Prevention (CDC) to help us investigate these cases and they arrived in Illinois on Tuesday."
IDPH has not identified the victim, and only said the victim was hospitalized for respiratory illness potentially linked to vaping.
CDC Seeks More Information From Doctors
The CDC has not indicated whether the vaping lung disease cases being investigated are the same as the one described in the 2015 case report, or even that the illnesses are all connected. However, the CDC has released a clinical action alert, calling on doctors to report any possible cases of vaping lung illnesses to their state health department.
Federal health officials indicate that it is important to collect as much information about the vaping products used. Doctors should try to find out if they were using commercially available devices or liquids, if they were sharing e-cigarette products with other people, if they were reusing old cartridges or pods, or if they were heating a drug to concentrate it, then using a specific type of device to inhale it, which is known as dabbing.
In addition to the cases of lung disease, the U.S. Food and Drug Administration (FDA) has received at least 127 reports of seizures and other neurological symptoms believed to be linked to e-cigarette use. The agency is investigating whether there is a direct relationship between vaping and seizures, or other adverse neurological events.
A stream of additional studies published over the last few years have linked e-cigarette use to seizures, pneumonia, fungal infections of the lungs, and respiratory health risks, among many other adverse health effects.
This new information comes amid a growing number of JUUL vaping lawsuits filed by young adults, teenagers and parents, claiming that the manufacturer of the most popular form of e-cigarette targeted their addictive product toward teens and withheld important safety warnings.
"*" indicates required fields