Technology Improving How Vehicles Communicate With Other Systems May Reap Safety Benefits: NHTSA
December 28, 2018
By: Russell Maas
Federal highway safety officials are seeking public comments about the creation and use of vehicle communications systems, which may have the ability to improve motor vehicle safety and lead to additional vehicle automation concepts. 
The U.S. National Highway Traffic Safety Administration (NHTSA) released a new Request for Comment (RFC) on Vehicle to Everything (V2X) Communications last week, which would allow vehicles to communicate with other vehicles, infrastructure and pedestrians in order to navigate safely and do other tasks that would hopefully make driving safer and likely more automated..
The Department of Transportation (DOT) has been working on a variety of vehicle communication concepts over the past decade, including vehicle-to-vehicle (V2V) communication, vehicle-to-infrastructure (V2I) and vehicle-to-pedestrian (V2P). Collectively, these concepts are known as vehicle-to-everything (V2X). Research has shown improvements to communication on roadways can improve safety, and also offer better traffic management solutions for highway officials.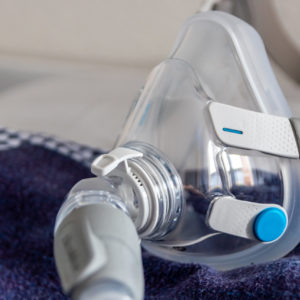 Did You Know?
Millions of Philips CPAP Machines Recalled
Philips DreamStation, CPAP and BiPAP machines sold in recent years may pose a risk of cancer, lung damage and other injuries.
Learn More
With more than 30,000 individuals killed annually in motor vehicle fatalities annually, and roughly 17 percent of those deaths involving pedestrians and non-vehicle occupants, the DOT and its sub agencies have recognized an increased need for technology that can protect vulnerable groups.
V2V communication is a technology that enables vehicles to wirelessly exchange information about their speed, location and heading. The benefits of the technology would include the vehicles being able to broadcast and receive omni-directional messages, creating a 360-degree awareness of other vehicles in their proximity and determine potential crash threats as they develop.
The concept of V2V technology expands outside of the scope of protecting normal highway vehicles, but also offers the same benefits to commercial vehicles such as semi-trucks, buses and even pedestrians and bicyclists to enhance their visibility.
Similarly, V2I technology provides a method for vehicles to recognize and alert drivers of surrounding structures, stop lights and other traffic signals to assist drivers in slowing down for red lights or when entering construction zones.
V2P technology operates in an alike manner in that vehicles would be able to identify a pedestrian within a 300 meter range of the vehicles course, and even send an alert to mobile devices.
Aside from the safety benefits of the communications systems, officials will have the opportunity to better manage traffic, provide driver assistance, and provide direction and route optimization, specifically for fleet and commercial vehicles.
The RFC encourages all interested parties to comment on current and future communication technologies that could be associated with a connected vehicle environment. Comments will be open for 30 days from the date the notice was published on the agency's website.
"*" indicates required fields