Vioxx Attorney Fees Capped at 32 Percent
August 29, 2008
By: AboutLawsuits
U.S. District Judge Elden Fallon, who is overseeing all federal Vioxx lawsuits filed against Merck & Co. over their recalled painkiller, ruled this week that attorney fees on a $4.85 billion global Vioxx settlement will be capped at 32 percent.
Over 50,000 people have agreed to participate in the the Vioxx settlement to obtain compensation for heart attacks and strokes suffered while taking the drug.
While most of these claimants retained lawyers over three years ago under agreements which call for attorney fees between 33.3% and 40%, the judge has indicated that no attorneys can exceed 32 percent. This order was issued to ensure that all fees are reasonable given the circumstances of the case.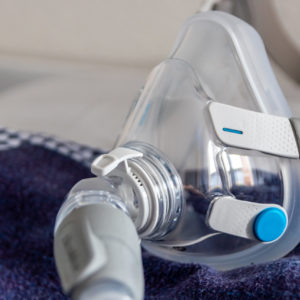 Did You Know?
Millions of Philips CPAP Machines Recalled
Philips DreamStation, CPAP and BiPAP machines sold in recent years may pose a risk of cancer, lung damage and other injuries.
Learn More
Vioxx (rofecoxib) was a prescription drug used for treatment of chronic pain from arthritis and other conditions which cause acute pain. Before it was recalled on September 30, 2004 over concerns that it increases the risk of heart attacks and strokes, over 80 million people worldwide took the drug.
On November, 9, 2007, Merck & Co reached a global settlement with plaintiffs attorneys to end the Vioxx litigation. Under the terms of the agreement, Merck agreed to pay $4.85 billion into a fund which will be used to compensate qualifying claimants under a complex calculation based on the injuries and pre-existing risk factors. Out of the Vioxx settlement, $4 billion was designated for individuals who suffered a heart attack, and the remaining $850 million was designated for those who suffered an ischemic stroke.
Over the past ten months, about 871 law firms representing clients who are participating in the settlement have been working to document their clients' claims and establish their eligibility for compensation. However, the judge indicated that the global settlement has streamlined much of the work that must be done by the lawyers, justifying the reduced Vioxx attorney fees.
The order does allow a smaller group of Vioxx lawyers who worked on the Plaintiff's Steering Committee to receive fees in excess of 32 percent. However, these additional fees will be collected from other attorneys' fees, not from the claimants. These additional fees are being allowed, as the attorneys helped collect and review thousands of documents and performed other work during pretrial discovery. They also helped negotiate the global Vioxx settlement.
The first Vioxx settlement checks are supposed to be issued this week for about 40% of the expected claim, on a first come first serve basis for those who suffered from heart attacks. Payments under the Vioxx settlement for stroke cases are expected to begin in February 2009.
Top

April 5, 2010 at 9:16 pm

Hello, does anyone know of a good firm that handles Vioxx claims still. I would have sooner,but being deployed and dealing with facing medical discharge, and heart surgery last Mar 09, I've been busy.

Eric

November 23, 2009 at 10:35 pm

I was told by my first attorney that if my papers were filed in N.J. on time and they were, that the fees would be capped at 25%. My case has since been transferred to 3 subsequent firms. I was told when the 40% came out with the 32% fees, we would talk about them when the remaining 60% was issued. 2 weeks ago I was told that the bad news was that a 1% fee had been assesed to all, but the good n[Show More]I was told by my first attorney that if my papers were filed in N.J. on time and they were, that the fees would be capped at 25%. My case has since been transferred to 3 subsequent firms. I was told when the 40% came out with the 32% fees, we would talk about them when the remaining 60% was issued. 2 weeks ago I was told that the bad news was that a 1% fee had been assesed to all, but the good news was that the attorney's fees had been reduced to 24%. Now I get the papers for the final settlement, say's 32%, am told there was an additional 8% assesed by the courts. What a load.

PISSED AGAIN

October 15, 2009 at 2:28 am

CAPPED...LOL...NOW THEY ADDED A 1% FOR THE MDL...MORE BULLSHIT

PISSED

January 27, 2009 at 8:05 pm

VICTIMS ARE GETTING PENNIES ON THE DOLLAR WHILE LAWYERS GET FULL PAYMENT...WHAT A SCAM.......SO MUCH FOR FAIR COMPENSATION FOR INJURIES / DEATH

joe

August 30, 2008 at 10:15 pm

Thank you Judge Eldon Fallon. I also thank the attorneys who helped bring this to a settlement.

Never Mind

August 30, 2008 at 2:24 am

Yes I have something too say !! To all the Law Firm's addressing the vioxx litigation , how doe's It Feel too have the Rules Changed in Mid stream , as All of your Client's most surly have. And buy the way, who's going to be the first Law Firm to contest this dissuasion Now we all know the contract those who signed higher or lower than the judges dissuasion ,Is now None Binding !! Good G[Show More]Yes I have something too say !! To all the Law Firm's addressing the vioxx litigation , how doe's It Feel too have the Rules Changed in Mid stream , as All of your Client's most surly have. And buy the way, who's going to be the first Law Firm to contest this dissuasion Now we all know the contract those who signed higher or lower than the judges dissuasion ,Is now None Binding !! Good Going .U.S. District Judge Elden Fallon

Never Mind

August 30, 2008 at 2:22 am

NEVER MIND NOTHING TOO SEE HERE
"*" indicates required fields